Matias del Campo Brings Architecture to Life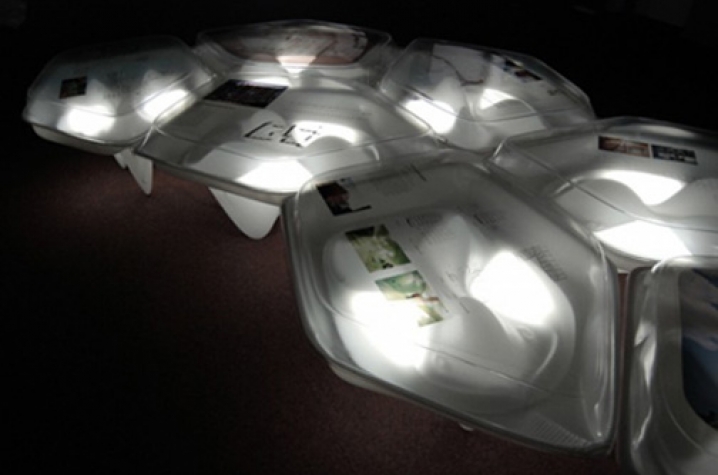 LEXINGTON, Ky. (Oct. 19, 2010) − The University of Kentucky College of Design welcomes architect Matias del Campo of SPAN Architecture and Design to campus to speak in this year's UK College of Design Lecture Series. Del Campo's lecture, which is free and open to the public, is scheduled for 6 p.m. Wednesday, Oct. 20, in 209 Pence Hall.
After studying architecture at the University of Applied Arts Vienna, del Campo partnered with fellow architect Sandra Manninger to launch the Vienna-based architecture firm SPAN. Del Campo is a guest professor at the Dessau Institute of Architecture in Germany and at the ESARQ School of Architecture at the International University of Catalonia. Del Campo was also the 2008-2010 curator of the Architecture Biennale Beijing's South American section. The SPAN principal is interested in advanced architecture, and enjoys studying the forms found in biological and organic systems.
SPAN, an architecture and design firm, explores innovative architectural design by looking at a diverse range of animated forms, including those found in nature. According to the SPAN website, the firm is driven by three "obsessions": the desire to learn about architectural opportunities found in animated matter and their underlying geometry; the desire to ride on the ballistic trajectories generated by Baroque lineages of architectural thinking; and the opportunities present in computer controlled machinery to materialize their designs.
For more information on the Matias del Campo lecture or any of the UK College of Design Lecture Series events, call the UK College of Design at (859) 257-7617 or visit their website at www.uky.edu/design.