New Journalism Hall of Fame Inductees Named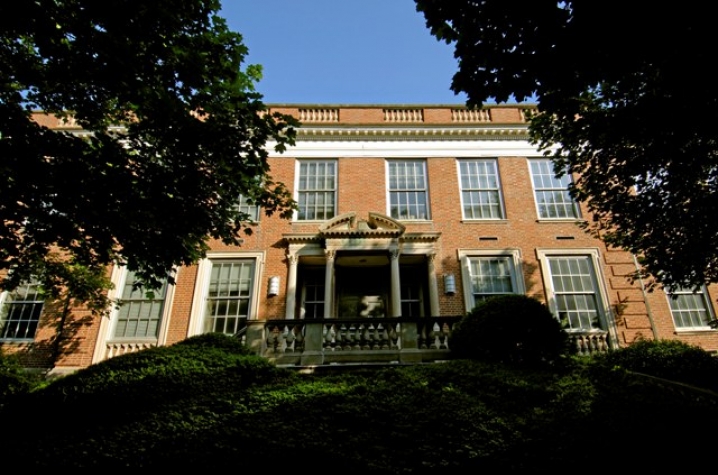 LEXINGTON, Ky. (Feb. 8, 2011) − Six new members will be inducted into the Kentucky Journalism Hall of Fame Tuesday, April 5, at Fasig-Tipton Kentucky. The six will be inducted into the Hall of Fame at a luncheon ceremony sponsored by the University of Kentucky School of Journalism and Telecommunications Alumni Association.
The following week, the school will hold its 34th annual Joe Creason Lecture at 6 p.m. in the Worsham Theatre in the UK Student Center. This year's presenter of the lecture is Leonard Pitts, Jr., a nationally syndicated columnist and recipient of the 2004 Pulitzer Prize for Criticism.
The 2011 Hall of Fame inductees are: 
John William "Bill" Bartleman, retired legislative reporter for The Paducah Sun and frequent guest on "Comment on Kentucky."
Jackie Hays Bickel, retired anchor for WAVE-TV in Louisville, who also worked at WHAS-TV and KTW-TV (Philadelphia).
Robert Carter, retired publisher of the Kentucky New Era (Hopkinsville) and a former Kentucky Press Association president who played an important role in the efforts that led to Kentucky's Open Records and Open Meetings laws.
Albert Dix (posthumous), former publisher of The State-Journal (Frankfort), known to his staff as "a reporter's publisher" for his championing of journalism ideals.
Tom Loftus, the Frankfort Bureau Chief for the (Louisville) Courier-Journal, recipient of the 2008 James Madison Award for Service to the First Amendment.
Edward "Ed" Shadburne, former general manager of WLKY-TV and of WHAS-TV-AM-FM
The six new honorees will join 172 other journalists inducted into the Hall of Fame since its 1981 inception. Selection of honorees is made by a committee representing the state's media, the UK Journalism Alumni Association, and the University of Kentucky. Nominees must be either Kentucky natives or outstanding journalists who have spent the bulk of their careers in the state.
Information on reserving a seat for the Kentucky Journalism Hall of Fame induction luncheon is available at http://jat.uky.edu/ky-journalism-hall-of-fame.html  or by calling Amy Wilhite at (859) 257-1730.