New Major's Focus Is Sustainability Studies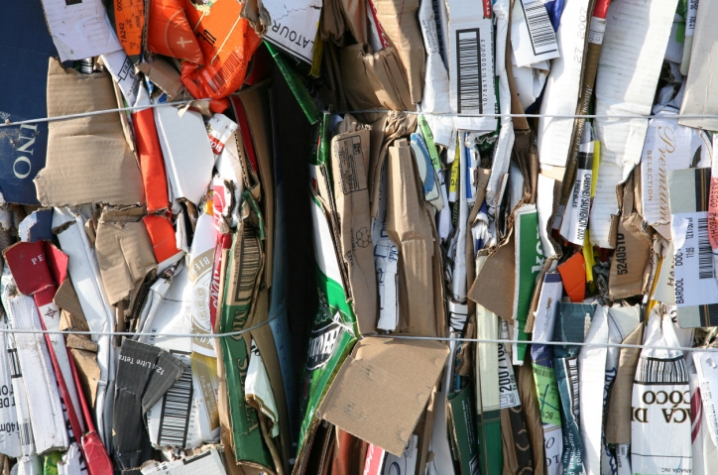 LEXINGTON, Ky. (March 11, 2011) — When the University of Kentucky's Environmental Studies program director position opened up last summer, chemistry Professor David Atwood enthusiastically submitted his application.

But UK's resident expert on the removal of metal contaminants from water wanted to see something more.

"In working with others across campus, I was hearing more and more about the need for an interdisciplinary environmental studies major at UK," Atwood explained. "I thought that in order to really make the director position worth it, we should expand what we already had."

So, Atwood met with Dean Mark Kornbluh with argument in hand.

But to Atwood's surprise, Kornbluh "basically described exactly what I had hoped to do," Atwood laughed. "I guess you don't really have to do much convincing if it's a good idea."

And so the collaborative process to create a major based upon sustainability began.

Atwood has been working since August 2010 with an advisory board of 17 colleagues in essentially every department in the College of Arts & Sciences to design a bachelor of arts major in Environmental & Sustainability Studies (ENS).

"This major runs the gamut of the college, from statistics to philosophy," Atwood. "The board members, and many others, have been involved throughout the process. We didn't just wake up one morning and invent this degree, and we spent a great deal of time making sure our new program would be a complement to, and not competitive with, the existing degrees; consensus and transparency were essential. It was long hours of hard work, but incredibly enjoyable with such a fantastic group of colleagues. Their combined efforts created this program."

ENS Director Atwood describes himself as "just the person holding the match," while UK's Advisory Board "had the bonfire ready to go."

Advisory Board members include: statistics Professor Arne Bathke, sociology Professor Shannon Bell, interdisciplinary program coordinator Kari Burchfield, anthropology Professor Lisa Cliggett, earth and environmental sciences Professor Alan Fryar, Bluegrass Community and Technical College geography Professor Rebecca Glasscock, biology Professor Jim Krupa, political science Professor Karen Mingst, Associate Provost for Undergraduate Education Mike Mullen, biology Professor and Associate Chair of Education Jeff Osborn, English Professor Eric Reece, philosophy Professor Bob Sandmeyer; Associate Dean Ted Schatzki, Sustainability Coordinator Shane Tedder, geography Professor Alice Turkington, and previous ENS Director and political science Professor Ernie Yanarella.
The major will include two new courses for first-year majors, Environmental and Sustainability Studies 201 and 202; these classes will cover the core concepts of the degree.
"Students will touch on all of the possible paths of ENS study in these two introductory courses," Atwood said. "By the time they pick a focus, they'll have experienced a little of everything."

These preparatory classes will also help students in the major get to know one another, prior to branching out to classes within other departments.

"When students develop sustainability projects as part of their independent study and Capstone requirements, we hope that they think of their classmates and the different skill sets in putting these ideas to action," Atwood said. "Our students will be working on campus, in local neighborhoods and the community on sustainability projects."

ENS coursework will be organized into five areas: Economics and Policy, Ecosystems, Energy and Land, Society, and Water Resources. Within these areas, students will also have the option to focus on an ever-expanding group of themes like Environmental Justice, The Built Environment, Biodiversity, or Renewable Energy.

Atwood, whose research is centered on the various methods of mitigating contaminants in water, has discovered a dearth of social science knowledge to go along with many of the environmental issues he encounters on a daily basis.

"Surprisingly, there's not really a degree like ours out there," said Atwood. "The foundation of ENS will be sustainability. We need to train employees and employers. We need to train voters. Society needs to develop an understanding of where everyday materials originate and who is impacted by their production."

According to Atwood, students that graduate with an ENS degree will be able to go anywhere.

"If this degree has 200 students, there could be 200 separate careers after graduation," said Atwood. "There are endless possibilities. An in-depth understanding of sustainability is ideal with any job."

While the colleges of Agriculture and Engineering do have natural resources and sustainable manufacturing programs, the ENS degree will be different.

"We will study what people do and how they act," said Atwood. "We will focus less on the science and engineering aspects of the resources and more on sustainable behavior. We hope to complement the existing programs and work with them to strengthen UK's ability to provide students with education and training in environmental subjects."

Atwood is not trying to take students away from traditional degrees for the ENS program, either. "We are planning on bringing in new students with a specific interest in sustainability," he said. "There is a need for this type of awareness. If we can't figure out how to do things better at the university-level, then how can we expect anyone else to?"

Atwood also sees ENS as a great companion degree to a bachelor of science degree. "There's a great need for people that can translate the issues," Atwood said. "People generally don't write well about science."

But tree huggers and bleeding hearts, beware: despite the obvious compassion for the environment that goes along with sustainability, the ENS degree will not be easy. "This is going to be a rigorous program," Atwood said. "You won't get by with love." "We want to empower students with facts, and train them to have successful careers where they can implement sustainable activities."

If all goes as planned and the Faculty Senate and Board of Trustees approve the major's curriculum this spring, students should be able to declare their majors and enroll in ENS classes next fall.

"This process has shown me that we have the wherewithal to change things on campus for the betterment of our students and society," said Atwood. "We don't always realize that we have the capability. Students are so creative and open-minded; we just need to provide the academic structure and then let them pursue what they are most interested in, and that's exactly what this degree is about."

MEDIA CONTACT: Erin Holaday Ziegler, (859) 257-1754 ext. 252, erin.holaday@uky.edu