New Undergraduate Online Degree Completion Track in Information Studies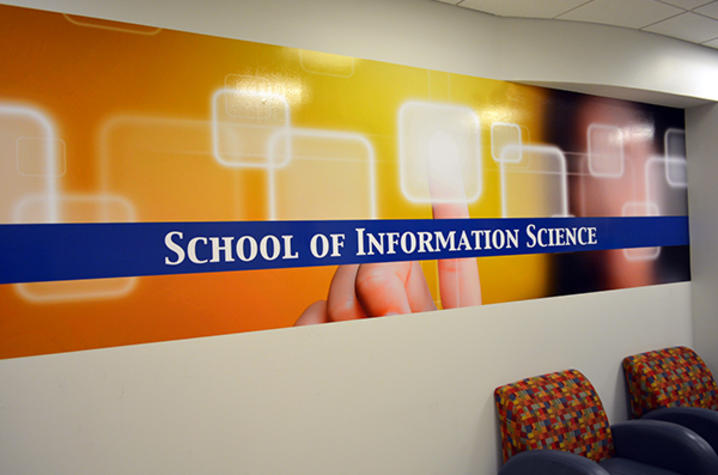 LEXINGTON, Ky. (May 2, 2017) — The University of Kentucky School of Information Science, within the College of Communication and Information, is excited to announce they will be offering a new track in their information communication technology degree.
This track is an online degree completion, which will focus on applied skills in the field of information studies. Students who are interested in completing their degree need to have at least 60 hours completed at an accredited university.
"I believe this is truly an opportunity for people to earn a UK-branded degree who are unable to attend class in Lexington," said Jeff Huber, professor and director of the School of Information Science. "Further, this opportunity provides less of a disruption for individuals who have already busy schedules."
"I am so happy that we are moving in this direction at the University of Kentucky," said Renee Kaufmann, an assistant professor in the School of Information Science. "Online learning provides students an opportunity to come back to a university they love and earn a degree in a field that will allow them to advance within a current position or gain employment in a job they desire. Plus, online learning allows students to take their courses whenever and wherever."
The Information Studies Online Track will benefit students with an interest in information studies, technology or applied technology, who have discontinued their education, and for whatever reason are not able to complete their degree in a traditional on-campus format.
The School of Information Science hopes that this option will help to increase the overall level of education among Kentucky residents and help increase retention rates. Some benefits of an online degree completion include: the ability to complete the degree while being geographically separated from the university, flexibility and support.
Students who are interested in the IS Track should apply through undergraduate admissions at www.uky.edu/Admission/content/apply-uk by July 1.
The School of Library and Information Science in the College of Communication and Information became the School of Information Science on July 1, 2015. The name change follows the expansion of programs at the school (both at the graduate and undergraduate level) and the increasing diversity of professions in the information field. The Instructional Communication and Research program became a part of the school in 2013, and the Information Communication Technology program debuted in 2014. The school offers a master's degree in library science, School Library Certification, master's degree in information communication technology, bachelor's degree in information communication technology and an undergraduate minor in information studies.