New University Health Service Dietitian Steers Students Toward Healthy Habits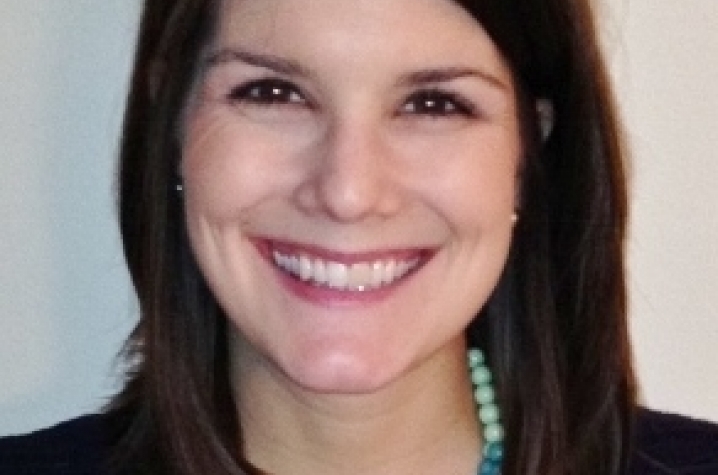 LEXINGTON, Ky. (Feb. 12, 2014) - Long study hours and limited grocery budgets don't always lead to healthy dietary decisions for students on campus. For students struggling with the dreaded "Freshman 15," or confronted with other dietary concerns such as diabetes and food allergies, University Health Service offers nutrition counseling with new health education coordinator Emily Waits.
A registered dietitian, Waits joined University Health Service as a member of their Health Education staff in November 2013. She brings to the position a background working in community health clinics and a passion for helping people of all ages improve their lives through good nutrition. In addition to providing individual counseling to undergraduate and graduate students, Waits works with university groups across campus to implement health and wellness programs. She counsels on topics including weight management, diabetes, eating disorders, vegetarian lifestyle, gluten-free diets and allergies, gastrointestinal distress, elevated cholesterol, and more. Currently, Waits is consulting one-on-one with 33 students participating in the "Time to Change" student wellness program at the Johnson Center.
"My passion has been in preventative health care," Waits said. "I believe we have the ability to intervene at an earlier time to prevent conditions and diseases we're seeing today. For many students, this may be the first time they are away from home, and they're learning to go grocery shopping or cook for themselves. We're able to provide them with education that is critical for their future."
Waits received her bachelor's degree in hospitality management and dietetics from Western Kentucky University, where she was a scholarship athlete on the swimming and diving team. She completed a dietetic internship in Indianapolis and a master's degree in health promotion at UK. Waits is also a diving coach who enjoys an active lifestyle that includes swimming, running and biking.
Nutrition counseling through University Health Service is free to undergraduate and graduate students who have paid the university's student health fee. However, students who have not paid the health fee may pay out of pocket for services, and select services may be covered by the UK-sponsored academic health plan (United Healthcare Insurance). To make an appointment with Emily Waits, call (859) 323-2778, or make an appointment through the MyUK portal.
MEDIA CONTACT: Elizabeth Adams; elizabethadams@uky.edu