Preferred Candidate for EVPFA Visits Campus Thursday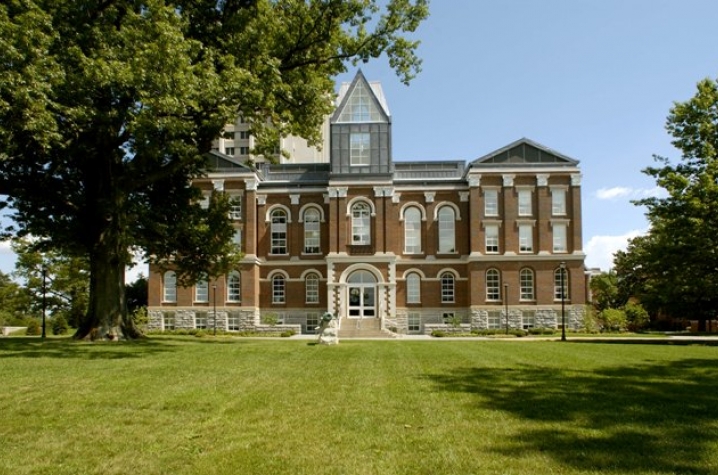 LEXINGTON, Ky. (Nov. 14, 2012) -- The preferred candidate for the University of Kentucky's executive vice president for finance and administration will take part in a campus-wide forum sponsored by UK Staff Senate at 11 a.m. Thursday, Nov. 15, and also meet with deans and senior staff throughout the day.
Eric N. Monday, 39, is currently vice chancellor for finance and administrative services and chief financial officer at Louisiana State University, a senior level position at that state's flagship university that he has held since 2010. Monday has about 15 years of higher education experience, holding a number of critical positions at LSU, including stints helping lead emergency operations, student life and student services at various points in his career.
Monday will speak briefly and answer questions from staff, faculty and students from 11 a.m. to noon Thursday in the Lexmark Room of the Main Building. The session also will be streamed live at https://connect.uky.edu/staffsenate. Viewers must log in with their UK LinkBlue ID (no domain required), and they can submit questions via the online chat option. Anyone having difficulty logging in can email sstechcomm@uky.edu for assistance.
Meanwhile, questions for Eric Monday also can be submitted early (until 11 p.m. Wednesday, Nov. 14) at https://uky.qualtrics.com/SE/?SID=SV_en8jDlir7qzseix.  If time permits, Staff Senate organizers will ask those questions during the forum.
In his current position, Monday oversees all of LSU's finance and administrative services, including budget and planning, human resources, accounting, police, auxiliary services, procurement & property management, among other duties.
Monday oversees some 1,200 employees, has total budget authority of more than $125 million, and helps ensure that the institution's more than $800 million annual budget is built and managed.
Monday has his bachelor's degree in accounting and master's degree in public administration from LSU and is pursuing a doctorate there in human resource education and workforce development.