Raven Run Night Insect Walk is July 30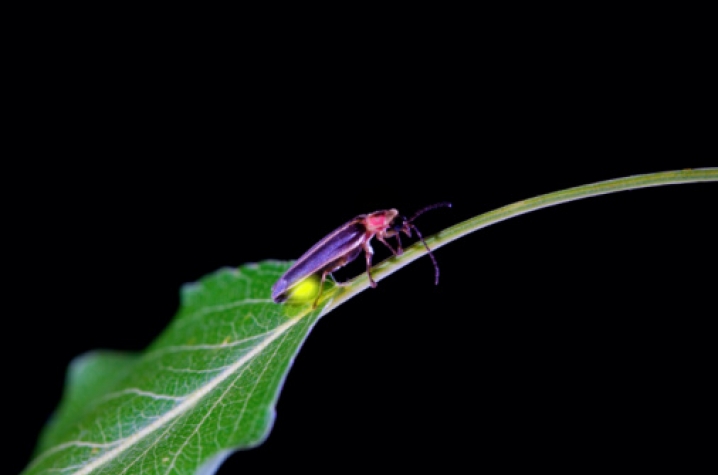 LEXINGTON, Ky. (July 1, 2010) – Those who have a curiosity for the creatures of the night will have a chance to grab a flashlight and go looking for nocturnal insects during the University of Kentucky Department of Entomology's Raven Run Night Insect Walk.
 
For more than 20 years, UK entomologists have led countless numbers of youth and adults on a journey through the night woods in search of insects.
 
This year's walk is from 8:30 p.m. to 10:30 p.m. Friday, July 30, at the Raven Run Nature Sanctuary in Lexington. Nature hikes begin at dusk and last about 45 minutes. The event is free and open to the public. Attendees are encouraged to bring their own flashlight.
 
In past years, attendance for the event has averaged between 200 and 300 people. Since it's a free, family-oriented event, it continues to attract a large number of people, said Blake Newton, extension entomology specialist in the UK College of Agriculture.
 
"It is a chance for families to take a mini-adventure--a hike into the woods in the dark--with experts there to lead the way," he said.
 
Before dusk, youth can view a variety of live insects from UK's insect zoo, watch cockroach races and participate in many other insect- and nature-related activities.
 
While the walk provides a chance for youth and adults to get up close and hands-on with insects and nature, it also gives them an opportunity to talk with professional entomologists about insects, pests and careers in entomology.
 
Raven Run Nature Sanctuary is located at 5888 Jack's Creek Pike in Lexington. From Lexington, travel south on Richmond Road/U.S. 25 and take a slight right onto Old Richmond Road/U.S. 25. Travel a little over threee miles and turn right onto Jack's Creek Pike. The sanctuary is about five miles down the road.