Republic Bank to Fund 20 Four-Year Scholarships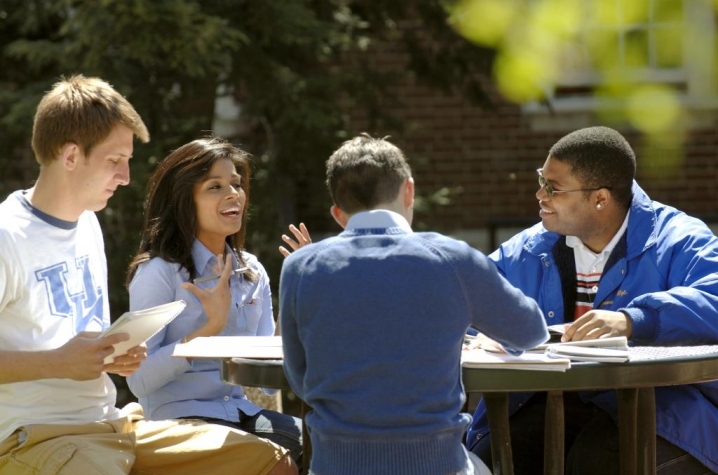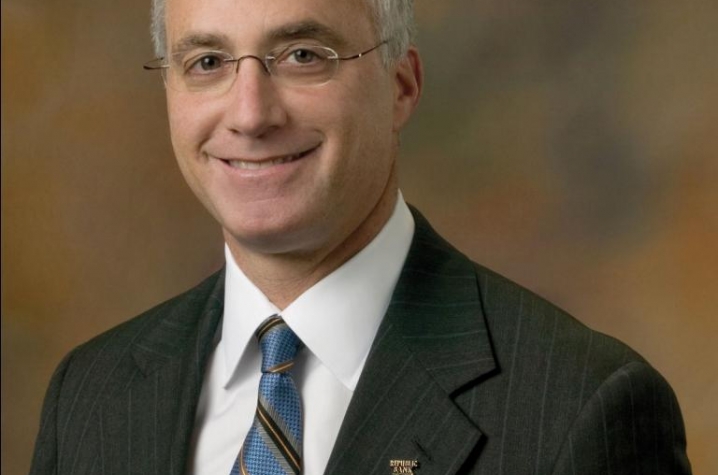 LEXINGTON, Ky. (July 14, 2010) - With a 21-year-old son entering his fourth year of college and a daughter gearing up for her freshman year, Republic Bank CEO Steve Trager has experienced firsthand the financial commitment that coincides with sending a child to college.
 
He also sees the hardships that his 780 associates continue to face on a daily basis.
 
"A college education is a tremendous financial burden for lots of families, especially in these economic times," said Trager. "As the largest Kentucky-based financial institution, we have a job to do."
 
The University of Kentucky has become part of Trager's promise to keep Republic Bank's financial success in the state.
 
Republic will give 20 four-year UK scholarships to students from the 12 Kentucky counties included in the bank's network.
 
Each Republic Bank Foundation Commonwealth Scholarship will provide $2,500 per year in a renewable annual scholarship; the total assistance for each student is $10,000 toward the cost of a four-year degree program, or just over 12 percent of the cost of the student's education. 
 
"Whatever we make here stays here," Trager said. "This is something that we can do to make the financial burdens of our communities more bearable."
 
Republic is one of the highest performing banks in the country, despite the economic downturn, earning a #5 ranking in the Bank Director Magazine annual listing of America's Top 150 Banks with assets of $3 billion or more.
 
The first scholarships will be awarded next fall for the 2011-12 school year. Republic's initial commitment is four years, but Trager expects to continue to share the bank's prosperity with UK, as well as other organizations important to the future of the Commonwealth.
 
"I applaud the leadership and vision Steve Trager and Republic Bank have shown by launching this scholarship program," said UK President Lee T. Todd, Jr. "This gift will be a significant boost to our recently launched President's Scholarship Initiative. The university recognizes that scholarships open the door to opportunity to many Kentuckians, so we created this fundraising drive to open as many doors to as many young Kentuckians as we possibly can. And I am sure glad that Republic Bank has joined us in this important endeavor."
 
UK unveiled the President's Scholarship Initiative Feb. 13 during ESPN GameDay. With the theme, "See Blue. Make a Difference," the fundraising initiative is designed to ensure a UK education remains accessible to all Kentuckians.
 
"Certainly, we are grateful for this support, which will provide scholarships to deserving Kentucky students," said Mike Richey, UK's Vice President for Development and UK's Chief Development Officer. "I commend Steve Trager and Republic Bank for their foresight and philanthropic intent that will have such a positive impact in the communities that we serve."
Participating Kentucky counties include: Warren, Kenton, Hardin, Boone, Franklin, Scott, Oldham, Fayette, Jefferson, Daviess, Shelby and Bullitt.
Trager also plans to support scholarship recipients in ways beyond financial through luncheons and other group events.
"To the folks who say we can't afford to help, I'd say we can't afford not to," said Trager. "We want to keep the best and brightest in our state."
 
For more information on UK Commonwealth Scholarships and the application process, please contact the Office of Academic Scholarships at (859) 257-4198 or e-mail academicscholar@lsv.uky.edu.