Scholarship Honors Former Math Professor's Legacy at UK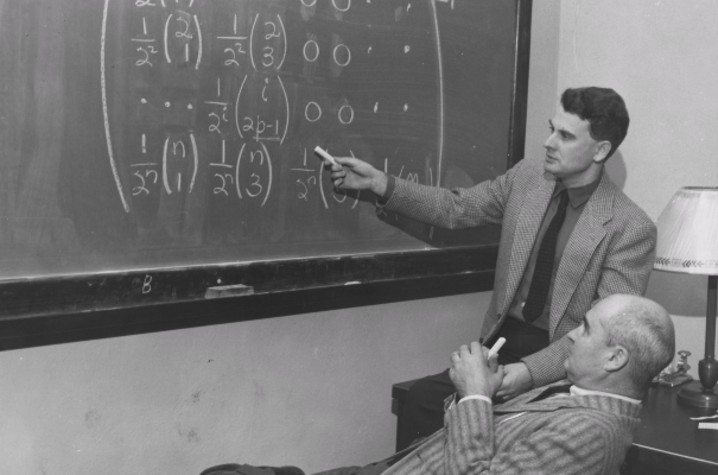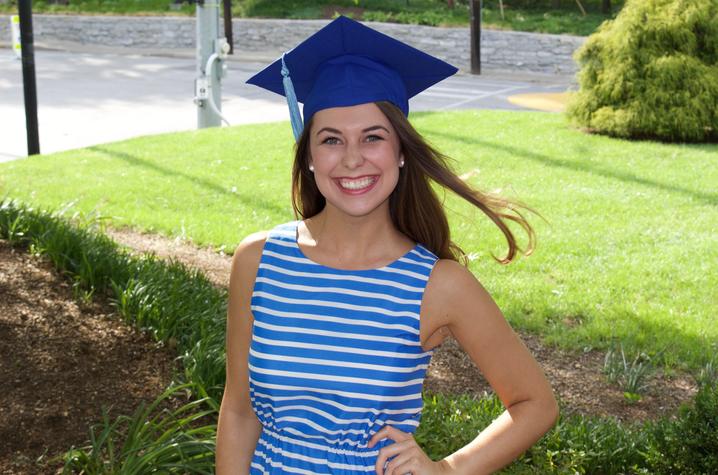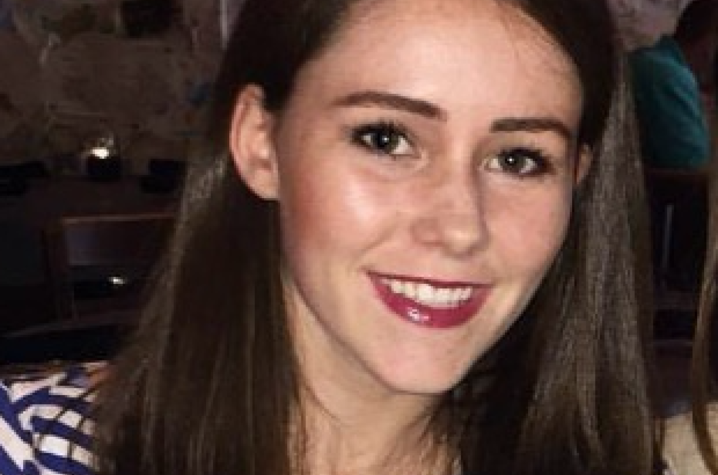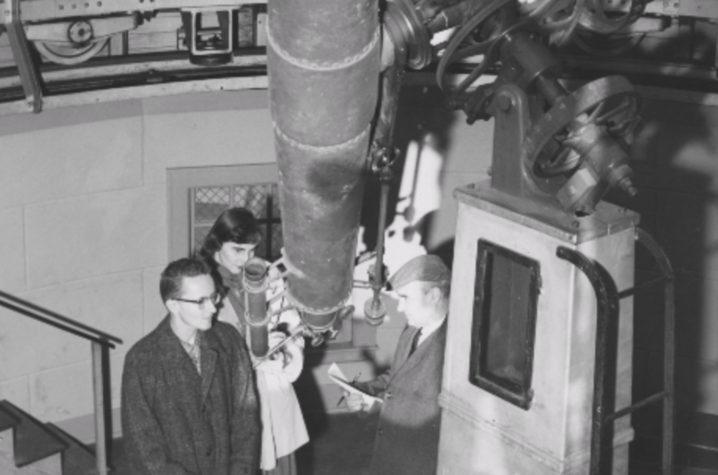 LEXINGTON, Ky. (June 21, 2017) — J.C. Eaves made expanding the study of mathematics throughout Kentucky one of his life's missions.
"I remember my father telling me the story of how he visited high schools in 119 of Kentucky's 120 counties," said Jim Eaves, his son. "He put a great importance on math education in Kentucky high schools."
J.C. Eaves grew up in Muhlenberg County in a large family with 11 siblings. He came to UK and earned his bachelor's and master's degrees in mathematics before joining the U.S. Navy during World War II. After the war, Eaves earned his doctorate at the University of North Carolina and, eventually, his path brought him back to his beloved state of Kentucky.
Jim Eaves grew up at the University of Kentucky. His family moved to Lexington when he was in the second grade, when his father became head of the Department of Mathematics and Astronomy in the early 1950s.  
"I remember nights when my father would open the telescope for community viewing," he said. "I was even able to audit an astronomy course at UK when I was in high school."
When it was time to choose a university, Jim didn't hesitate — he came to UK and earned his bachelor's degree in mathematics in 1968.
After graduation, Jim served in the Air Force for 20 years. Once he retired in 1988, he decided to go to law school and is currently a patent attorney in Louisville, where he has practiced for 26 years. In 2004, he and his wife Mary Gilpin Eaves decided to do something that would honor his father's legacy and passion for mathematics — they established the J.C. Eaves Endowed Scholarship in Mathematics.
"My father was always trying to get students interested in learning math and moving forward with math studies," he said. "It seemed to me that with all he had done for math education in Kentucky, naming this after him was the right thing to do. This is the only way I would ever envision doing it."
The scholarship is for students who are graduates of any high school in the Commonwealth of Kentucky with preference for qualified students from Muhlenberg, Taylor or Adair counties. Student recipients must be high achieving juniors or seniors majoring in math in the UK College of Arts and Sciences. The specific counties were chosen because of family connections. Eaves was from Muhlenberg County and Mary Gilpin Eaves' family is from Taylor and Adair counties.
"The goal of creating the scholarship was not only to honor my father," Eaves said. "The ultimate goal is to help Kentucky kids and, in turn, help Kentucky."
The 2016-17 academic year had two students receive the award from the preferred counties. Alyssa Young, a mathematics and STEM (science, technology, engineering and mathematics) education double major from Taylor County, received the scholarship her junior and senior years. Anne-Taylor Sparks, a mathematics major with a pre-medicine secondary focus, from Muhlenberg County, received the scholarship during her senior year.
"It means a lot to me to receive this scholarship," Young said. "Getting scholarship money in college is a really big blessing. It has allowed me to focus on bettering myself rather than worrying about paying my rent on top of everything else."
Since graduation, Young is focused on moving back to Taylor County and finding a job as a high school math teacher.
"I've always liked math and knew I wanted to be a teacher my junior year of high school. Since then, I have never questioned that I would teach math," Young said. "I love helping kids figure out a problem and see the light bulb go off for them."
Sparks grew up cheering on the Wildcats and both of her parents received their degrees from UK. She initially planned to study engineering, but switched to mathematics after her first year at UK. "I wanted to major in mathematics because after I started taking college level courses, I truly found the discipline fun and therapeutic at times."
Having graduated in May, Sparks begins medical school at the University of Louisville School of Medicine this July. Receiving the Eaves Scholarship her senior year made a big impact on Sparks.
"I was so honored to receive this award and it encouraged me as I began my fourth year in mathematics study," she said. "This scholarship has helped me and many other students discover the importance and relevance of pure and applied mathematics in our world."
Sparks plans to return to her hometown and serve her community once she completes her medical degree.
"I can't say thank you enough to the Eaves family for their generosity over the years," Sparks said. "You have helped a Muhlenberg County girl chase her dreams and I will always be grateful for that."
To continue to help as many math students as possible, Jim and Mary Eaves created the Dr. J.C. Eaves Undergraduate Excellence in Mathematics Endowment in March 2017. The new fund helps support speakers on campus, undergraduate assistance, summer study, math symposiums, math club activities and much more.
"We really wanted to provide support to a multitude of undergraduate math students, no matter where they are from," Eaves said.
Eaves was able to meet Young and Sparks at a recent event hosted by the UK College of Arts and Sciences.
"Hearing stories from students who have received the Eaves Scholarship really solidifies why we wanted to help UK students studying math," he said. "It's wonderful to see how we are able to help Kentucky kids who are going to stay in Kentucky, return to their home counties and pass it along to the whole state. And now with the new fund, we are able to impact even more lives."
Russell Brown, chair of the UK Department of Mathematics, couldn't agree more.
"It is exciting to be able to support our students with scholarships and to provide additional opportunities with the Undergraduate Excellence Fund," Brown said. "Thanks to the Eaves, we have been able to bring some outstanding people to campus."