"see blue." Day at the Horse Races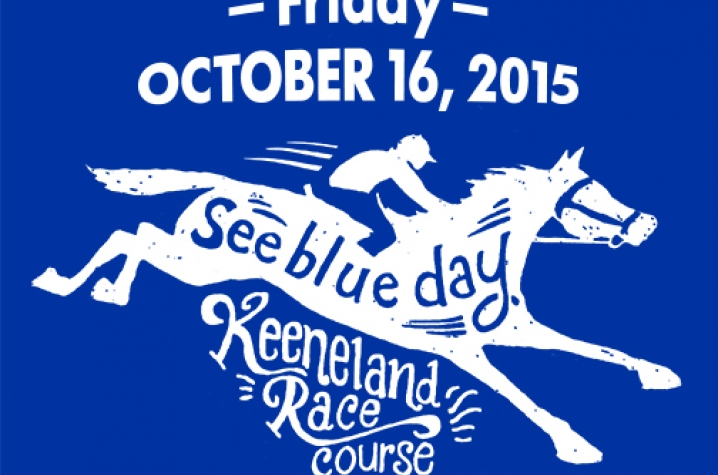 LEXINGTON, Ky. (Oct. 14, 2015) — The University of Kentucky and Keeneland have teamed up to bring big blue fans the best way to enjoy a day at the track! Join UK students, faculty, staff, alumni and the rest of big blue nation for "see blue." Day at Keeneland Friday, Oct. 16.
The fun begins with live racing starting at 1:05 p.m. Students, faculty, staff and alumni with campus identification cards or UK Alumni Association membership cards will be admitted free. General admission usually is $5. There will be appearances by the Wildcat, the UK cheerleaders and other special guests throughout the day.
Wear your UK blue and show your UK pride at "see blue." Day at Keeneland!
Faculty and staff who are unable to attend "see blue." Day at Keeneland because of work commitments will receive free admission Saturday, Oct. 17, with their valid ID card.
MEDIA CONTACT: Rebecca Stratton, (859) 323-2395; rebecca.stratton@uky.edu