Serving Those Who've Served Our Country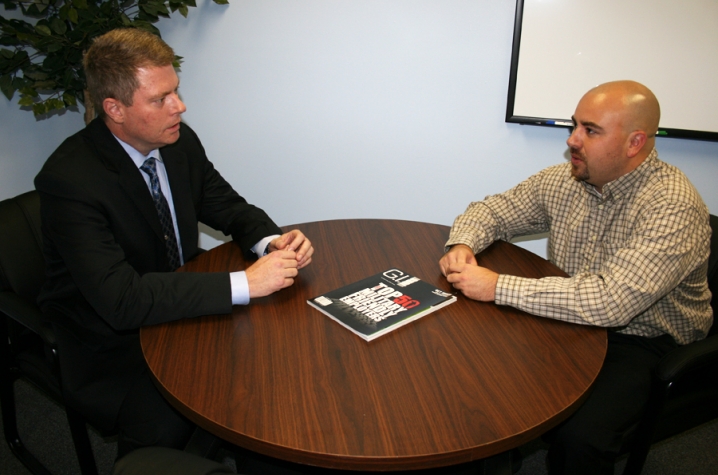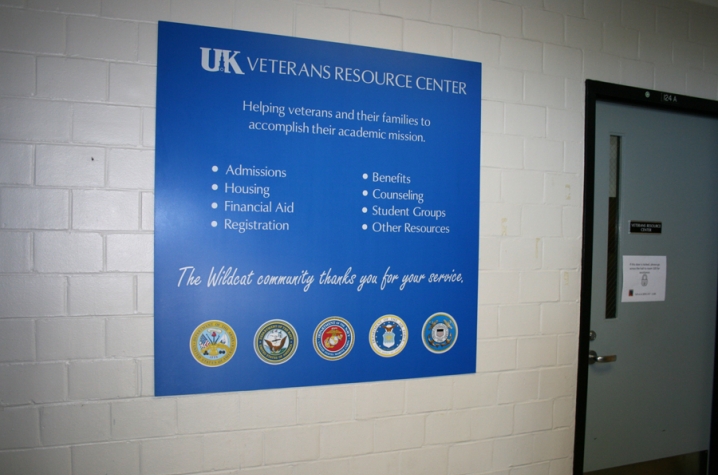 LEXINGTON, Ky. (Aug. 21, 2009) - When students walk into the Funkhouser office of Anthony Dotson, they will notice not only relics from his military career as Lieutenant Colonel of Military Intelligence in the U.S. Army, but also a variety of educational degrees decorating the wall.
This isn't by accident.  Dotson, the director of the new Veterans Resource Center purposely planned for his office to reflect not just the importance of his military career, but also the value of his education. 
"I want veterans to be able to feel at home with the military presence, but also understand the importance of education and what a college degree can do for their futures," Dotson said.
 The creation of the Veterans Resource Center within the Offices of Enrollment Management is designed to build upon the University of Kentucky's recent designation as a "military friendly" university by GI Jobs Magazine.   
"We are very pleased that the University of Kentucky has been named a 'military friendly school,' as our goal is to provide well-coordinated and collaborative student services for all," said Don Witt, assistant provost for enrollment management.  "The Veterans Resource Center will be the conduit for current and prospective veteran students to the many services across Enrollment Management and beyond." 
Dotson, who recently retired as professor of military science within the UK Army ROTC Program, wants the center, which is located in 124 Funkhouser Building, to be a place where prospective and current students who are veterans can simply walk in if they have a question or concern and receive immediate attention. 
"The Veterans Resource Center is important as we work to streamline and coordinate veteran initiatives and services," said Witt.  "I have been most pleased with the incredible support from offices across the campus.  It represents the best of the University of Kentucky because there are so many people who want to be a part of what the center is about." 
Dotson will work closely with the U.S. Military Veterans of America student organization, along with various areas across campus, to build upon the groundwork that recently led to UK's honor of being named a "military friendly" university to make sure all veterans receive the support they need.  
"The UK community should feel proud to be a part of this important initiative that will serve the needs of those who have served and represented us so well during their time in the military," Witt said. 
Both Witt and Dotson believe the extra support is not only greatly deserved, but also greatly needed. 
"Veterans are a very unique subset of students," said Dotson.  The transition from the military to college life can be very tough; there's really nothing out there that compares to it." 

Now veterans attending UK can take advantage of a valuable resource in Dotson, since he has experienced that transition himself. 
"My goals are to help young people and help UK," said Dotson.  "The best part of this job is that I get to take care of our veterans while helping this university at the same time." 
For more information on the UK Veterans Resource Center, contact Anthony Dotson at (859) 257-1148.