Students Organize Collection Drive for Haiti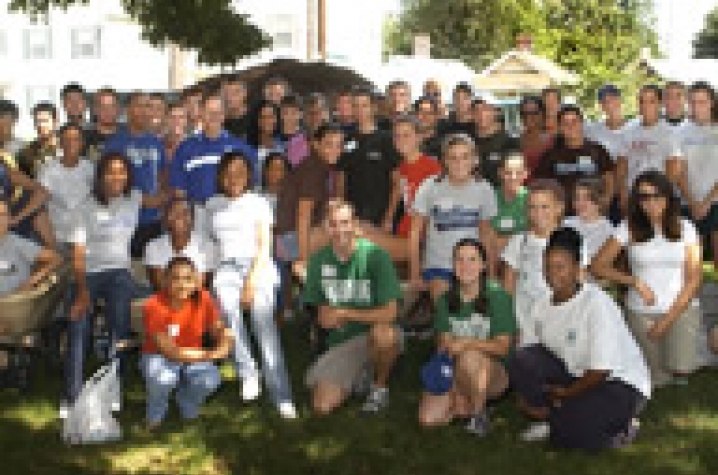 LEXINGTON, Ky. (Jan. 19, 2010) - In light of the devastation facing the Haitian people, University of Kentucky students are uniting to assist the resilient men, women, children and families of Haiti.
The UK Center for Community Outreach and Student Government are organizing two "canning" days where cash donations will be collected at various locations around campus. From 9 a.m. to 4 p.m. Tuesday, Jan. 19, and Wednesday, Jan. 20, donations will be collected at the Student Center Bridge Hall, the Kentucky Clinic Starbucks, outside the Mining and Minerals Building, and outside the Classroom Building/POT Plaza.
Additionally, specific supplies will be received in the Center for Student Involvement (106 Student Center) Jan. 19-28,  Monday through Friday, 9 a.m. to 9 p.m. and then routed to Haiti through an existing mission effort. Acceptable items are white rice, dried black or pinto beans, creamy peanut butter, and flat white sheets (for burial).
"Realizing the island nation will have many long-term needs, this will simply be the first phase of what we hope to be more initiatives," said Megan Bowling, student director of STAG in the Center for Community Outreach.
For more information regarding these efforts, e-mail Bowling  at stag.cco@gmail.com or call 257-1109.