Transportation Services Begins Ride Home Express Ticket Sales Today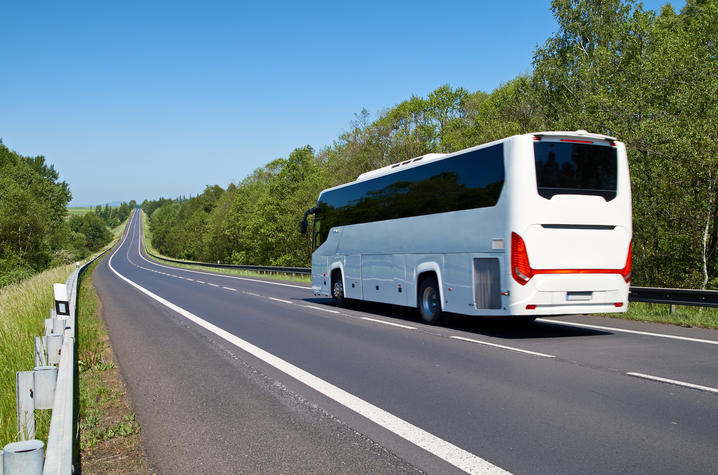 LEXINGTON, Ky. (Oct. 5, 2017) — Starting at noon today (Thursday), University of Kentucky Transportation Services will sell tickets for the Thanksgiving and Winter Break editions of its Ride Home Express bus service. Ride Home Express provides reliable, comfortable and affordable transportation on deluxe motor coach buses to and from hometowns or break destinations.
For the 2017-18 edition of the Ride Home Express, Transportation Services will operate three routes, with a total of 15 stops. The final destinations include the metropolitan areas of Atlanta, Georgia; Chicago, Illinois; and Cleveland, Ohio. Fares for the Ride Home Express range from $55-$155 for round-trip rates; one-way fares begin at $30.
The Thanksgiving Ride Home Express buses will depart campus on Tuesday, Nov. 21, and return on Sunday, Nov. 26, while the Winter Break Ride Home Express will leave on Friday, Dec. 15, and return on Sunday, Jan. 7, 2018.
"Since its start in 2010, the Ride Home Express has served as an alternative way for students to travel during the major academic breaks," said Lance Broeking, director of UK Transportation Services. "During this time, the program has provided more than 1,200 rides."
Ride Home Express is open to both students and employees. UK students and employees are able to register and pay for their trip by logging on to the Customer Account Manager with their linkblue ID. Bluegrass Community and Technical College students are also able to pay for trip registration online using their Kentucky Community and Technical College System login. All other riders must register and pay for their seats in person at the main Transportation Services office, located in the Press Avenue Garage, at the corner of Press and Virginia Avenues. One-way fares may be purchased in person only. The office is open 7:30 a.m. to 7:30 p.m. Monday through Friday.
Transportation Services recommends registering for the trip as soon as possible. Space is limited, and seats will be sold on a first-come, first-served basis.
Transportation Services can provide transportation for Ride Home Express riders to and from Kroger Field. Riders interested in this option simply need to submit the Ride Home Express Shuttle to Kroger Field request form at least two business days in advance of the shuttle's departure.
For more information on the Ride Home Express, including a list of fares and route maps, visit the Ride Home Express page or the Ride Home Express Frequently Asked Questions.