Tuition Proposal First Step in Long-term Budget Plan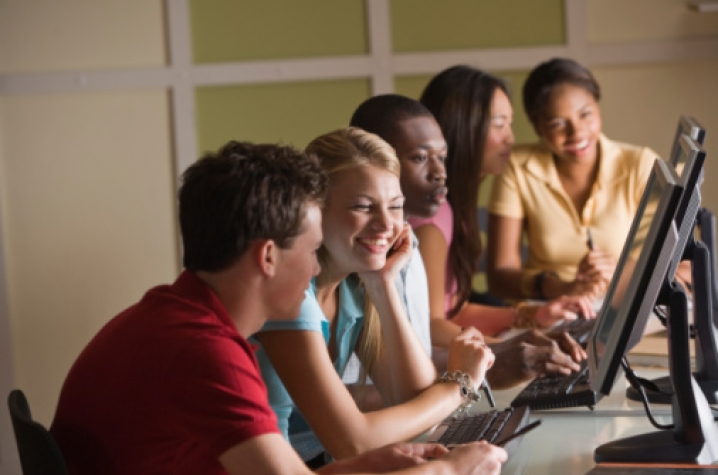 LEXINGTON, Ky. (May 8, 2012) — The University of Kentucky Board of Trustees Tuesday approved a proposal to raise tuition 6 percent for fall 2012.
UK President Eli Capilouto stressed that this is the first formal step in a two-year budget process, "designed with three clearly defined priorities in mind: creating more affordability and access so more Kentuckians are educated; retaining our best and brightest faculty and staff to educate those students; and finding new paths to drive our own destiny as we revitalize our campus core."
Specifically, the Board considered a proposal to increase tuition for in-state students in 2012-2013 to $9,676 per year from $9,128. However, Capilouto emphasized that if state appropriations are not cut further, he plans to propose tuition increases in 2013-2014 of only 3 percent.
That would break a cycle of nine years in a row in which tuition increased by at least 5 percent annually and in many years by double digits.
In the coming year, UK will be putting millions more into financial aid and scholarships to increase affordability and attract the best students. More than 90 percent of full-time in-state students, in fact, already receive financial aid and scholarships that on average reduce their out-of-pocket tuition costs to a little more than $1,300 per semester.
"UK is a students' first institution. To that end, this proposal sets the stage for a two-year budget cycle in which we demonstrate a steadfast commitment to a more affordable and accessible education of excellence for Kentuckians and their families," Capilouto said. "It won't be easy. The right things almost invariably are not.
But honoring the Kentucky Promise that guided our founding nearly 150 years ago means placing students first in everything we do."
For the coming year, under the proposal considered Tuesday by the Board, the university's basic dining plan would increase 4 percent but the cost of traditional housing would not increase, meaning that the total sticker price for tuition, room and board for first-year in-state students would increase 4 percent — to $16,518 from $15,880.
For out-of-state students, tuition would increase from $18,740 a year to $19,864. Those tuition levels leave UK near the bottom in sticker price compared to Top 20 public institutions and still very competitive with other universities in the state and region.
Other important details of the two-year budget planning process include:
Capilouto said, while there won't be salary increases for faculty and staff in the coming year, in 2013-2014, the university aims to create a five percent merit raise pool — a critical initiative in retaining the best faculty and staff.
For the first time, the university over the next two years will set aside more than $15 million in a "debt service reserve pool." That pool of dollars is sufficient to service up to $200 million in construction to accelerate the revitalization of facilities across campus.
During the recently completed legislative session, the General Assembly declined to authorize UK's request for $200 million in agency bonds — essentially, the authority to construct buildings, which the university can pay for with its own funds.
As a result, Capilouto said it is critical for UK to demonstrate the capacity internally — even in the midst of a challenging economy — to help build and drive its future.
"Revitalizing our campus is critical, if we are to enhance the high-quality undergraduate education we provide Kentucky's sons and daughters," Capilouto said. "At the same time, as our state slowly emerges from a deep recession, we have a plan to create hundreds of good-paying jobs, generating millions of dollars in income and payroll taxes. This also allows us to expand our research endeavors, which will attract millions more in grants, contracts and faculty researchers.
We have a plan that will work for UK and for Kentucky. We have to do even more to convince policy-makers and others to endorse it."
Achieving those goals, Capilouto told Trustees, won't be easy.
UK's state appropriations this coming year are being cut by about $20 million. More than $50 million has been cut since December 2007. Last year, UK's general fund appropriation was a little more than $300 million; this coming year it will be about $284 million. And state appropriations for 2013-2014 won't increase at all.
On top of that reduction, UK faces increases in recurring expenses and fixed costs -- from financial aid to utilities and maintenance — of more than $20 million next year.
That leaves a budget gap of nearly $45 million before considering a tuition rate increase and enrollment growth, which are expected to generate about $23 million for the coming year, Capilouto said. UK Trustees will vote on a proposed budget for 2012-2013 in June.
Capilouto said those challenges and the institution's long-range goals make a two-year budget process important because it will give deans and administrative leaders the ability to plan for a longer term and create greater continuity. As part of that process, Capilouto has directed that administrative units throughout the campus, including those that report to him, receive deeper cuts proportionally as part of an effort to minimize as much as possible the impact on the academic core.
Capilouto said the budget, while containing painful decisions and real reductions, will be focused on five principles that should drive all decisions:
•    Affordability for students and their families 
•    Competitive salaries and benefits for faculty and staff
•    Revitalization and renewal of facilities to allow growth
•    Efficient operations to save costs
•    Entrepreneurship to generate new sources of revenue
"Challenging budgets and hard decisions cannot be — and will not — an excuse to shrink from our responsibilities and our aspirations.  We must and we will remain true to our founding mission and think anew about how to accomplish our goals," Capilouto said. "We will seek together to find new solutions to old challenges. We increasingly will seek together to find the answers to our challenges from within. That is a requirement of the 'new normal' in which we find ourselves."
President Capilouto's presentation to the board is available for download as a PDF.