UK Alum Links Social Work, Public Policy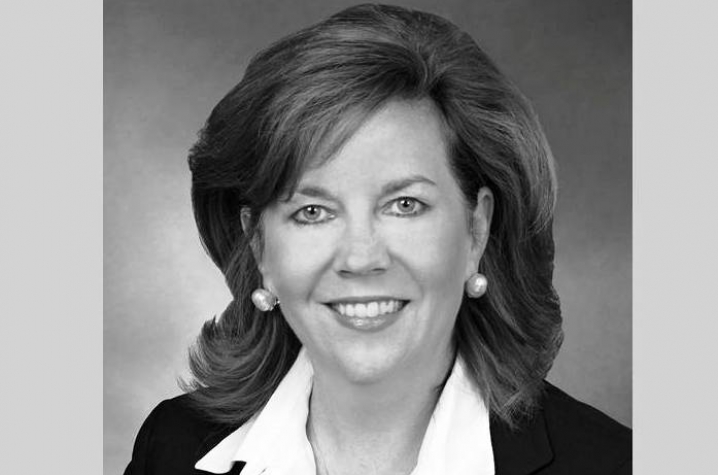 LEXINGTON, Ky., (March 21, 2011) – The road to success for University of Kentucky master of social work graduate Audrey Tayse Haynes has been anything but conventional. Haynes attended weekend school at Spalding University for her undergraduate degree in social work, night school at UK for her MSW and held down a full-time job in a community mental health center from start to finish.
Haynes, who is responsible for leading government relations at the nation's 2,687 YMCAs and 50 YMCA state alliance organizations, doesn't see her path or her destination as unusual in the least. "People think it's a stretch that someone with an MSW background and experience in a community mental health center now has had the opportunity to work in the White House," she said. "I see it as the next step. When you're doing clinical work, or working in a social service agency, you're advocating for that client or family. To me, it's all part of the same conversation."
Haynes will tell her inspiring story in a talk sponsored by UK's College of Social Work titled "The Art of Supporting Kids and Families Through Politics and Policy" at 2 p.m. Wednesday, March 23, at the W.T. Young Library Auditorium.
"There are a lot of misperceptions about what you can and can't do with a degree in social work," said the 1985 UK grad who worked full-time and took night classes to complete her degree. "Anyone who works on the ground would be more prepared to engage in a policy debate."
She said many government officials don't see public policy issues through the same lens. "Social work students often think that we can't do certain things or we're not allowed, and we use it almost as a reason not to be involved," she said. "But we're the ones that should be helping to improve policy. If we aren't, who is?"
Haynes career in Washington, D.C., dates back to 1993. She held different posts in the Clinton/Gore administration, as well as directing former Kentucky Gov. Paul Patton's national office. She has held appointments in the administrations of two other Kentucky governors as well.
Throughout her career, Haynes has been a strong advocate for welfare reform, health care, education, family and medical leave, domestic violence prevention and many other issues important to youth and families. She has received numerous state and national awards for her advocacy for mental health care, adult education and other issues impacting youth and families.
"I've always been politically active, which doesn't mean one party over the other," she said. "Usually the parties agree more on solutions than we think.  Usually, the debate is about the money: how much and where it's going to come from. But unless we shape the debate with ways to improve the system, then we're not even at the starting gate."
Haynes joined YMCA of the USA as the chief government affairs officer in August 2002. The YMCA of the USA is the nation's leading nonprofit committed to strengthening communities through youth development, healthy living and social responsibility.

"Everything that has to do with children is government," Haynes said. "It's not just about helping these families out, but being a voice. How can we educate policy leaders about the realities and the barriers that families face?"
For more information on Haynes' talk, please contact Heather Bosworth in the College of Social Work at (859) 257-6654 or heather.bosworth@uky.edu.  
MEDIA CONTACT: Erin Holaday Ziegler, (859) 257-1754, ext. 252; erin.holaday@uky.edu