UK Alumna Competes in Culinary Final Four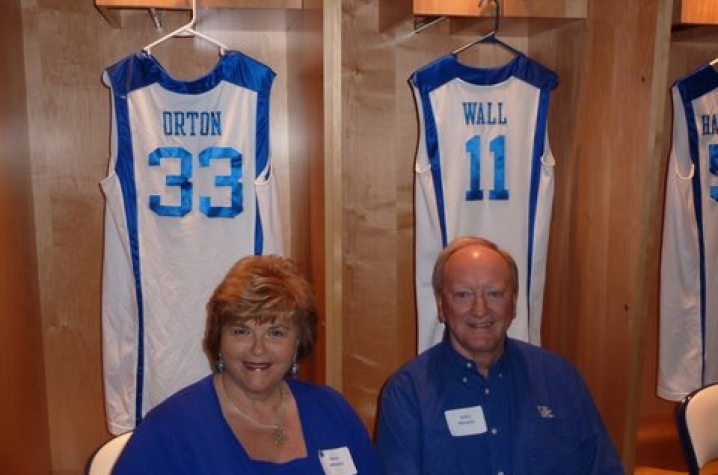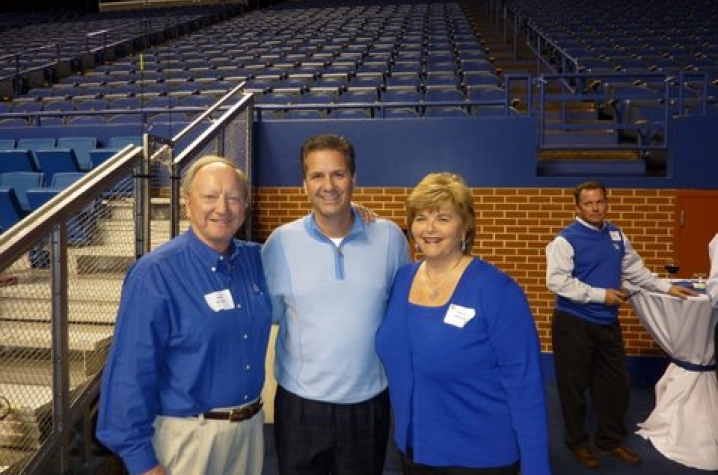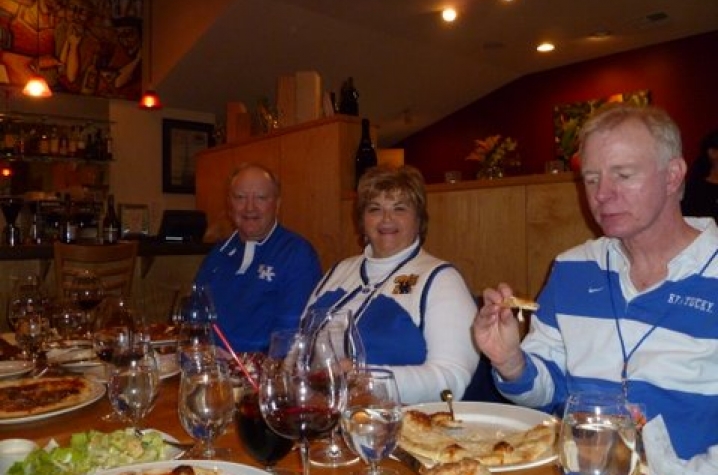 LEXINGTON, Ky. (April 1, 2011) − University of Kentucky College of Agriculture alumna Gerri Miracle recently vied for a Final Four victory of her own as she travels to Rachael Ray's kitchen in New York to represent her home team in a "Final Fork" cooking challenge.
Miracle competed against contestants from Florida State University, Brigham Young University, and Marquette University with a Wildcat Blueberry Cream Puff. Bluegrass residents had the opportunity to watch the show Thursday on WLEX-18.
Miracle prepared the Wildcat Blueberry Cream Puff in her go-to pan shaped in the form of the letters U and K. 
"There's no doubt about it ... I give my heart and soul to the University of Kentucky," she said. "I literally bleed blue."
A film crew had previously visited Miracle at her home in Hilton Head, S.C., for an interview and cooking segment. 
"I bet no one has a dish that represents their team like this one," she said before the competition. "It's going to be a slam dunk."
Miracle is a retired family and consumer sciences teacher from Beechwood High School in Northern Kentucky. She and her husband divide their time between Northern Kentucky and Hilton Head. They have two daughters, Jennifer and Amy, both graduates of the UK School of Human Environmental Sciences. 
Miracle taught for 27 years and has given countless entrepreneurship education presentations throughout the United States, Russia and Hungary to FCS teachers, administrators and university professionals.
"It was a marvelous experience," Miracle said, who has spent most of her life teaching family and consumer sciences. "In all my years of teaching and doing food demos, I always wanted to do a TV show. I can mark another thing off my bucket list." 
While Miracle couldn't beat out a pulled pork slider recipe from a Florida State fan to win, she headed to Houston this morning to cheer on the Wildcats in the real Final Four.
"We had so much fun, and the other three contestants were great," Miracle said. "I know that the recipe is deliciously gooey and good. I'll still make it for a tailgate this fall."