UK Appalachian Center Announces Contest Winners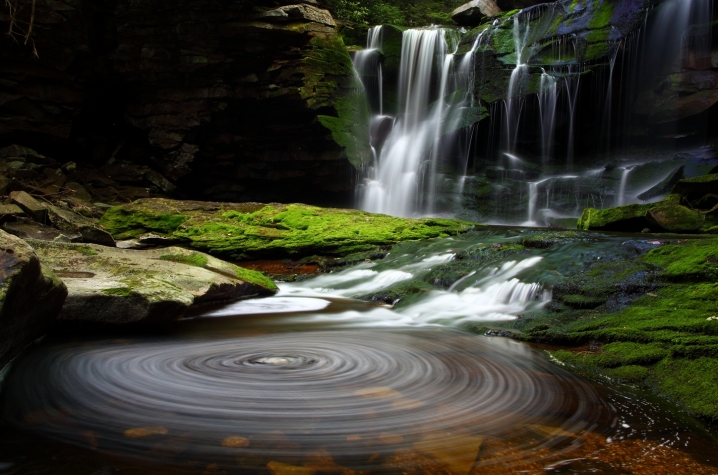 LEXINGTON, Ky. (May 19, 2011) — After several days of judging and a required tie-breaking vote, the winners of the University of Kentucky Appalachian Center "Re-Imaging Appalachia" photo contest have been chosen. Nearly 150 photos from people in 11 states were entered within the approximately two months that the contest was open.
The Appalachian Center hosted the contest to give exposure to interesting photographs that challenge the negative stereotypical notions of what it means to be Appalachian.
First place, receiving $500, was Michele N. Coleman from Parkersburg, W.Va., for her photo of a high school senior posing on a hillside with her cello. Coleman, a professional photographer, was happy to be chosen. "I think the image portrays several emotions. One would be that she is rugged yet refined, simple yet elegant. And the overall picture does not reinforce negative stereotypes," she said.
Second place received $150 and was awarded to Toril Lavender from Huntington, W.Va., for her photo of The Huntington Dance Theatre's presentation of "The Nutcracker Ballet." Lavender's photo tied with Coleman's for first place, requiring a last minute vote by the judges to break the tie.
Third place received $100 and was awarded to Troy Lilly of Cross Lanes, W.Va., for his photo of Magical Waterfalls from Blackwater Falls State Park.
"The Appalachian Region is made up of beautiful mountains, but the people who call those mountains home matter just as much," said Zak Pence, communications director for the Appalachian Center. "The judges and I think the winners of this contest understood that, and they captured it in their photos."
Judges included Jean Haskell, Janie Welker and Tinsley Carter. Haskell is author of "The Appalachian Photographs of Earl Palmer" and co-editor of the "Encyclopedia of Appalachia." Welker holds a master's in modern and contemporary art and theory and is currently the curator of collections and exhibitions at The Art Museum at the University of Kentucky. Carter graduated from Berea College with degrees in industrial arts and technology management and communication and was the editor of the Berea Citizen in Berea, Ky.
The photos were judged based on the quality of composition, subject matter, technical skill, creativity, and theme appropriateness. Each photo was ranked by these various qualities on a scale from 1 to 5, by each judge independently. An average of scores determined the rankings.
You can check out the winners and finalists on the Appalachian Center Facebook Page. http://www.facebook.com/?ref=logo#!/pages/Lexington-KY/University-of-Kentucky-Appalachian-Center/109277659114420
The UK Appalachian Center works in partnership with its constituents to bring the expertise of UK to the issues, challenges and opportunities of importance in Appalachia.