UK Board Discusses Attributes of Next President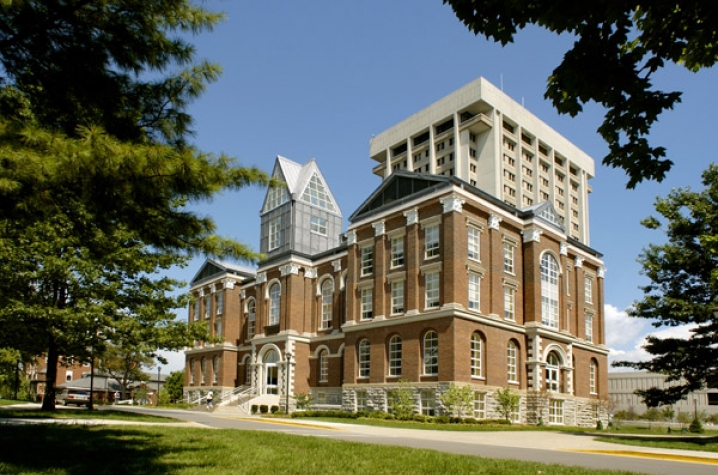 LEXINGTON, Ky. (Nov. 15, 2010) – A strategic and visionary leader. A proven manager. An innovator. Political adeptness. A strong communicator.
Those are the key attributes that members of the UK Board of Trustees enumerated Sunday for the next president of the university. Meeting for four hours in the second session of a presidential search workshop, board members met to discuss the search process to replace President  Lee T. Todd, Jr. as well as some of the challenges and opportunities that will confront the 12th chief executive of Kentucky's flagship, land-grant institution.
"The new president of UK will have big shoes to fill and we have high expectations for what is – and should be – one of the pre-eminent leadership positions in the Commonwealth," said E. Britt Brockman, chairman of the UK Board of Trustees. "Our intention and commitment is to get the best possible person to lead UK during a very challenging and critically important time. That's why this process of getting board members together to think about and discuss the next president is so important."
Board members, meeting at UK's Spindletop Hall, also heard an overview of the search process from Jan Greenwood, the consultant selected on Friday to assist the Presidential Search Committee. Greenwood is a partner in Greenwood/Asher & Associates, a nationally renowned executive search firm. Greenwood also assisted in the presidential search that culminated in the selection of Todd. She recently assisted in searches for the President of Kentucky's Council on Postsecondary Education and Commissioner of the Kentucky School System.
Greenwood stressed to board members that a prevailing trend in presidential searches in recent years is a growing need for confidentiality regarding candidates and the process. More and more, she said, boards are finding it necessary to keep the candidate pool confidential until one finalist is announced and introduced to the campus community.
Candidates whose names are publicly disclosed early in the process are at risk of losing their jobs, large donors to their existing institution and, potentially, state financial support.
As a result, "the most dramatic thing that has changed in searches is the nature of the market," Greenwood said. Universities are increasingly finding that "if they want a solid pool of candidates to stay with them to the end, it  must be confidential."
The need for confidentiality, she said, has made the transition time between when a new president is named and when he or she takes the job even more critical. At the University of Maryland at College Park, Greenwood said, the transition period – what she termed "on-boarding" – was used for extensive interaction with faculty, staff and students, so that when the new president took office, a vision statement and plan were ready.
The more traditional model has been to publicly announce three-to-five finalists and bring them to campus for daylong visits with campus constituencies. Such processes, though, have led to candidates dropping out and severely limiting the options that institutions have, Greenwood said.
Either process – the more public one or the one stressing confidentiality – can work, Greenwood said. But which process is chosen will impact the depth and character of the candidate pool, with a more public process leading to a younger, less experienced pool of candidates.
Greenwood also cautioned board members that the current salary for UK president was well below market rates for large, public research institutions. She urged board members to consider hiring a consultant to do a market salary study and comparison to ensure that the university was ready to put together a competitive compensation package.
Brockman said board members will need to discuss in more detail how the search committee and process will proceed. He indicated that decision, which will be the result of a full board discussion, will be determined, in part, by what members see from the initial pool of candidates and their preferences.
"Our goal is to find a president who will continue our momentum toward being one of the premier public institutions in America as part of our state mandate to be Top 20," Brockman said. "We understand that will require a balance between protecting the confidentiality of candidates who understandably have concerns about the privacy of their families and current positions and the need to have a process that is transparent and allows for input from vested constituencies. It's a challenging balance to maintain, but one we are committed to throughout this process."
Todd announced that he will retire at the end of June, marking 10 years as UK's 11th president.