UK Budget Focuses Resources on Students, Future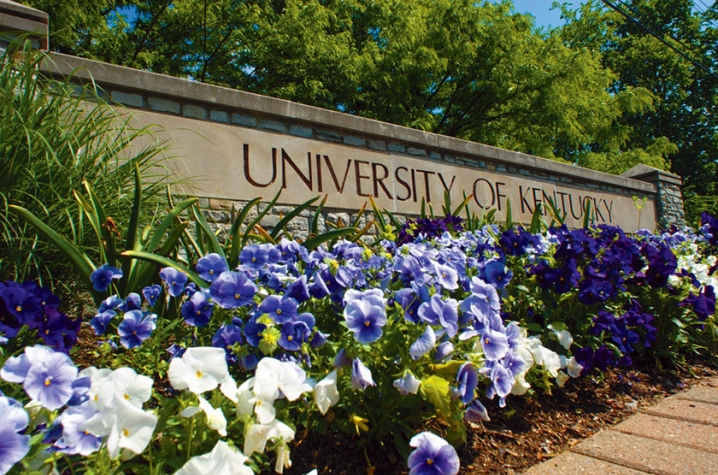 LEXINGTON, Ky. (June 19, 2012) ― University of Kentucky President Eli Capilouto Tuesday said a proposed $2.6 billion budget for the coming year, while difficult, will help ensure that UK long-term is even more of a "student centered, student-first institution."
"Hunkering down and hoping the storm will blow over is not a strategy. It is  avoidance," Capilouto told trustees, who reviewed the proposed budget for the 2012-2013 school year. "We must, in the midst of these challenges, move forward in a measured, responsible way to invest in our students and our people now. If we are to honor the Kentucky Promise that forged our founding nearly 150 years ago, our first priority must be the students we educate, the students we expect to lead this state. That means investing more now ― not later when times are better or more convenient ― in them and the education they receive.
We cannot wait ― or hope ― for the economic climate to change for the better. UK must do what it can to control its own destiny and its future."
Specifically, Capilouto said he has directed plans to be put in place for a two-year budget process to give departments and units the ability to plan for reductions, but also give the institution the time to responsibly prepare for lower tuition increases and larger pay increases to ensure more competitive compensation for faculty and staff.
Highlights of the budget and planning process reviewed by the board Tuesday include:
$10.3 million in the coming year for scholarship cost increases to honor existing commitments to students and to expand scholarship programs such as the Singletary Scholarships.
Growing first-year enrollment in the coming year from 4,139 this year to 4,500 in 2012-2013 and 4,800 the following year.
Planning for tuition increases of only 3 percent for the 2013-2014 school year; this coming year, tuition is increasing 6 percent. No other school in the state has publicly set such a goal.
$15 million to service the debt or pay cash for $200 million for the revitalization of the campus core and $2 million for a deferred maintenance fund over the next two years for UK's aging buildings.
$21 million for a 5 percent merit pool increase for faculty and staff for 2013-2014 fiscal year. In recent years, average faculty salaries at UK have fallen up to 20 percent behind the average pay at the university's benchmarks.
$9.1 million in strategic initiatives over the next two years that reward academic units for increased teaching, returning a percentage of tuition dollars back to those departments.
Those plans are being made in the context of a $20 million cut in state appropriations for 2012-2013. The following year, state support will be flat. Since 2007, UK's state appropriations have been cut about $50 million. Moreover, in the coming year, UK will experience about $23 million in increased costs for a range of items, including utilities and institutional aid.
Tuition increases and enrollment growth will close about half of what was a $43 million budget gap at the start of the university's planning process for the coming year, Capilouto said. The rest of that gap is being managed through program cuts and reductions in the university's workforce.
UK recently announced that 140 filled positions are being eliminated along with another 160 vacant ones. No full-time faculty positions have been impacted as Capilouto directed that, as much as possible, teaching and instruction and direct patient care be protected during the process. The number of full-time instructional faculty  increased 9 percent between 2008 and 2011. That means we have grown in a way that will allow us to handle our challenges and necessary investments in a responsible and measured way.
"We are not immune from the economic forces that have pounded the private sector and universities across the country," Capilouto said. "But we have a choice: we can either react to what is happening around us or we can decide our own fate. I would submit that we should choose the interests of students and their families. We should choose the patients for whose care we are entrusted.
We do that by making a high-quality education more, not less, affordable. We do that by expanding opportunities to more, not fewer, students. We do that by investing in those who teach and support our students and who provide direct care to those who are most vulnerable. That's the choice we can make. With this budget, it's the choice we are making ― to honor the Kentucky Promise, which is as relevant today as it was 150 years ago."
For more information on the budget, click here.
MEDIA CONTACT:  Jay Blanton, (859) 699-0041 or jay.blanton@uky.edu