UK Coming to a Town Near You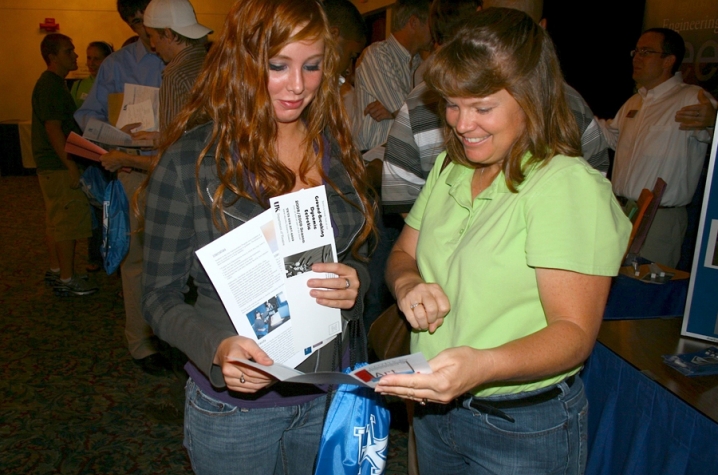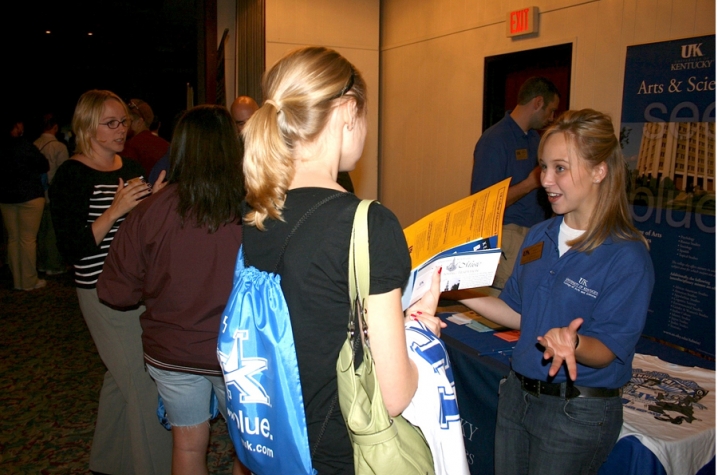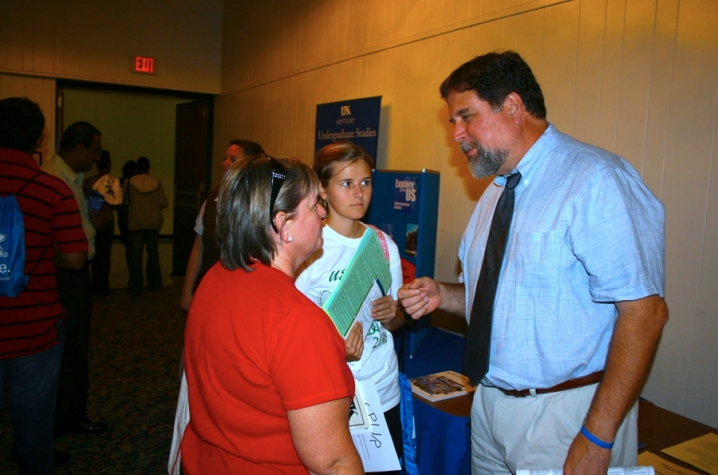 LEXINGTON, Ky. (Sept.1, 2009) -- High school students across the state and region will soon be able to experience the University of Kentucky without even leaving their hometowns.
Faculty and staff from numerous colleges and departments at UK will spend several evenings in September and October offering a taste of campus life to prospective students across Kentucky and even in a few bordering states during upcoming see blue. Preview Nights.
Various areas across UK's campus, including the Office of Undergraduate Admission and University Registrar, will send representatives to set up special events in 15 different communities throughout the state and region as well as in Lexington. 
"The Preview Nights represent the kick-off of the fall 2010 enrollment cycle, and we are pleased to take the University of Kentucky across the state and beyond to our prospective students and families," said Don Witt, assistant provost for enrollment management. "Students and parents should attend to learn about the many opportunities and exciting things happening on the UK campus."
Students attending the community events will be able to visit various booths to learn how the university fits in with their goals and interests for the future.
"The process of selecting a college is an important decision involving admissions, financial aid, scholarships, as well as academic and extracurricular opportunities," said Witt.  "Our goal is for families to be well equipped with the best information possible."
 In addition to talking to UK representatives, families also have the chance to hear from current students about what it is like to actually attend UK.  This year, even more students will have that opportunity, thanks to 4 new out-of-state venues.
"We are excited this year to be hosting see blue. Preview Nights in key out-of-state markets – Cincinnati, Columbus, Indianapolis and Nashville," said Witt.  "These venues represent areas beyond Kentucky where we have been very successful and we want to build on this positive momentum."
Here is the schedule for upcoming see blue. Preview Nights:
-Paducah: 7 p.m. Tuesday, Sept. 1, Luther F. Carson Center, 100 Kentucky Ave.
-Hopkinsville: 7 p.m. Wednesday, Sept. 2, James E. Bruce Convention Center, 303 Conference Center Dr.
-Bowling Green: 7 p.m. Thursday, Sept. 3, Holiday Inn & Sloan Convention Center, 1021 Wilkinson Trace
-Owensboro: 7 p.m. Tuesday, Sept. 8, River Park Center, 101 Daviess St.
-Elizabethtown: 7 p.m. Wednesday, Sept. 9, Pritchard Center, 404 Mulberry St.
-Louisville: 7 p.m. Thursday, Sept. 10, Kentucky Fair & Exposition Center, 837 Phillips Ln.
-Northern Kentucky: 7 p.m. Tuesday, Sept. 15, Northern Kentucky Convention Center, One W. River Center Blvd., Covington
-London: 7 p.m. Wednesday, Sept. 16, London Community Center, 529 S. Main St.
-Maysville: 7 p.m. Tuesday, Sept. 22, Washington Opera House, 116 W. 2nd St.
-Pikeville: 7 p.m. Wednesday, Sept. 23, Eastern Kentucky Exposition Center, 126 Main Street
-Ashland: 7 p.m. Thursday, Sept. 24, Paramount Arts Center, 1300 Winchester Ave.
-Columbus, Ohio: 7 p.m. Tuesday, Sept. 29, Hilton Columbus at Easton, 3900 Chagrin Dr.
-Lexington: 7 p.m. Wednesday, Sept. 30, Bluegrass Ballroom at the Lexington Center and Rupp Arena, 430 W. Vine St.
-Nashville, Tenn.:  7 p.m. Tuesday, Oct. 6, The Factory at Franklin, 230 Franklin Rd., Franklin, Tenn.
-Cincinnati, Ohio.: 7 p.m. Thursday, Oct. 8, Sharonville Convention Center, 11355 Chester Rd.
-Indianapolis, Ind.: 7 p.m. Tuesday, Oct. 13, Scottish Rite Cathedral, 650 N. Meridian St.
For directions, visit www.uky.edu/Admission/collegefair.htm.  For other questions, visit www.applyuk.com or call (859) 257-2000.