UK Expands D.C. Internship Opportunities, Focuses on Experiential Learning, Affordability, Course Completion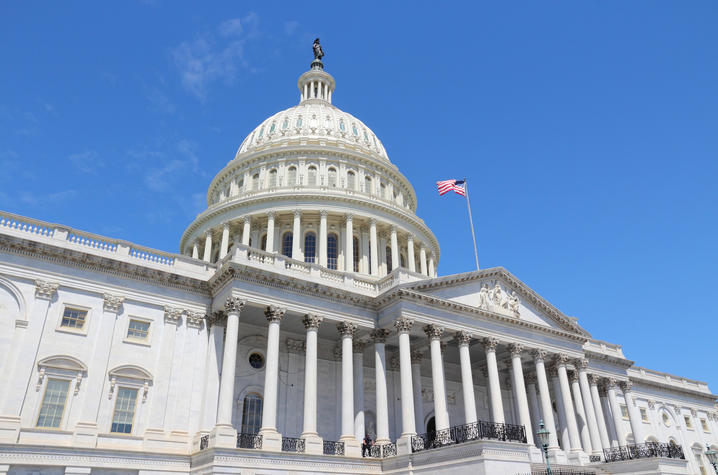 LEXINGTON, Ky. (Oct. 3, 2017) — The University of Kentucky is expanding and enhancing its Washington, D.C. internship program, allowing students to participate during the academic year, utilize their financial aid and remain full-time students enrolled in credit-bearing courses. The new program will launch during the spring 2018 semester. 
The new program is a partnership between the Department of Political Science, the College of Arts and Sciences and the Office of the President, with the shared goal of providing an affordable opportunity for students to intern in the nation's capital without delaying their time to degree. The UK Student Government Association is a key partner in the new program, which is open to students from any major or academic program. The immersive experience aligns academic coursework with hands-on experiential learning for students, a key outcome of the University of Kentucky Strategic Plan.
The new program provides internship opportunities during the spring and fall semesters, as well as the traditional summer term. To facilitate this, students will remain full-time students, enrolled in credit-bearing courses. As a result, students will be able to utilize financial aid and are eligible for additional assistance for tuition and housing.
"One of our primary goals in our approach to this new program was to ensure students remain on track to graduate and have the necessary financial support to participate," said Associate Professor of Political Science and Internship Program Director Tiffany Barnes. "Participants will have rich internship experiences during the academic term and can enroll in courses to meet a full-time course load. As a result, students can utilize earned financial aid and scholarships."
Students selected for this program are expected to work 20-32 hours a week in the office of a member of Kentucky's congressional delegation. Internship responsibilities will vary depending on the needs and opportunities available in individual positions. In the future, the program will grow to include D.C. internship opportunities beyond Capitol Hill.
In addition, a UK-affiliated professor will teach two courses in his/her field of specialty, with a focus on taking advantage of Washington, D.C.'s resources to enhance the coursework. There will also be a comprehensive professional development and networking series, connecting participants with UK alumni and friends in the region.
Another new addition for the internship program is the provision of organized program housing. UK is contracting with the Washington Intern Student Housing (WISH) program to locate students in close proximity to their internship experience. WISH locations are furnished and conveniently Capitol and Metro accessible. All efforts will be made to house UK students together.
"The addition of a housing component will ease the transition into this professional and academic opportunity so students do not have to search for a housing option on their own," Barnes said. "WISH housing is convenient to Capitol Hill, safe, and provides social and professional development programming. Because the university contracts directly with WISH, student financial aid and scholarships can help supplant the cost of housing."
"College experiences that marry academic coursework with hands-on, immersive learning yield the best learning outcomes for students," UK President Eli Capilouto said. "The new program will expose students to the realities of the policy-making process where they can apply their burgeoning academic skillset on the questions debated in the halls of government. The structure of the program ensures all students, regardless of financial means, will have the opportunity to learn, firsthand, while earning credit toward their degree."
The application period is now open, and admission decisions for the program are made on a rolling basis until the program is full or the application deadline (Oct. 18) is reached. The most successful applicants will have a minimum 3.0 GPA and a strong application. Students with GPAs lower than 3.0 are still encouraged to apply.
Student selection will be based on an online application with open-ended questions, a resume and an interview with the selection committee.
Applicants are encouraged to begin applying and planning for spending a semester in the nation's capital. Information about the internship program, academic coursework, professional development opportunities, housing and the application can be found at the program's website. Interested students are encouraged to reach out to the program director, Associate Professor Barnes, with questions.