UK Expands Fellows Levels, Renews Challenge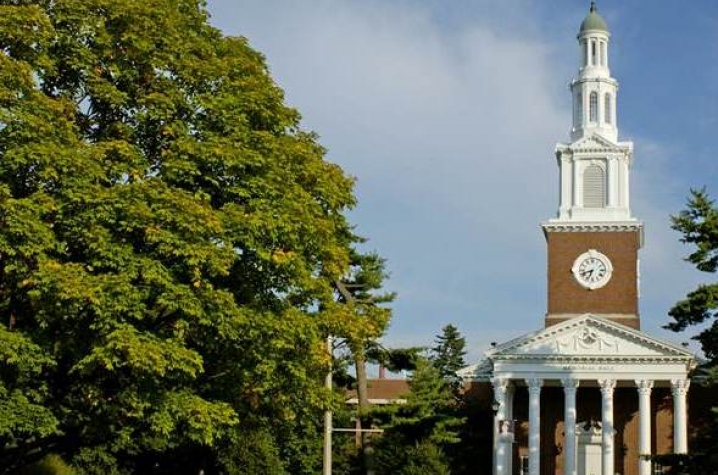 LEXINGTON, Ky. (July 19, 2011) — From its early days as an agricultural and mechanical college, to its prominent place today as one of the nation's leading educational institutions, the University of Kentucky has enhanced the lives of countless individuals within the Commonwealth and beyond.
To achieve its reputation for academic excellence, the university has had to supplement state support with private gifts since its founding nearly 150 years ago.
And with a dramatic decrease in state funding over the past 40 years, private gifts have become more important than ever. In 1970, UK received 55 percent of its budget from state support. In 2010, the support decreased to 12 percent.
It was the private support of Kentuckians that helped to initially build a university in Lexington following the Civil War in 1865, and UK is hoping that the Commonwealth will continue its loyal patronage.
UK created the Fellows Society in 1966 to encourage greater private support for the institution and to recognize donors who were helping the university advance its mission of education, research and service.
The Fellows Society honors alumni, friends, parents, corporations, foundations and organizations that provide generous support for the university, its important programs and its deserving students. The commitment of these special benefactors, from main campus to the medical side and athletics, continues to make the difference between adequacy and excellence.
"The Fellows Society is a time-honored UK tradition several decades old and several thousand members strong," said Mike Richey, UK vice president for development. "The program has enjoyed so much success in recent years that recognition levels are being expanded to accommodate the generosity of our loyal donors."
"We very much appreciate the gifts of our alumni and friends," Richey added, "especially in these times of decreasing state funding and rising educational costs. Now more than ever, private support is a key ingredient to providing the quality educational experience for which the University of Kentucky is known."  
Because of the increasing need for private support, three new levels of recognition — Frank LeRond McVey, Frank G. Dickey and Commonwealth Fellows — have been created. The minimum Fellows recognition level has also been changed to $25,000 over 5 years.
These additions signal a new era in the University's continuing quest to recognize in a meaningful way all who provide generous and enduring support. "The Fellows program recognizes the significant gifts our donors are making to our institution," said Susan Friend Harper, UK's director of donor relations and stewardship. "Fellows membership can be attained either through cumulative outright giving or via a planned gift. We welcome new members to join us in strengthening the University of Kentucky."
While the Fellows Society members receive commemorative pins and plaques, as well as invitations to get-togethers and great opportunities to reconnect with former classmates, the greatest benefit of membership in the Fellows Society is the knowledge that through your generosity, the university will continue its quest for excellence.
"Our responsibility and our commitment to make Kentucky an even better place — a stronger and healthier state — grow each year," says UK President Eli Capilouto. "From finding new treatments for cancer to educating the next generation of leaders and entrepreneurs to launching new technologies and companies that will create jobs and strengthen our economy, the University of Kentucky is truly our Commonwealth's indispensable institution."
For detailed Fellows information, please contact Harper at sfharp0@email.uky.edu or (859) 257–8123.
MEDIA CONTACT:  Erin Ziegler, (859) 257-5365 or erin.holaday@uky.edu