UK First-Year Class Is Most Academically Accomplished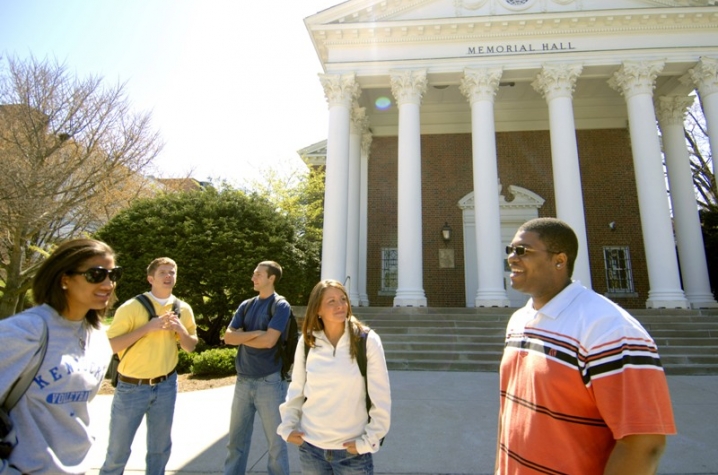 LEXINGTON, Ky. (Sept. 13, 2011) — University of Kentucky President Eli Capilouto today announced that this fall's first-year enrollment comprising 4,140 students represent the most academically accomplished class in this institution's nearly 150-year history.
"By virtually every way enrollment is measured, this fall's first-year class at the University of Kentucky is our most academically prepared and accomplished," Capilouto said in announcing the record-breaking class during Tuesday's meeting of the UK Board of Trustees.
"They are diverse and engaged in meaningful community public service. They are immersed in technology and want to be active participants in the learning process, both inside the classroom and outside of it.
They represent the future of our Commonwealth and country and we are excited that they have chosen UK as the place they want to learn and grow."
Details of this year's class include:
The average ACT score among freshmen is a record-high 25.5, up from 25.2 last year and up nearly 2 points since 2006. The state average is 19.6 and the national average is 21.1.
The average GPA is a 3.63 out of 4.0, up from 3.6 last year and 3.48 in 2006. A quarter of the class had a 4.0 or higher GPA in high school.
Nearly 1,500 students have SAT/ACT composite scores of between 26 and 30 and nearly 450 have composites of between 31 and 36. Nearly 400 Governor Scholars' students are in the class and more than 30 are national merit finalists.
It is an increasingly diverse class with 422 African-American students, up from 418 last year and 294 in 2006. Similarly, UK has 115 Hispanic students enrolled and 55 of international origins, both up from last year's numbers. Hispanic enrollment has doubled since 2006 and UK's international student enrollment among first-year students has more than tripled.
A record number of applications -- 15,153, up about 1,500 from last year and more than 5,000 since 2006.
In all, UK has a record 28,098 students enrolled for fall 2011, up from 28,037 last year. The overall number of African-American, Hispanic and international students also has increased (PowerPoint presentation attached).
"This class represents the best and the brightest that Kentucky has to offer," Capilouto said. "Our top priority is to provide the best learning and living environment for them to grow and flourish intellectually, socially and as civically engaged citizens."
MEDIA CONTACT:  Jay Blanton, (859) 257-6605 or jay.blanton@uky.edu