UK Helps Students Prepare for College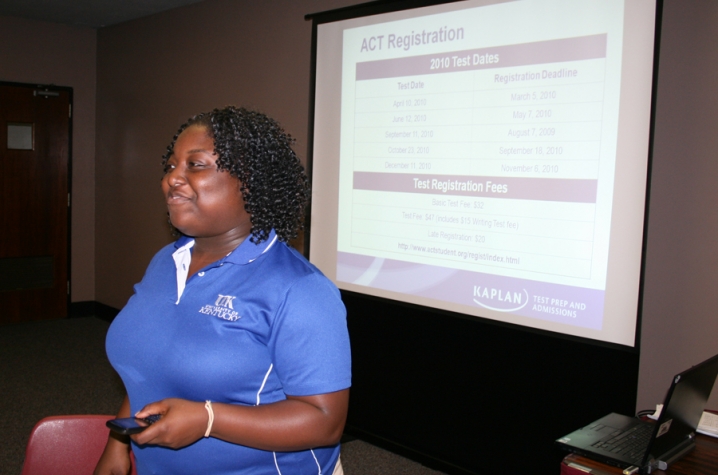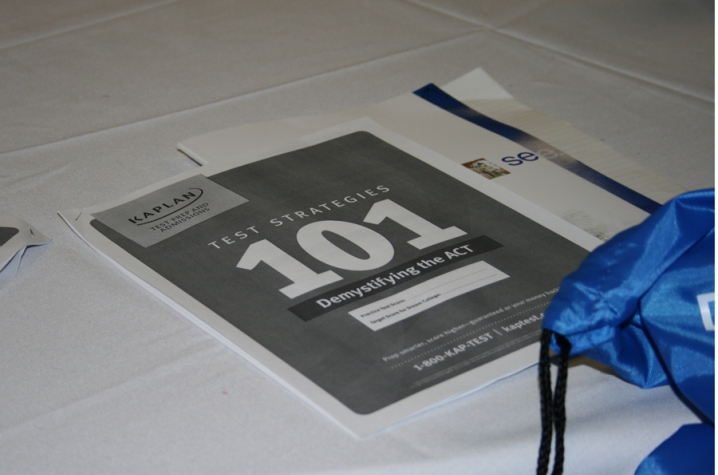 LEXINGTON, Ky. (July 21, 2010) – It's never too early to prepare for college.  That's the message University of Kentucky Admissions staff shared with students from across the state as UK hosted the 2010 College Readiness Workshop last week.
"The Enrollment Management office was very pleased to host the 2010 College Readiness Workshop because our goal is to support all students in regard to test preparation and awareness," said Don Witt, vice provost for enrollment management.
A record 107 students attended this year's workshop held on the UK campus Thursday, July 15.  Nearly one-third of the students identified themselves as potential first-generation college students.  They represented high schools in the Lexington and Louisvile areas, but many also came from Meade, Woodford, Scott, and Oldham counties. 
The soon-to-be 10th-12th graders spent the day learning ACT test-taking techniques , browsing at the college fair displays, and discovering strategies for the college search and admissions processes.  They even had the chance to take a practice ACT test before leaving the UK campus.
"It is crucial that we work with students earlier in the college preparation process," said Witt. "The sooner we start, the more chances we have to work with students so they know what the expectations are for being admitted to college and succeeding once they arrive."
Students were not the only ones learning.  Around 64 parents also attended so they could listen to a panel of UK representatives from the offices of Academic Schoalrships, Student Financial Aid, Housing, the UK Parent Association, and the Center for Academic Resources and Enrichment Services (CARES).
For more information on admissions at UK, visit www.applyuk.com.