UK HR Health and Wellness Receives National Innovation Award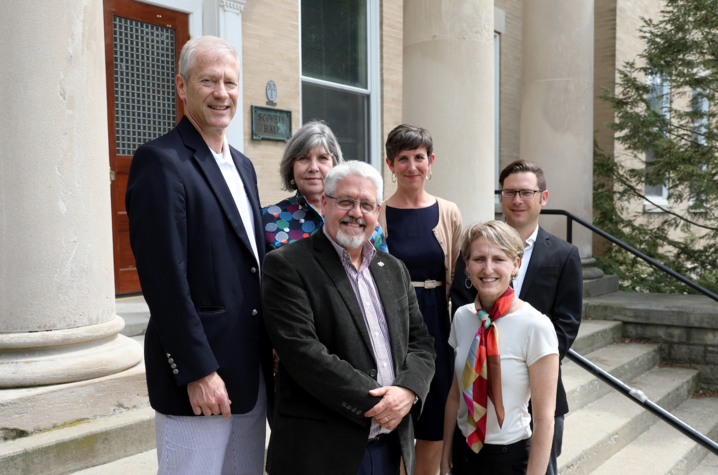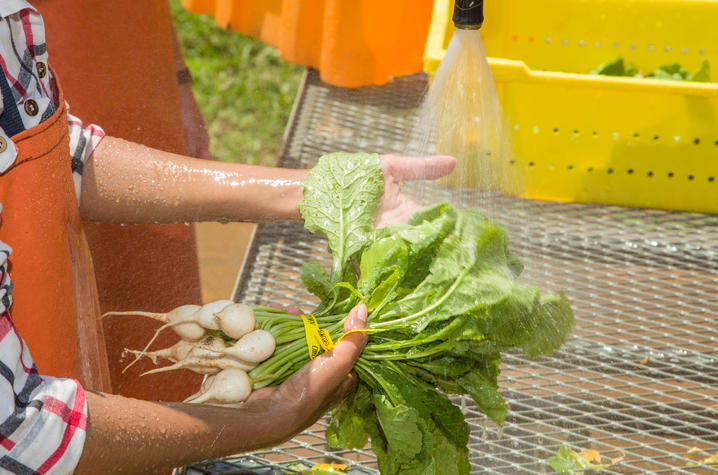 LEXINGTON, Ky. (July 2, 2019) — For reducing University of Kentucky employees' cost of buying organic produce and encouraging healthy eating while supporting local farms, the Community Supported Agriculture (CSA) benefit offered by UK Human Resources' Health and Wellness has received national recognition.
The benefit program received the HR Innovation Award from the College and University Professional Association for Human Resources (CUPA-HR). Additionally, UK will receive a $5,000 contribution to our endowment or a scholarship fund.
The CSA benefit provides participants with a voucher in January for either $200 toward a large share or $100 toward a small share of weekly produce from a participating local organic farm of their choice. While produce is distributed during the May-through-September season, UK dietitian Vanessa Oliver shares recipes and tips — everything from what to do with large quantities of common crops like spinach, to how to use less commonly known produce like green garlic. 
"Guiding people to be more confident in the kitchen is honestly one of the best parts of my job," Oliver said. "When I hear someone has expectations they can't cook with a certain vegetable or won't like it, I love seeing their expression when they try a recipe that overcomes those expectations." 
Participants in recent years were selected by lottery because interest increased. Reaching 470 participants in 2019, the CSA voucher began as a pilot with fewer than 100 participants in 2016. It started as a research study in collaboration with the College of Agriculture, Food and Environment's Department of Agricultural Economics.
"When Tim Woods, extension faculty with the Department of Agricultural Economics, approached me with this idea a few years back, it felt like a win-win," said Jody Ensman, human resources manager of health and wellness. "Not only could we potentially improve health by increased consumption of organic fruits and vegetables, we could do this by supporting the local organic farming community too."
Research studies show the CSA benefit is making a positive impact. 
Participants increased their vegetable consumption by nearly two servings per day and averaged more than 0.5 fewer non-wellness/preventive visits per year to doctors' offices or health clinics. Those who considered themselves in a lower health condition saw the largest improvements with statistically significant medical savings. Initial estimates show every dollar UK spent on the CSA benefit resulted in savings of $2.47 in medical expenditures.
"We also hear from employees an immense appreciation of our innovative CSA benefit," said Kim Wilson, vice president and chief human resources officer. "It's because of our partnership with employees who choose to participate, researchers across campus and our five participating Central Kentucky farms, that UK is honored to receive this award for such a novel health and wellness benefit."
To learn more about CSA, click here.