UK Lends a Hand, Learns From Quake in China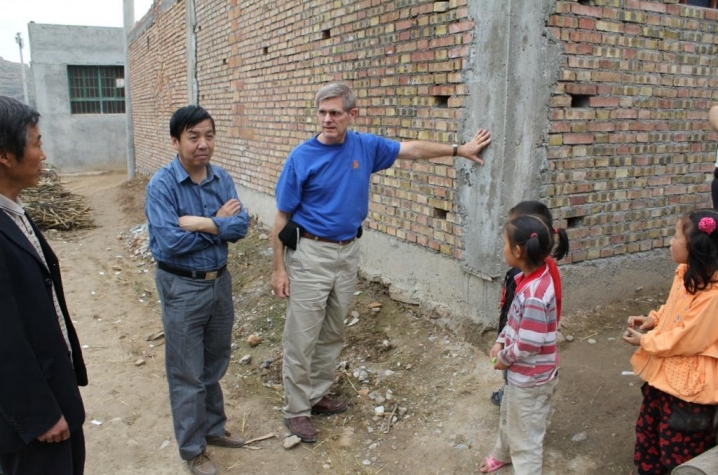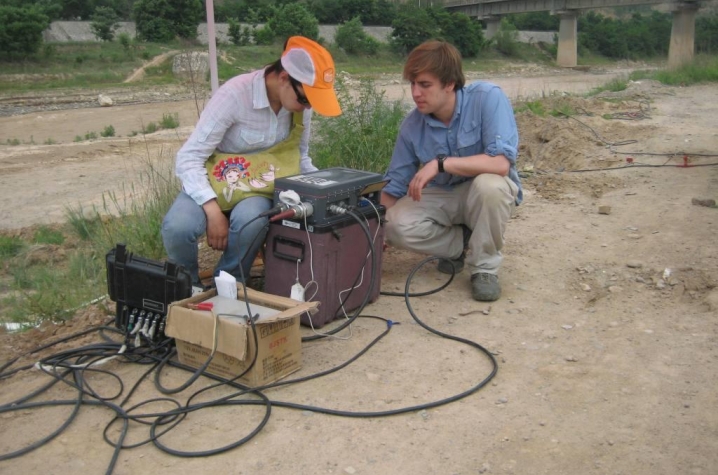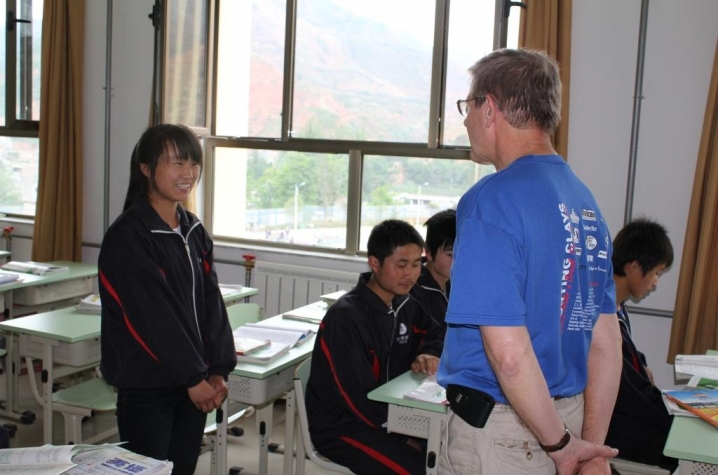 LEXINGTON, Ky. (July 21, 2010) — University of Kentucky researchers are helping to rebuild parts of China after May 2008's Great Wenchuan Earthquake, while also gaining a greater understanding of the seismic dangers of the Commonwealth.
The six-year, ongoing exchange of expert, earthquake information between UK and the Lanzhou Institute of Seismology in China was crucial to improving structural seismic resistance after an earthquake that killed more than 70,000 people.
In June, a delegation from the UK-based Kentucky Geological Survey, as well as the Department of Earth and Environmental Sciences in UK's College of Arts and Sciences, traveled to Gansu Province in northwestern China to provide technical reconstruction support in parts of the province affected by the 8.0 magnitude quake.
"We're proud to have such an established partnership with the Lanzhou Institute and pleased that our delegation was able to offer its expertise in earthquake preparedness as well as bring home the knowledge it gained," said Mark Kornbluh, dean of UK's College of Arts and Sciences.
The delegation included KGS director and state geologist Jim Cobb, KGS geologic hazards section head Zhenming Wang, geology professor Ed Woolery and UK graduate student David Butler of Baton Rouge, La., who is developing his thesis on seismic hazard assessment.
"It is certainly gratifying to know that our exchange with our Chinese counterparts has brought improved earthquake resistance to areas which were so badly damaged by the 2008 disaster," Cobb said. "We, too, are learning from the unfortunate experiences of the region affected by the Wenchuan earthquake, because they help us to both understand the earthquake threat in our region of the U.S. and to prepare appropriately for possible damages from quakes here."
The UK group visited remote areas where homes, schools and other buildings were being rebuilt following the earthquake. Members also gave lectures on earthquake science and mitigation policy at the Lanzhou Institute and the Institute of Crustal Dynamics in Beijing during the trip.
"The reconstruction after the Wenchuan earthquake in southeast Gansu demonstrates the important role of earthquake science in formulating mitigation policy," Wang said. "But translation of earthquake science into mitigation policies and practices is complicated and challenging wherever it happens."
"As an educator, it is very satisfying to be able to demonstrate the universal nature of scientific inquiry," added Woolery. "The scientific method is the same regardless of differences in culture, geography or form of government. In addition, historical earthquake records in the central U.S. go back less than 200 years, whereas the Chinese historical records cover nearly 2,000 years. Our understanding of seismic hazards in the central U.S. has benefitted from a closer analysis of the all-important time dimension that the long Chinese record uniquely provides."
Butler had no idea that his studies at UK would take him to the other side of the world. His thesis work in China has included estimating earthquake site-effects for the Tianshui urban area in Gansu Province.
"This has been an experience of a lifetime," Butler said. "My work in China has not only provided an excellent database from which to construct my thesis, but has also given me a special opportunity to interact with Chinese graduate students in both a technical and cultural setting."