UK Named Top School for LGBTQ* Students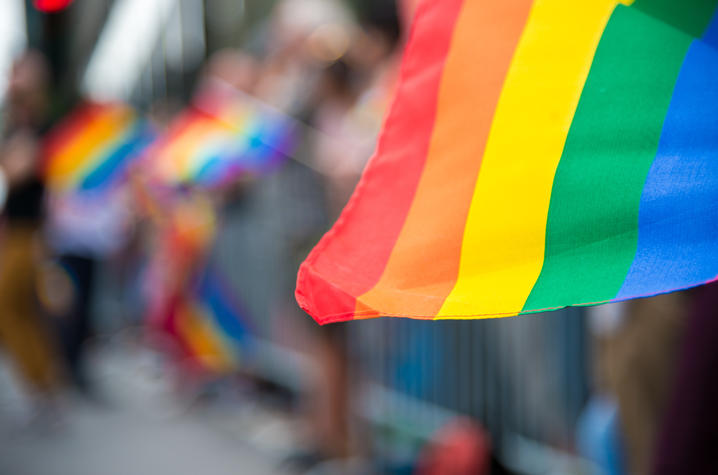 LEXINGTON, Ky. (March 8, 2018) —  The University of Kentucky recently ranked among the top 25 campuses in the nation for LGBTQ* inclusion and safety.
UK received five out of five stars for overall campus climate from Campus Pride Index, a national benchmarking tool for colleges and universities which self-assesses LGBTQ*-friendly policies, programs and practices, conducted by and for LGBTQ* experts in the field of higher education. The index includes more than 235 colleges and universities.
The rating places UK as the only campus in the Southeastern Conference to receive five out of five stars. Additionally, UK and the University of Louisville are the only two schools in Kentucky to receive the five out of five star rating.
"We are incredibly proud of our five-star rating and very aware of the host of campus partners and student leaders who contributed to us receiving this distinction by putting diversity and inclusivity as a major focus in all that they do each day," said UK Director of LGBTQ* Resources Lance Poston.
The index tool includes 50+ self-assessment questions, which correspond to eight different LGBTQ*-friendly factors: policy inclusion; support and institutional commitment; academic life; student life; housing; campus safety; counseling and health; and recruitment and retention efforts. Each school listed receives an overall LGBTQ*-friendly score based on a five-star model, as well as breakdowns based on sexual orientation, gender identity/expression and the eight LGBTQ*-friendly factors.
"This is a moment to celebrate the work we continue to do to make sure that anyone who engages with our campus can do so as their authentic selves and find a true sense of belonging," Poston said. "It sends a strong signal to prospective students and employees that UK is a place that values everyone and the unique contributions they make to our special place."
View UK's Campus Pride Index report card here.
For more information about the UK Office of LGBTQ* Resources, visit www.uky.edu/lgbtq/.