UK Recognized as a Diversity Champion by INSIGHT Into Diversity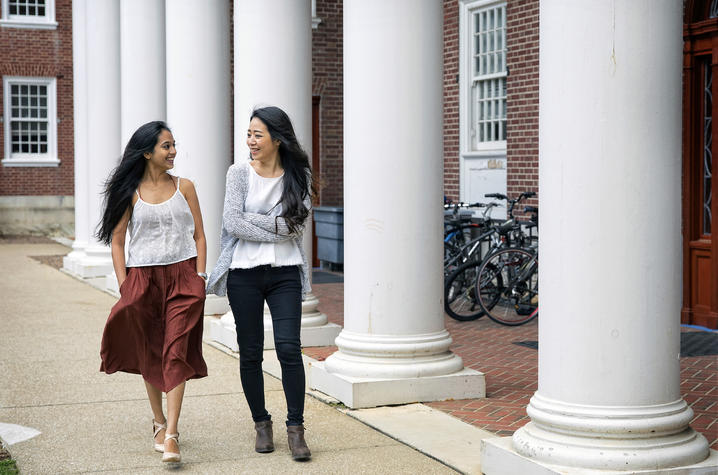 LEXINGTON, Ky. (Sept. 20, 2017) — INSIGHT Into Diversity magazine has recognized the University of Kentucky as one of 15 Diversity Champion colleges and universities in the nation. Diversity Champions exemplify an unyielding commitment to diversity and inclusion throughout their campus communities, across academic programs and at the highest administrative levels.
"UK is a visionary leader among campus communities striving for diversity and inclusion," said Lenore Pearlstein, publisher of INSIGHT Into Diversity. "As a Diversity Champion school, UK exceeds everyday expectations, often eclipsing even its own goals, and develops successful strategies that serve as models of excellence for other higher education institutions."
Fifteen colleges and universities across the nation have received the Diversity Champion designation. Selected institutions ranked in the top tier of the Higher Education Excellence in Diversity (HEED) Award recipients. The HEED Award is presented annually by INSIGHT Into Diversity to recognize colleges and universities that are dedicated to creating a diverse and inclusive campus environment.
"It is an honor to be chosen by INSIGHT Into Diversity as a Diversity Champion. Receiving this award is a testament to the hard work and commitment to inclusive excellence by our entire campus community, including students, faculty and staff.  We all work diligently to ensure engagement and promote a sense of belonging for all our constituents. When everyone contributes, everyone benefits," said Sonja Feist-Price, vice president for Institutional Diversity.
The 2017 INSIGHT Into Diversity Diversity Champion institutions include:
Columbia University (New York)
Florida State University
James Madison University
Kennesaw State University
Kent State University
Metropolitan State University of Denver
Oklahoma State University
Rochester Institute of Technology
University of Cincinnati
University of Indiana, Bloomington
University of Kentucky
University of North Florida
University of Oklahoma
University of Virginia
Virginia Tech (Virginia Polytechnic Institute and State University)
About INSIGHT Into Diversity
INSIGHT Into Diversity magazine is the largest and oldest diversity and inclusion publication in higher education today and is known for its annual INSIGHT Into Diversity Higher Education Excellence in Diversity (HEED) Award, the only award that recognizes colleges and universities for outstanding diversity and inclusion efforts across their campuses. INSIGHT Into Diversity magazine presents timely, thought-provoking news and feature stories on matters of diversity and inclusion in higher education and beyond. Articles include interviews with innovators and experts, as well as explorations of best practices and profiles of exemplary programs. Current, archived and digital issues of INSIGHT Into Diversity magazine are available online at www.insightintodiversity.com.