UK Shares in 2011 Chinese New Year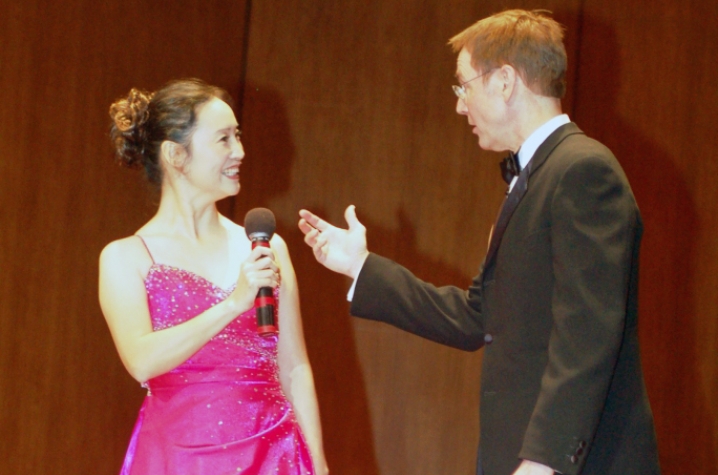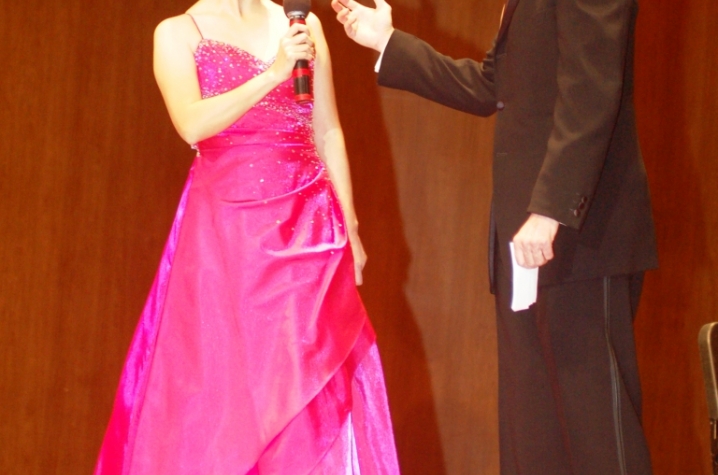 LEXINGTON, Ky. (Jan. 26, 2011) — Martial arts, magic and comic monologues will bring in the most important of Chinese holidays as Lexington Mayor Jim Gray and renowned Chinese dance artist Cheryl Pan, along with the Kentucky Chinese American Association (KYCAA) and the Confucius Institute at the University of Kentucky (UKCI), host the 2011 Chinese New Year Celebration Saturday, Jan. 29, at the Lexington Opera House. 
 
"This is the largest Chinese cultural event in Kentucky, and everyone has a great time," said KYCAA President Changzheng Wang, who is also an adjunct faculty member in the College of Agriculture at UK. "It's very satisfying to see people from the community, students and people from all types if backgrounds gather together to celebrate. This is also a good example of a partnership between the University of Kentucky and the Chinese American community."
 
The international celebration begins at 4:30 p.m. Saturday, with a holiday market of Chinese festival foods, crafts, shadow puppets, traditional costumes, calligraphy, face painting and other cultural displays and family activities. 
 
From 7 to 9p.m., the festival takes to the stage with Chinese dances, songs, Beijing opera, martial arts, lion dance, magic, Chinese comic monologues and music by the Stirfry band.
"UK is a major part of the event, through the participation of its faculty, staff and students; the Chinese Student and Scholar Association; and now the Confucius Institute," said Wang.
The UK Confucius Institute began participating with the KYCAA during last year's Moon Festival. For this year's Chinese New Year Celebration, UKCI has brought in the breathtaking Shaolin Kungfu martial arts, contributed to the Modern Peking Opera and organized the majority of the pre-show market, where people can try their hands with puppet making (the UKCI is working with the Department of Theatre at UK) and door colophon writing (poems in calligraphy that will be written on thin ling paper to hang on both sides of the door for the celebration).
According to UK Confucius Institute Director Huajing Maske, two $100 scholarships to the UKCI will also be raffled during the evening.

"This Chinese New year's celebration will not only bring a stage of great performance and entertainment that features Chinese culture to the Lexington community and beyond, but most importantly, it brings together the American Chinese community, the local residents and the UK community," said Maske. "Together we embrace the coming Chinese Year of Rabbit, and together we celebrate cultural diversity. The UK Confucius Institute is proud to be contributing to this."
Pan has been a key person in the celebration and has helped contribute to its expansion as well, according to Wang. "Our community is fortunate to have her. She has contributed so much of her artistic talent, hard work and hundreds of costumes to serve the community," he said.
 
As the artistic director of the KYCAA, Pan has choreographed, directed and hosted the Chinese New Year celebration in Lexington for several years, including the sold-out Lexington Opera House performance in 2010.
 
Affectionately called, "Woman of 1,000 Dances," Pan is famous throughout Kentucky for her Chinese dance expertise. She has been invited to perform at the Performing Arts Exchange, the Kentucky Folk Life Festival, the World Music and Dance Festival, the Kite Festival, the Governor's Derby Breakfast, Bowling Green International Festival and many events organized by schools, colleges and corporations
 
Pan will be invited to the chamber of the Kentucky Senate on Feb. 3 and will be honored with a legislative citation for her expertise in Chinese dances, her dedication in promoting Chinese dance and culture and community harmony in Kentucky and her leadership in directing and hosting large scale Chinese cultural events such as the Chinese New Year celebration.
 
The KYCAA focuses on promoting community harmony between people of all backgrounds, according to Wang, who has seen local interest in Chinese culture and language continue to grow throughout Central Kentucky.
 
Gray has participated in the Chinese New Year celebration in previous years, including last year's, which concluded with over 400 people on the waiting list for tickets. "We are very glad that Mayor Gray will be celebrating with our community," said Wang.
In addition to KYCAA, this year's Chinese New Year Celebration is co-sponsored by the UK Confucius Institute and supported partially by a grant from LexArts. UK's Chinese Student and Scholar Association, the Lexington Opera House Fund, Lexmark International, OCA-KY and several local businesses have also provided support.
 
Tickets range from $5 to $50. For more information or to reserve tickets, please e-mail kycaa2@gmail.com or call (859) 233-3536.