UK Social Work Awarded $1 Million in Federal Dollars to Combat Opioid Crisis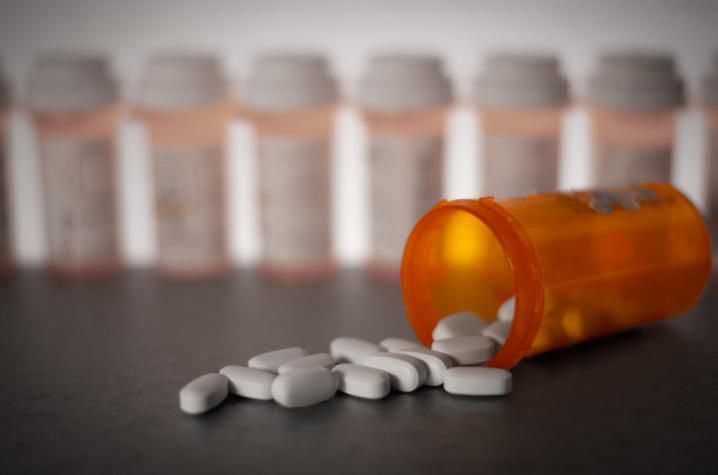 LEXINGTON, Ky. (Aug. 27, 2019) — The College of Social Work (CoSW) at the University of Kentucky has received a federal grant aimed at combating the nation's opioid epidemic.
In the latest round of funding, the U.S. Department of Health and Human Services (HHS) through the Health Resources and Services Administration (HRSA) awarded nearly $400 million to establish and expand access to substance use disorder and mental health services.
More specifically, the CoSW will receive $1.3 million from the Opioid Workforce Expansion Program. The three-year grant will support a project titled, "Building Substance Use Disorder Workforce Capacity in the Appalachia Region."
"With our evidence-based strategy, HHS is working to support local communities in fighting back against substance abuse, and our united efforts are yielding results," Alex Azar, with the U.S. Department of Health and Human Services, said. "Together, we can end our country's opioid crisis and lay a foundation for a healthier country where every American can access the mental healthcare they need."
As a predominately rural region, Appalachia has been hit particularly hard by the opioid crisis. The CoSW project has a profoundly important goal — to provide the necessary training to address the behavioral health needs in those underserved communities.
"More than two-thirds of Kentucky's counties are officially designated health professional shortage areas. Access to mental health professionals — including those trained in SUD prevention, intervention and recovery — is extremely limited," Kalea Benner, associate dean for Academic and Student Affairs and principal investigator of the project, explained. "The grant provides support for specialized training, skills development and professional support for students who will eventually help address these shortages."  
The project, which is designed build workforce capacity, will be a collaborative effort with the College of Education. Students from social work and counseling psychology will be integrated in care settings to receive specialized training and experience with SUD/OUD treatments.
"My more specific role is to develop a telehealth service delivery platform in collaboration with treatment centers that serve rural populations," Jeff Reese, professor in the Department of Counseling, School and Educational Psychology, explained. "This will include students receiving instruction and gaining experience using telehealth technologies for service delivery."
The statistics are staggering — more than 2 million Americans are battling opioid addiction, and Kentucky is currently ranked fifth in the United States for opioid overdose deaths. Not only are these figures likely underestimated, they also fail to capture the full extent of the damage of the epidemic.
Those battling addiction require specialized treatment, which often includes counseling. As the nation is grasping to help people achieve long-term sobriety, mental health professionals are taking on increased importance.
"The opioid crisis has ravaged Kentucky families. And, there is great need for more mental and social service professionals to help deal with the consequences of this crisis." Jay Miller, dean of the College of Social Work, said. "This grant will allow the College of Social Work to continue to prepare practitioners to deal specifically with individuals, families and broader systems impacted by this crisis."  
The CoSW understands — preparing the next generation of mental health professionals is imperative for the Commonwealth and beyond.
"For the foreseeable future, the need for mental health practitioners in a host of arenas will continue to grow," Miller said. "Like the university, the College of Social Work stands ready to ensure that these practitioners are able to meet the contemporary challenges and complex practice realities facing Kentucky and the nation."