UK, UofL Design Studio Celebrates 10 Years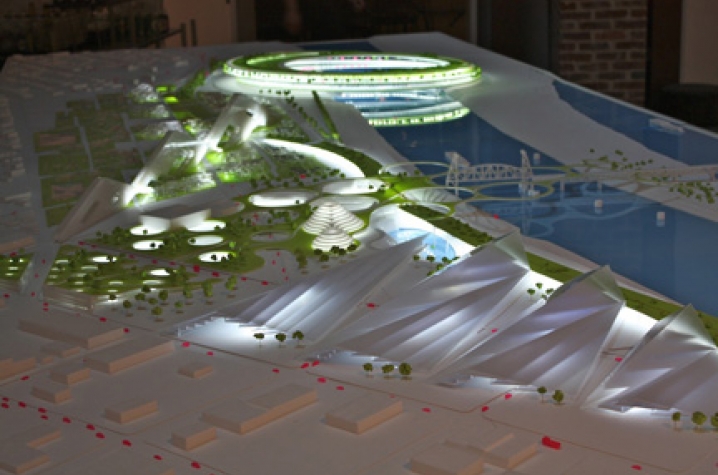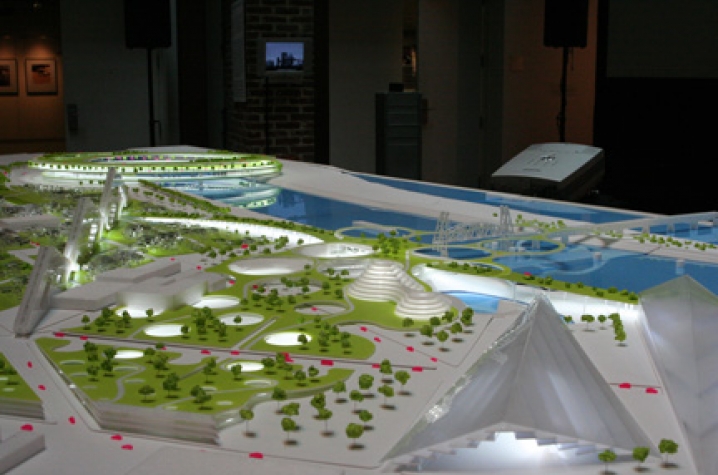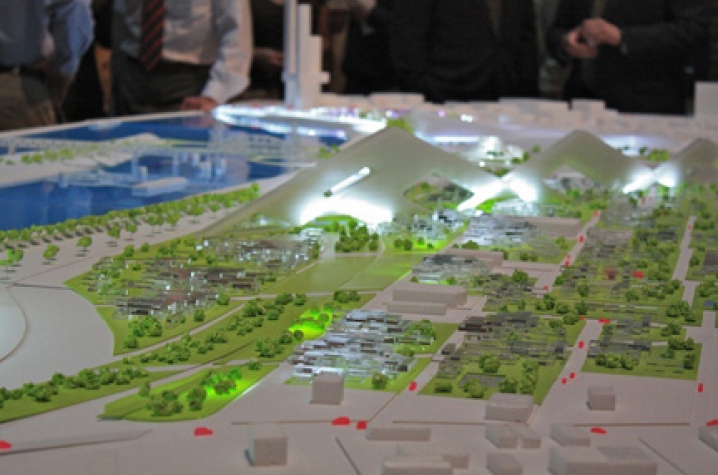 LEXINGTON, Ky. (Aug. 25, 2009) − The Urban Design Studio (UDS), a studio dedicated to developing, documenting and disseminating knowledge of urban design issues in Louisville and the Commonwealth, will celebrate its 10 year anniversary with a reception scheduled for 6 p.m. Friday, Aug. 28, at the facility located at 507 S. Third St., in Louisville, Ky. The reception is free and open to the public.
Founded in 2000, UDS emerged from a series of conversations about bringing together Kentucky's two Research I universities, Louisville's metropolitan government, local practitioners, and everyday citizens to study and discuss issues in community development. As a collaborative venture between UK College of Design and UofL Department of Urban and Public Affairs, UDS serves as a classroom, meeting point, resource facility and exhibition space.
The 10 year anniversary reception not only celebrates previous work from UDS, but also features new work by UK College of Design students. On display will be work from the students of the Brown Forman Urban Design Studio 2008-2009, which developed design proposals for the Shippingport area of Louisville, and "Performa," an exhibition of work by graduate students in a course led by lecturer Mike McKay.
This past academic year, students participating in the UK College of Design Brown Forman Urban Design Studio conducted a year-long research and design study of the Shippingport area in Louisville, known to locals as Portland. The area, located just west of downtown Louisville, has significant waterfront and extensive infrastructure and enormous potential for future development, but development has been limited here because the entire area is cut off from the rest of the city by the freeway.
In fall 2008, students analyzed and made strategic design proposals for Shippingport that were intended to stimulate economic development and bring much-needed jobs. Proposals included developing a complex of business incubators and needed vocational schools, including a culinary school with a restaurant; developing a centralized hospitality complex served by light rail that would tie together the many entertainment "events" hosted by the city; creating a network of pocket parks that connect to the existing Olmstead Park system; and developing a new "green" Ford Motor Company Campus where a new line of hybrid and electric products would be designed, developed and built. The fall semester research studio was led by Gary Bates, Brown Forman Visiting Chair in Urban Design and principal of Space Group Architects in Oslo.
This past spring, students developed these proposals further into design projects. The spring studio was led by Julien de Smedt, Brown Forman Visiting Chair in Urban Design and principal of JDS Architects in Copenhagen. Jason Scroggin, an assistant professor in the UK School of Architecture, joined the Brown Forman Visiting Chairs in leading the fall and spring studios.
"Performa," a work designed and built by graduate students in McKay's graduate elective course, will also be displayed at UDS. Students employed digital design and fabrication techniques in their design of an elegant structural system capable of adapting to a variety of conditions.
UDS professors and practitioners cultivate various research endeavors throughout the year and periodically join forces on special issues. The studio frequently holds planning and design charrettes and discussion forums that help increase the level of public involvement. In addition, UDS conducts research and spatial analysis, develops conceptual site plans, massing models and other analytical tools related to urban design, and produces graphics, maps and reports. Reaching out to broader audiences, the UDS also serves as a gallery space for exhibits of art, design and urban planning-related works.
For more information, visit the Urban Design Studio online at http://udstudio.org/.