UK Women & Philanthropy Network Awards $227,250 to 6 UK Academic Initiatives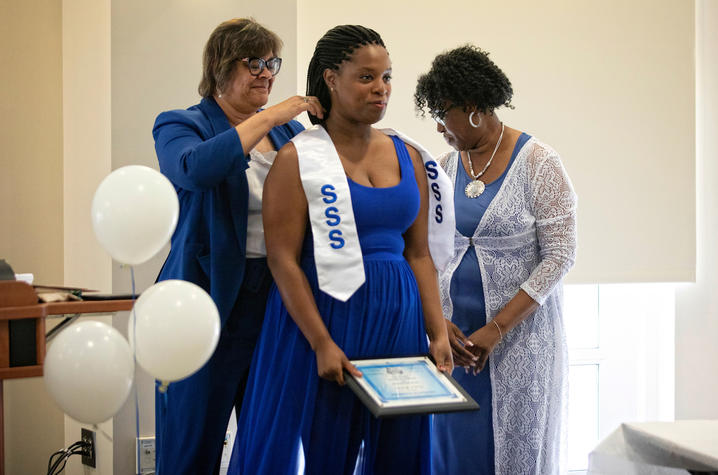 LEXINGTON, Ky. (March 10, 2020) — The Women & Philanthropy Network at the University of Kentucky recently awarded $227,250 to six academic initiatives at UK. This brings their lifetime grants to more than $2.2 million.
The Women & Philanthropy Network at UK was formed in 2007 to motivate and foster women as leaders, donors and advocates for UK. This group of women created a new culture of service and philanthropy through their gifts of time, talent and resources.
Individuals contribute $1,000 annually (or $500 for women under age 40), then pool that money to award grants that further research, provide scholarships, fund creative programs and train future leaders. Colleges and programs are invited to submit proposals and members vote on which proposals to fund. 
"The selection process for the UK Women & Philanthropy Network academic grants is rigorous and competitive," said Lisa Atkinson, executive director of Philanthropic Engagement with UK Philanthropy. "Each proposal is thoroughly reviewed by the membership and evaluated on its merits of supporting the academic mission of the university, creativity and innovation, and demonstrating measurable student academic outcomes. We commend each award winner and thank all who submitted a proposal. They were all excellent."
Grant funds were awarded to support the following proposals:
Student Support Services — First-Generation Students: Meeting Their Basic Needs, $49,305
Center for Service-Learning and Civic Engagement and UK Appalachian Center — AppalachiaCorps Internship Program, $39,000
College of Nursing  — hCATS to the BARN for Student Mental Health and Wellness, $28,425
College of Education — Helping Families through Graduate Student Services in Applied Behavior Analysis, $50,000
College of Engineering — Engineering Smart Start (ESS) Program: A Summer Program to Prepare Our Students for Math, $50,000
College of Pharmacy — Student-Driven Campus Outreach Activities to Prevent Cervical Cancer through HPV Vaccination, $10,000
For more information concerning the University of Kentucky Women & Philanthropy Network, please contact Atkinson at UK Philanthropy, William B. Sturgill Building, Lexington, KY 40506-0015; or email lisa.atkinson@uky.edu.
To follow the work and activities of the network on Facebook, go to www.facebook.com/UKWomenandPhilanthropy/.
Kentucky Can: The 21st Century Campaign is a comprehensive campaign focused on increasing opportunities for student success, funding innovative research, improving health care, strengthening our alumni network, and supporting our athletic programs. For more information about Kentucky Can, visit kentuckycan.uky.edu.