Upcoming Crosswalk Construction to Impact Traffic, Bus Service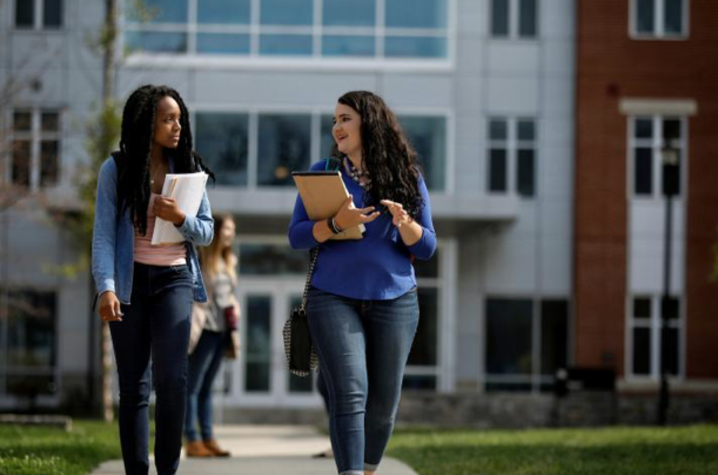 LEXINGTON, Ky. (July 5, 2019) — Construction to install raised crosswalks on Woodland and Hilltop avenues on the University of Kentucky campus will result in a temporary impact to southbound traffic and bus service in that vicinity. Construction is scheduled to begin Monday, July 8, and continue through Friday, Aug. 2, weather permitting.
During construction, Woodland and Hilltop avenues will be closed to southbound traffic from the intersection at Sports Center Drive to the intersection at University Drive. Southbound traffic will be detoured onto Sports Center Drive. Click here to see the traffic impact map. 
Northbound travel will not be impacted. 
This temporary closure will facilitate construction of two raised crosswalks, one on Woodland Avenue between Chellgren Hall and Woodland Glen II and the other on Hilltop Avenue between The 90 and Lewis Hall. Funded through a partnership between UK Transportation Services, Facilities Management and the university's Pedestrian Advisory Committee, these crosswalks will be similar to the raised crosswalk on University Drive between Lewis and Johnson halls.
Individuals who park in the Rose Street Garage (PS #2) will be able to access the garage only from University Drive by turning left onto Hilltop Avenue. Exiting traffic will remain unchanged; vehicles will be able to either turn right onto University Drive or continue straight on Hilltop Avenue as normal.
The campus Blue Route (Lextran Route 14) will also be impacted during this project. The Blue Route will be rerouted via Sports Center Drive and will rejoin its regular route on University Drive south of Cooper Drive. Bus stops at Woodland Avenue, William T. Young Library, Huguelet Drive and Hospital Drive will be temporarily closed. Temporary bus stops will be established on Sports Center Drive adjacent to Woodland Glen II and near the Complex Drive intersection. Click here to see the campus bus impact map. 
The campus White Route and associated bus stops will not be affected.
"We're excited about the safety features these crosswalks offer for pedestrians," said Lance Broeking, director of UK Transportation Services. "With the amount of student housing and vehicles traveling through this area, these new crosswalks are designed to slow vehicular traffic, increase visibility of pedestrians and support the university's efforts toward promoting a pedestrian friendly campus."