UPK Author Helps Earn Cushing Medal of Honor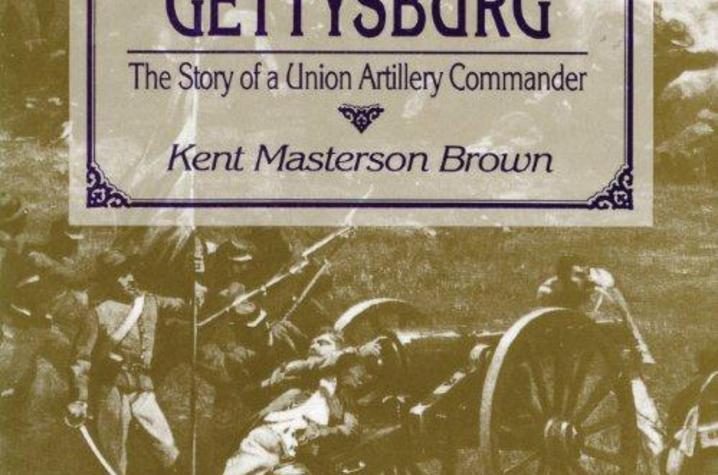 LEXINGTON, Ky. (July 8, 2010) − The subject of a University Press of Kentucky (UPK) biography has earned the Medal of Honor 147 years after his death in the Battle of Gettysburg in July 1863. First Lt. Alonzo Hereford Cushing, commander of Battery A, 4th United States Artillery, has been named a recipient of the Medal of Honor, the highest military decoration awarded by the United States, for his heroic services at Gettysburg on July 3, 1863.
 
A recent UPK biography "Cushing of Gettysburg: The Story of a Union Artillery Commander," by Lexington attorney Kent Masterson Brown, offers an expansive view of the life and career of the Civil War officer. Brown, author of "Retreat From Gettysburg: Lee, Logistics, and the Pennsylvania Campaign" and creator of the magazine The Civil War, incorporates vivid descriptions of the fury of battle and the exhaustion of forced marches endured by Cushing and his men seldom matched in Civil War literature.
 
Cushing commanded his artillery battery as it broke "Pickett's Charge" at Gettysburg. Already suffering two serious wounds, the 22-year-old lieutenant was killed instantly by a gunshot wound to the face just before the massive Confederate attack reached its high water mark. By then, Cushing's battery had lost virtually all of its limbers and caissons and all but two of its guns as a result of enemy artillery fire. Thirty-nine of its battery horses were killed and more than half its officers and men had fallen.
 
Residents in Cushing's hometown of Delafield, Wis.; Governor Jim Doyle of Wisconsin; and many Facebook fans pushed for the recognition of Cushing. In 2003, Sen. Russell D. Feingold endorsed Cushing's nomination, after confirming the accounts of his heroic service at the Battle of Gettysburg with Brown. In March of this year, Secretary of the Army John M. McHugh confirmed the Army's award of the medal to Cushing.
Cushing's Medal of Honor for heroism at Gettysburg will be posthumously presented at commemorative exercises to be held later this year.
Brown is teaming up with UPK again to edit the memoirs of Confederate soldier Lt. John Marion Porter. Porter, of Butler County, Ky., served as a member of the 9th Kentucky Cavalry under John Hunt Morgan. Concerned his story would be lost, Porter wrote his memoirs in 1872. This document details his experiences throughout the war, including scouting behind enemy lines, sabotaging a Union train, being captured and held as a prisoner of war, and searching for an army to rejoin following his release. Brown encountered Porter's memoirs through a descendent, and has spent several years preparing the manuscript for publication. The memoir of the Confederate veteran is scheduled for release in the spring of 2011.
Offices for the administrative, editorial, production and marketing departments of UPK are found at the University of Kentucky, which provides financial support toward the operating expenses of the publishing operation.