Volunteers Needed for Big Blue Move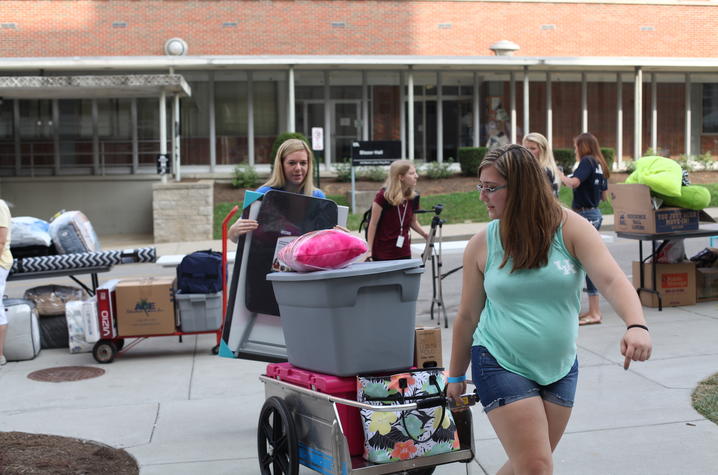 LEXINGTON, Ky. (July 12, 2017) — Volunteers are needed to help with Big Blue Move-In 2017, a series of three days when University of Kentucky students move into on-campus residence halls.
Volunteers are needed to give students and families a warm welcome by helping unload their belongings and directing them through the move-in experience on north, central and south campus. Any individual or group interested in being part of this wonderful opportunity to make a great first impression for students and their families may register as a volunteer on the online form. 
For most of the nearly 7,200 students moving in, this will be their first time away from home and their first college experience. UK's primary goal is student success and move-in is an opportunity for faculty, staff and volunteers to help make an impact. A simple smile and "Welcome to UK!" can set the tone for a student's entire academic year.
Campus offices and departments may choose to sign up as a group or individuals can volunteer separately.  
This year's move-in is scheduled over three days. Students participating in sorority recruitment, Wildcat Marching Band members, Bluegrass Community and Technical College (BCTC), FastTrack, STEMCats and International Student Organization students will move into the residence halls Saturday, Aug. 12. Living Learning Program participants will move in Thursday, Aug. 17. Freshmen students that have not previously moved in as well as returning students will move in Friday, Aug. 18.
A list of volunteer opportunities and the volunteer sign-up form can be found at https://auxweb.ad.uky.edu/MoveIn/SignUp.
UK encourages anyone interested to participate as an important member of the 2017 Big Blue Move-In student welcoming experience.