Volunteers Opportunities Available for Move-In, K Week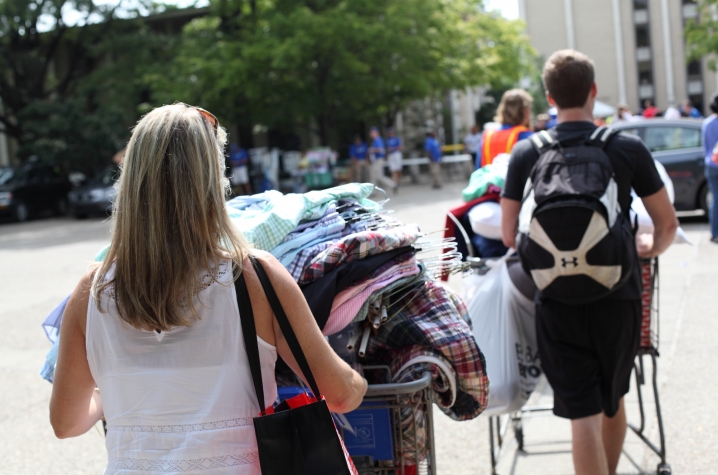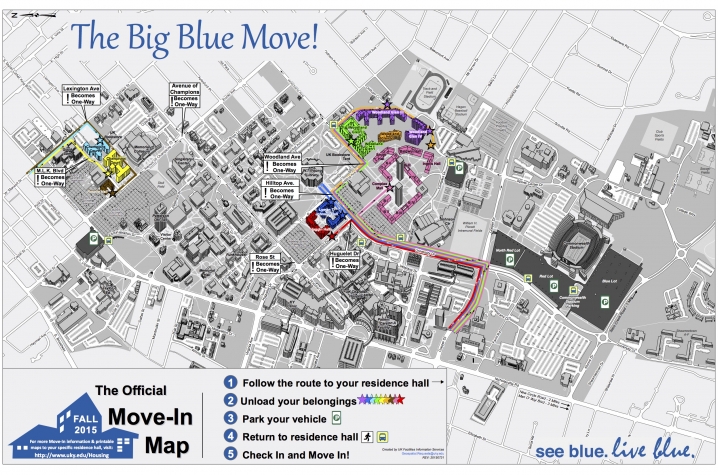 LEXINGTON, Ky. (Aug. 6, 2015) — Volunteers are needed to roll out the blue carpet and welcome students by helping unload their belongings and direct them through the move-in experience on south, central and north campus.
Anyone interested in being part of this opportunity to make a great first impression for students and their families can register as a volunteer on the online form.
For most of the nearly seven thousand students moving in later this month, this will be their first time away from home and their first college experience.
"Offering a warm welcome to the newest members of our campus family is an important part of fostering their success," said President Eli Capilouto.  "Volunteering for Move-In is a wonderful way to aid in our students' transition from home to college."
Volunteers are needed for three days of move in. Students participating in sorority recruitment and UK band members will move into the residence halls Saturday, Aug. 15. The Living Learning Program participants move in Wednesday, Aug. 19, and the official day when first-year students move into the residence halls is Friday, Aug. 21.
Volunteers are needed for a variety of opportunities and times. They are listed here, and signing up is easy with the online form. For more information about Move-In 2015 visit http://www.uky.edu/housing/undergraduate/moving/fall.
Faculty and staff are also invited to participate in K Week events. A complete schedule of events can be found at www.uky.edu/KWeek. Below are three events that may be of particular interest to UK faculty and staff:
PARENT AND FAMILIES RECEPTION
An informal Parent and Families Reception, scheduled for Friday, Aug. 21, from 6-8 p.m. in Starbucks at W.T. Young Library, enables families of new students to meet faculty, staff, administrators, veteran UK students, and UK Parent Advisory Council members. The UK Parent & Family Association needs volunteers who can greet guests and answer any questions the families may have. To volunteer for the Parent and Families Reception, please send an email with your contact information to parents@lsv.uky.edu. 
NEW STUDENT INDUCTION CEREMONY
On Saturday, Aug. 22, from 3:30-4:30 p.m., I invite all faculty and staff to attend the New Student Induction Ceremony in Memorial Coliseum. This opening convocation closely mirrors Commencement and establishes a tone of academic excellence for our new students. If you would like to participate in the faculty procession at this event, please email KWeek@lsv.uky.edu.
UK FUSION
FUSION (For Unity and Service In Our Neighborhoods) is Monday, Aug. 24. The planning committee is asking for UK faculty and staff to volunteer as site advisors for the event. The FUSION team anticipates more than 1,000 UK students serving at nearly 100 community and neighborhood organizations. Each small group is led by one or two student site leaders, and a faculty or staff site advisor. For registration information visit http://uknow.uky.edu/content/fusion-2015-faculty-and-staff-site-advisors-needed or email fusion@ukcco.org.
MEDIA CONTACT: Blair Hoover, (859) 257-6398; blair.hoover@uky.edu