Vote for UK's Solar Decathlon House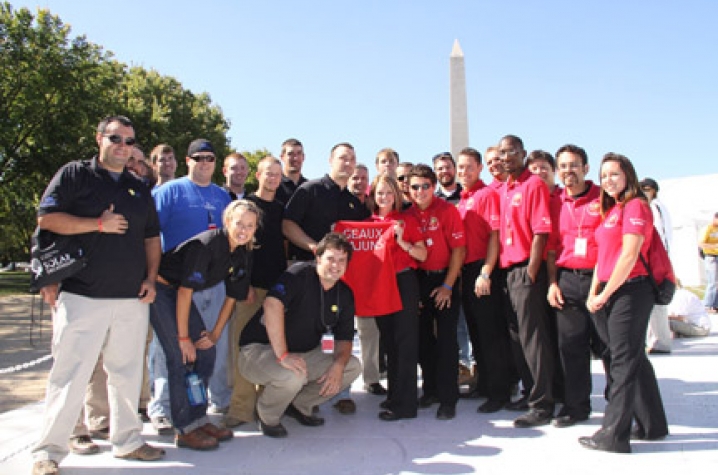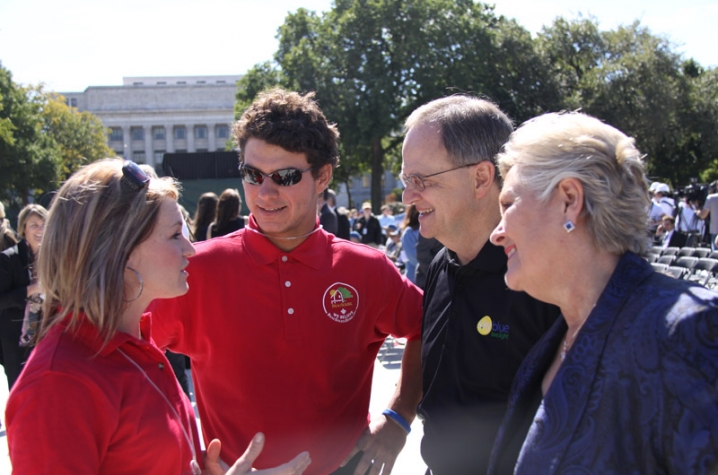 LEXINGTON, Ky. (Oct. 12, 2009) - Individuals following the University of Kentucky's S•KY BLUE House at the U.S. Department of Energy Solar Decathlon competition can help the team win the coveted Solar Decathlon People's Choice Award.
The People's Choice Award, presented by Dell, gives the public the opportunity to vote for the team house they like best. To vote for UK's S•KY BLUE House, text "HOUSE71" (in capitals) to 99503. One vote per cell phone is allowed.
Since arriving at the National Mall, in Washington, D.C., the team worked night and day to prepare the house for the event's 10 competitions, which began Oct. 9. The UK team has also had time to make friends with the other college's teams and even helped the University of Louisiana - Lafayette team pass electrical inspections for the contest by assisting in some electrical work on the team's house. As a token of their appreciation, the Louisiana team presented the UK team with Louisiana-Lafayette T-shirts.
Last Friday, the team hosted a gourmet Kentucky dinner for eight students from teams from Spain, Ohio State University and Pennsylvania State University. Sunday, they had the teams back over for a movie night that utilized the house's entertainment system. UK's team will host another dinner Monday Night.
To date, UK's S•KY BLUE House competed in the decathlon's Architecture, Market Viability and Communications competitions on Saturday. They will next complete the Engineering and Lighting Design competition on Monday afternoon.
To see UK's rankings in each of the Solar Decathlon's individual competitions, visit the event's Web site at http://www.solardecathlon.org/scoring/. For more information on UK's S•KY BLUE House, visit www.uky.edu/solarhouse.