Wyatt Lecture Features Environmental Health Leaders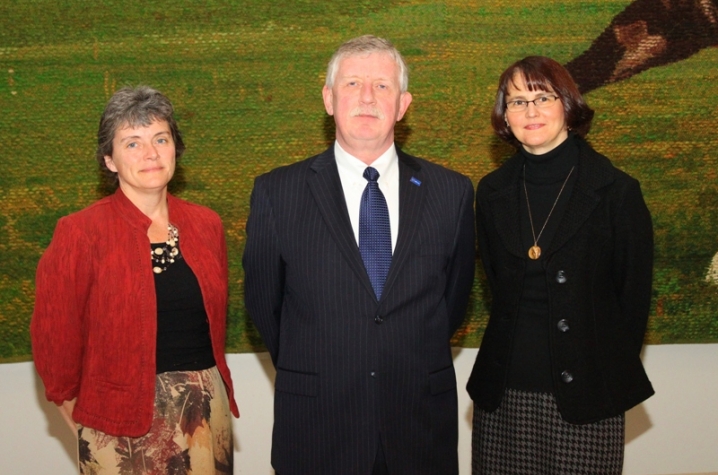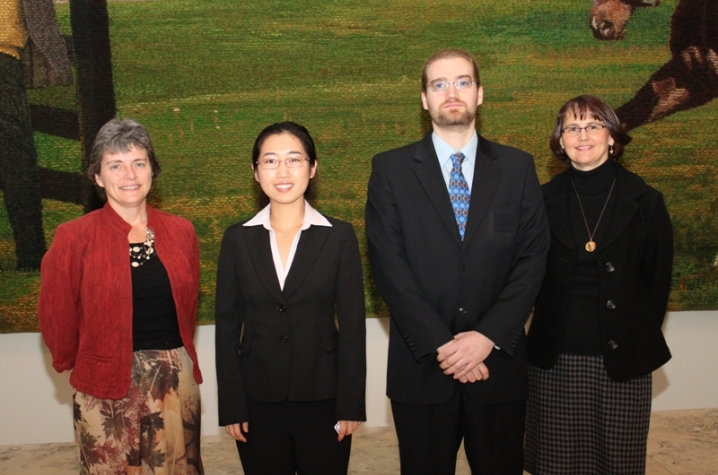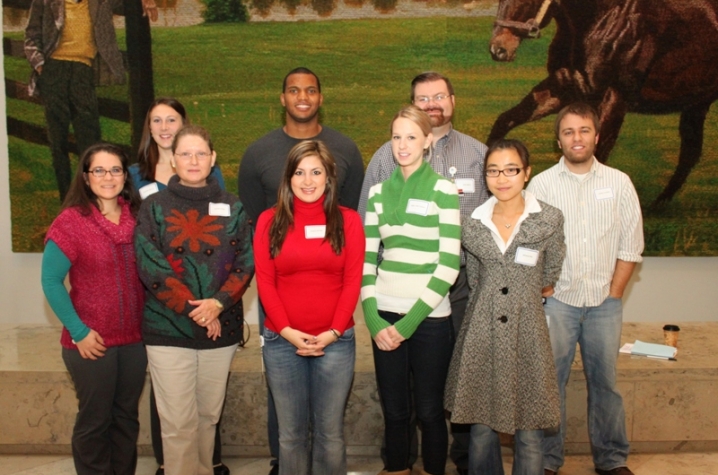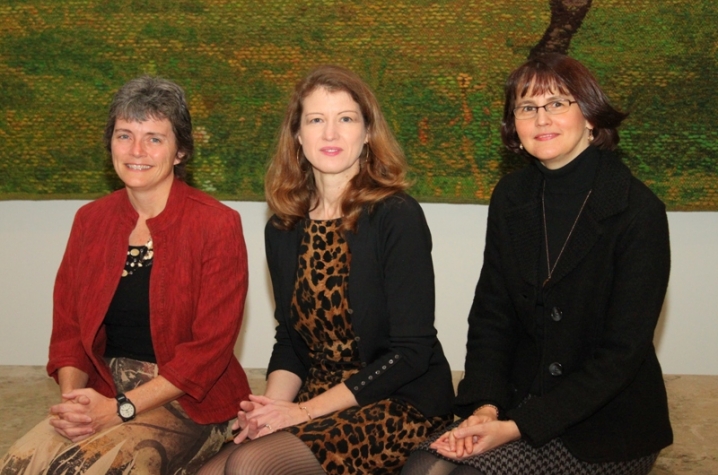 LEXINGTON, Ky. (Nov. 19, 2010) - Environmental pollutants on immune function and cardiovascular disease  were the focus of the second John P. Wyatt Lecture on Environmental Health and Disease symposium, held Friday, Nov. 19, at the University of Kentucky in the William T. Young Library.  The event featured five speakers, including two national leaders in environmental health.

UK Vice President of Research Jim Tracy gave an opening presentation, followed by keynote speakers Mary Walker and B. Paige Lawrence.

"We are very fortunate to host both Dr. Walker and Dr. Lawrence," said Hollie Swanson, professor in the UK Department of Molecular and Biomedical Pharmacology and moderator of the symposium's panel discussion. "The work of both of these talented researchers has significantly expanded our understanding of how environmental pollutants can contribute to human disease states."

Walker, a professor in the University of New Mexico Department of Pharmaceutical Sciences, and B. Paige Lawrence, an associate professor in the University of Rochester School of Medicine and Dentistry Departments of Environmental Medicine Microbiology and Immunology, gave separate talks that focused on cardiovascular and infectious diseases, and also led the panel discussion titled "Career Opportunities in the Environmental Health Sciences" along with Mary Vore, professor and chair of the UK Graduate Center for Toxicology and associate dean for Faculty Advancement in the UK College of Medicine. Additionally, two representatives of the U.S. Environmental Protection Agency, Dan Peterson and John Lipscomb, also participated in the panel.

UK research was well represented within the symposium as well, as Shen Geng, a graduate research associate in the UK Chemistry department, gave a talk titled "Investigation of the Toxicity and Efflux of PCBs in Escherichia Coli," and Stuart G. Jarrett, a postdoctoral associate in the UK Molecular and Biomedical Pharmacology, gave a presentation on understanding how exposure to UV light can lead to melanomas. 

The symposium also featured poster viewings and presentations from other researchers at UK on various topics such as UK's tobacco-free policy and the potential health risks in privately-supplied drinking water in certain areas of Kentucky.

Sponsored by the UK Office of the Vice President for Research, the UK Department of Molecular and Biomedical Pharmacology and the Tracy Farmer Institute for Sustainability and Environment, the John P. Wyatt Lecture was originally made possible through the Dr. John P. Wyatt Endowment at UK.

The John P. Wyatt, M.D. Traveling Fellowship is awarded biennially. The next call for proposals will be in Fall 2011. This fellowship honors Dr. John P. Wyatt who was director of the UK Tobacco and Health Research Institute from 1974 until January 1980.  Wyatt was a pathologist who received his M.D.from the University of Manitoba in 1938 and completed his medical training on a fellowship at Harvard Medical School.  Before coming to UK in 1974, he was professor and head of the departments of pathology at St. Louis University (where he was involved in black lung research) and at the University of Manitoba.  Wyatt was a pulmonary diseases researcher who published over 100 articles covering viruses and diverse lung injuries.

For more information visit www.research.uky.edu/vpresearch/guide/JohnP.WyattM.D.TravelingFellowship.htm.