University Expands Campus Bus Service to Include Saturdays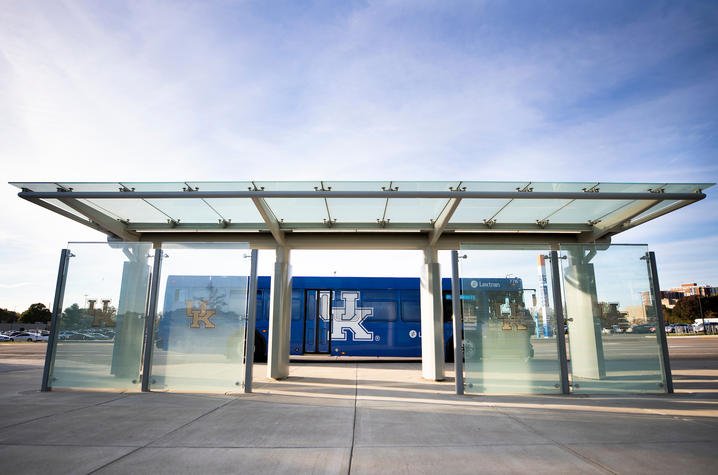 LEXINGTON, Ky. (Aug. 23, 2019) — University of Kentucky Transportation Services is expanding campus bus service by introducing a Saturday Yellow Route (Lextran Route 27). This new service will begin this Saturday, Aug. 24, and run from noon to midnight. 
The Yellow Route will now operate on both Saturdays and Sundays while school is in session. Previously, the Yellow Route only ran on Sundays. With this addition, it will expand the reach of on-campus transit service to seven days a week.
The Yellow Route operates between Kroger Field and north campus, focusing on serving the heavily trafficked student areas. It's funded through a shared partnership between UK Transportation Services and the Student Transportation Council and is operated by Lextran, Lexington's Transit Authority.
As well as offering the campus community additional options for traveling between residence halls and other major campus destinations such as the Gatton Student Center, William T. Young Library and campus recreation and dining facilities, the Yellow Route is especially helpful to students who park in the Kroger Field Periphery (K) lots and are bringing back laundry, groceries or other bulky items. Since the service runs until midnight, it will also serve as a convenient and safe transportation option for students traversing campus late at night. Kroger Field bus stops are conveniently located on University Drive at both the West Blue Lot and North Red Lot.
Two buses will serve the route with a service frequency of approximately 15 minutes and will utilize many of the same bus stops served by the weekday Blue and White Routes.  
Please note that detours to the Yellow Route will be in effect on the days of home football games, when direct service to the stadium is not possible. Visit the Transportation Services website for details.
Campus buses can be tracked in real time using the TransLoc Rider app on iPhone and Android devices, which allows users to avoid unnecessary wait times. TransLoc is a GPS-based system that tracks all campus buses. If prompted, users should select the University of Kentucky under Current Transit Systems.
For more information on bus routes and schedules, parking and permit instructions, motorist assistance and bicycle parking, visit www.uky.edu/transportation and follow UK Transportation Services on Twitter @UKParking.