100 Days Until DanceBlue: A Time to Celebrate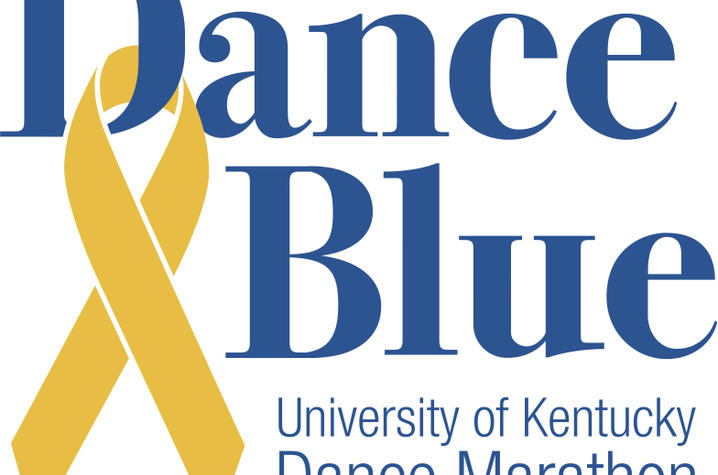 LEXINGTON, Ky. (Nov. 19, 2015) — Today marks 100 days until the 2016 DanceBlue Dance Marathon!
The first marathon took place in February 2006 with around 30 student organizations and 180 dancers. The marathon raised $123,323.16, and with that, began creating a culture of support for pediatric cancer patients and their families. It became the most successful student-run philanthropy event in University of Kentucky history in 2006, and has flourished in the decade since.
Now a few months removed from its 10-year anniversary, DanceBlue is still thankful for the time spent dancing.
This year, a record 114 teams have registered for the 2016 marathon in an amazing response to September's Blitz Week. Throughout the years, these teams have helped build a community that has successfully raised more than $8.2 million for the DanceBlue Kentucky Children's Hospital Pediatric Hematology/Oncology Clinic.
But at its center, three words embody the feelings and emotions surrounding the DanceBlue family: For The Kids. The joy we all witness on a child's face during the holidays is the same joy DanceBluers experience every day from the patients the organization supports at the clinic: the kids. By being For them, DanceBlue aims to celebrate them.
For the next 100 days, DanceBlue will not only celebrate past and present milestones (such as — first, naming, and now redesigning the clinic), but also, the families the organization cares about. That is what FTK means.
To that end, DanceBlue will be outside of White Hall Classroom Building today (with a lot of balloons) and very active on social media for the 100 Days Celebration. Here's what is planned for you during this exciting time:
·       On Twitter: Two "scavenger hunts" will be occurring each day, and you can win exclusive DanceBlue merchandise.
·       On Facebook: Replace your banner to show that you support the kids.
·       On Instagram: Post pictures from the White Hall table, and DanceBlue will feature them! Plus, participants can win more merchandise.
·       Share your stories on the DanceBlue Blog.
DanceBlue is a yearlong student-run fundraising effort culminating in a 24-hour, no-sitting, no-sleeping dance marathon. The efforts behind this marathon benefit the Golden Matrix Fund and the DanceBlue Kentucky Children's Hospital Hematology/Oncology Clinic.
DanceBlue is a program housed in the UK Center for Community Outreach. The CCO seeks to serve, connect and unite the University of Kentucky with the surrounding community in collaborative efforts to promote life-long community service.
MEDIA CONTACT: Katy Bennett or Rebecca Stratton, katy.bennett@uky.edu or rebecca.stratton@uky.edu, (859) 257-1909/(859) 323-2395