Catherine Martin's Adolescent Drug Abuse Research Featured in RCTF Annual Report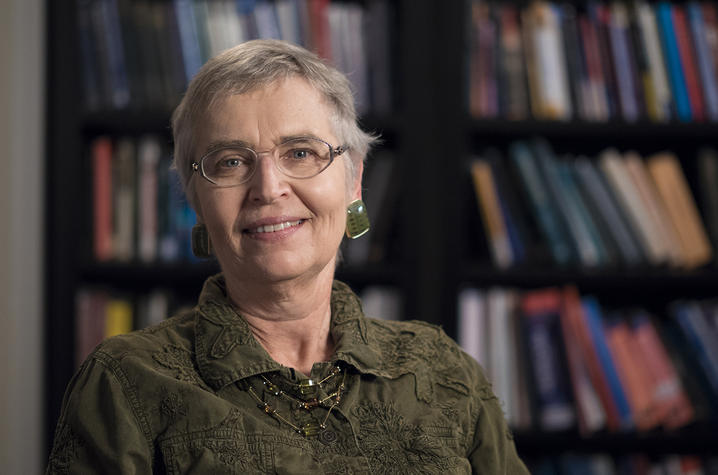 Video by REVEAL Research Media
LEXINGTON, Ky. (Feb. 22, 2016) — Recruiting and retaining outstanding faculty is an integral part of the mission of the University of Kentucky's Research Challenge Trust Fund, and each year the University highlights four outstanding endowed chairs and professors. This year's annual report, approved by the UK Board of Trustees Feb. 19, featured Catherine A. Martin, Dr. Laurie L. Humphries Chair in Child Psychiatry.
Martin is a child and adolescent psychiatrist. She received her medical degree from the University of Kentucky College of Medicine and completed a residency and fellowship at the University of Kentucky. She became a faculty member in 1980.
Martin has published 78 peer-reviewed articles and 17 book chapters.
She is currently working on five research grants, including National Institute on Drug Abuse (NIDA) projects to investigate individual differences related to drug effects in children, adolescents and adults. She is also involved in two K12 programs, which support research career development for young scientists in adolescent drug abuse and women's health.
Martin says, "I've been very fortunate in having generous, thoughtful, intelligent, and gifted colleagues to exchange ideas with, problem solve."
Based on what she has seen in her adolescent clients, Martin says e-cigarettes are concerning for several reasons. "One is if you ask a teenager, 'Do you smoke?' They say, 'No.' But then later you find out they're using e-cigarettes. In addition, teenagers do not consider e-cigarettes unhealthy. If a teenager thinks a drug is safe, they are more likely to use it. Also, e-cigarettes may be the first way an adolescent is exposed to nicotine, and we know that early and even intermittent exposure to nicotine in adolescence is a harbinger of life-long dependence." Martin is developing better screening techniques for e-cigarettes and other routes of tobacco use.
"I think it is hard to imagine how you can see an adolescent who is using drugs, and it's completely derailing them — either their performance in school or with their family or with their friends, their safety as far as drinking and driving, or having unprotected sex, exposing themselves to very traumatic events — and not be motivated to want to help that teenager in a unique and different way," Martin says.
Over the last 14 years, the "Bucks for Brains" partnership between UK's Research Challenge Trust Fund and the Commonwealth of Kentucky has been a key component in supporting the innovations made by UK's faculty, staff and students. Since its inception, Kentucky has pledged more than $230 million in state funds to UK, which the university matched — dollar for dollar — with private funds to support the research enterprise. UK has used these funds as part of the effort to build the university's endowment from $420.8 million in 2001 to more than $1 billion in 2015 and to create more than 300 endowed chairs and professorships across all colleges and professional schools.
For more on the Research Challenge Trust Fund   visit http://www.research.uky.edu/faculty/rctf
MEDIA CONTACT:  Jenny Wells, 859-257-5343, jenny.wells@uky.edu