Dubey Receives Macular Degeneration Scholar Award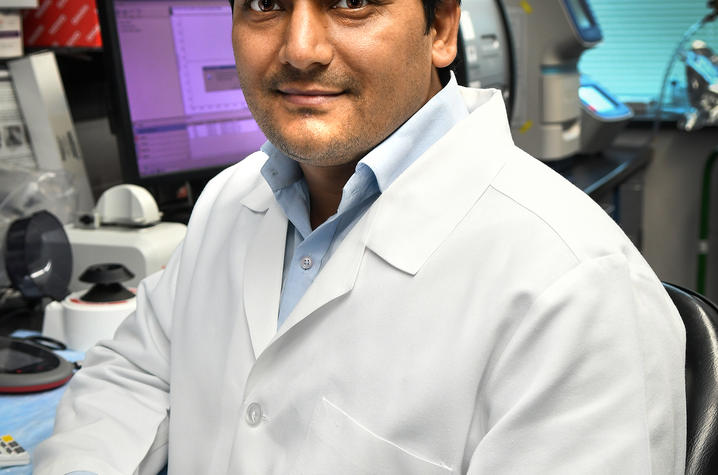 LEXINGTON, Ky. (Aug. 19, 2016) – Sushil Kumar Dubey, postdoctoral fellow in the Department of Ophthalmology and Visual Sciences at the University of Kentucky College of Medicine, has been selected for the 2016 Charles D. Kelman, MD Scholar Award from the International Retina Research Foundation (IRRF).
The Charles D. Kelman, MD Scholar Award is one of three IRRF awards that have been designated in honor of individuals who played a critical role in the development of the International Retinal Research Foundation and are meant to serve as a memorial to their efforts. The IRRF awards were established to provide salary and research support in the amount of $35,000 per year for a postdoctoral scholar nearing the end of his/her training. IRRF scholars are expected to have gained the expertise necessary to engage in productive eye research so that they will be self-sufficient and independent in their own laboratory.
"I am delighted that Sushil received this prestigious award to expand our investigations into the role of histone acetylation in age-related macular degeneration," said Dr. Mark Kleinman, assistant professor of ophthalmology and pharmacology, who will serve as the primary mentor for the project.
Dubey received his doctorate degree in biomedical science from Aravind Medical Research Foundation, India, and joined Kleinman's Ocular Biology & Imaging Lab at UK in 2015. 
MEDIA CONTACT: Ann Blackford at 859-323-6442 or ann.blackford@uky.edu