Eat Food, Win Prizes, GO CATS!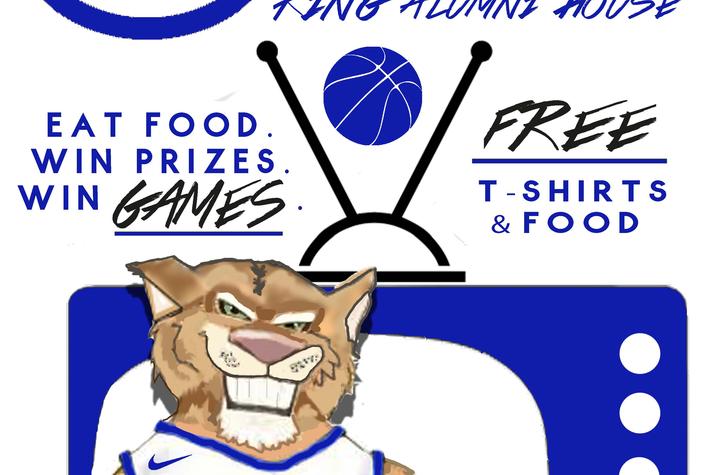 LEXINGTON, Ky. (Nov. 16, 2015) — Join University of Kentucky Student Activities Board's Campus Life Committee and STAT Team Wildcat at their CatWatch Party for the Champions Classic. Watch the Kentucky Wildcats take on the Duke Blue Devils at 7 p.m. Tuesday, Nov. 17, in the King Alumni House.
Students, faculty and staff can enjoy a night of cheering on our Wildcats even when they are away by watching a live streaming of the game on the big screen. Prizes will be awarded to those who show the most team spirit by dressing up and cheering loudly. Free food will also be provided for attendees.
"CatWatch parties are some of my favorite events," said Jill Marks, SAB director of Campus Life. "It's comforting being surrounded by people who love UK basketball as much as I do! I can't wait to cheer on the Cats in Alumni surrounded by crazy fans just like me!"
SAB brings more than 60 entertaining, educational and enriching programs that are reflective of contemporary issues and trends to the University of Kentucky annually. These programs are designed to enhance the college experience for students, faculty, staff, and the greater Lexington community. Connect with SAB at http://www.uksab.org, follow them on Twitter at http://twitter.com/UKSAB, or like them on Facebook at http://www.facebook.com/UKSAB/. For more information about SAB and events, email publicrelations@uksab.org.
SAB CONTACT: Jazmine Byrd, publicrelations@uksab.org, (859) 257-8868
MEDIA CONTACT: Katy Bennett or Rebecca Stratton, katy.bennett@uky.edu or rebecca.stratton@uky.edu, (859) 257-1909/(859) 323-2395