Employers Seeking UK Students and Alumni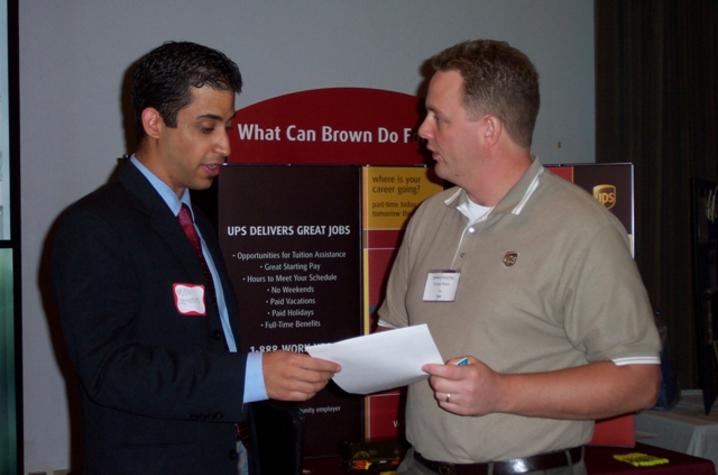 LEXINGTON, Ky. (Feb. 19, 2010) − The University of Kentucky will be helping students and alumni connect with potential employers once again at the upcoming annual career fair on campus.
The UK James W. Stuckert Career Center will host the 2010 Spring Career Fair Feb. 23 and 24 from noon to 4 p.m. each day in the Student Center Grand and Small Ballrooms.
On Tuesday, Feb. 23, employers in the engineering, agriculture and sciences fields will be meeting with students. On Wednesday, Feb. 24, employers will be available from the areas of business, nonprofits and communications.
"The career fair is an opportunity for access to employers who are actually hiring," said Francene Gilmer, director of the Career Center. "These companies are searching for polished, informed students to apply for their positions."
More than 120 employers from a variety of industries are expected to attend this event. Students and alumni from all UK colleges and programs are encouraged to attend to identify full-time, internship, and co-op positions.
"The most successful students will be those who present a professional image and can succinctly describe their talent for the position," said Gilmer.
Students attending this event are encouraged to dress professionally, to bring 15 or more copies of their resumes, and to research companies before attending. To view a complete list of companies that will be at the fair, visit the Career Center's Web site at www.uky.ed/CareerCenter or call (859) 257-2746 for more information. Pre-registration is not required.