Families Remember Babies through Arboretum Walk, Tree Planting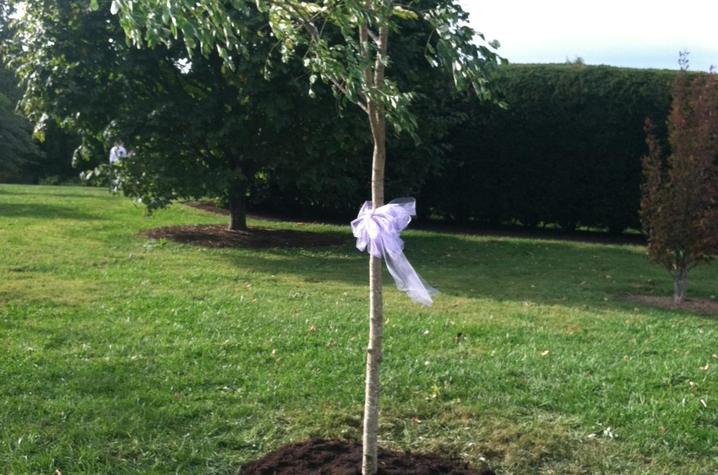 LEXINGTON, Ky. (Sept. 30, 2016) — In the past year, more than 100 families mourned a loss from miscarriage, stillbirth or neonatal death at the UK HealthCare Labor and Delivery and Neonatal Intensive Care Unit (NICU). Health care providers in the NICU and Labor Delivery gather annually for a time of remembrance to ensure those children are never forgotten.
Members of the units will host the annual Walk to Remember on Sunday, Oct. 2 at 4 p.m. in The Arboretum at 500 Alumni Drive. Now in its 20th year, the event reunites families with health care providers and staff members who provided compassionate care for their child. Held the first weekend of October, the event occurs during National Pregnancy and Infant Loss Awareness month.
Families are invited to walk through the Arboretum. The NICU and Labor and Delivery staff will plant a tree in memory of all the babies who died in the past year. Families can write a message to their baby to be planted with the tree. Each tree is marked with a bronze plaque that honors the memory of the children.
The event also includes a poetry reading, an opportunity for family members to share memories, a balloon release, refreshments and crafts for children. Members of the public may respectfully attend in support of families.
For more information, contact Kentucky Children's Hospital Chaplain Rev. Christine Ross at (859) 323-4132. Media should notify UK Public Relations of intentions to attend the event in advance.
MEDIA CONTACT: Elizabeth Adams, elizabethadams@uky.edu