Top Potential Students Will 'see blue.' During Merit Weekends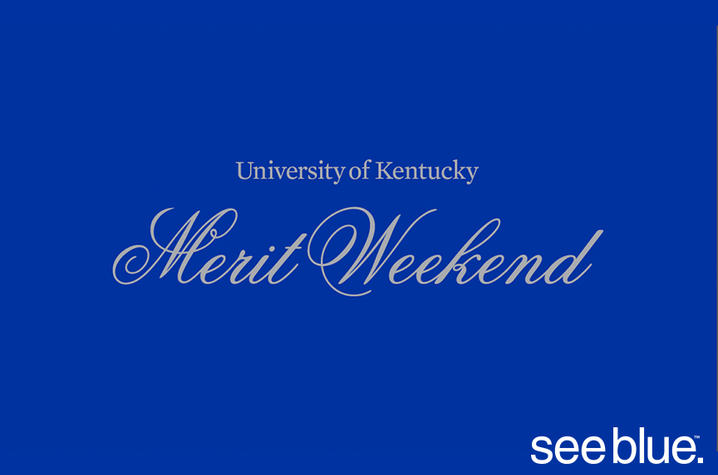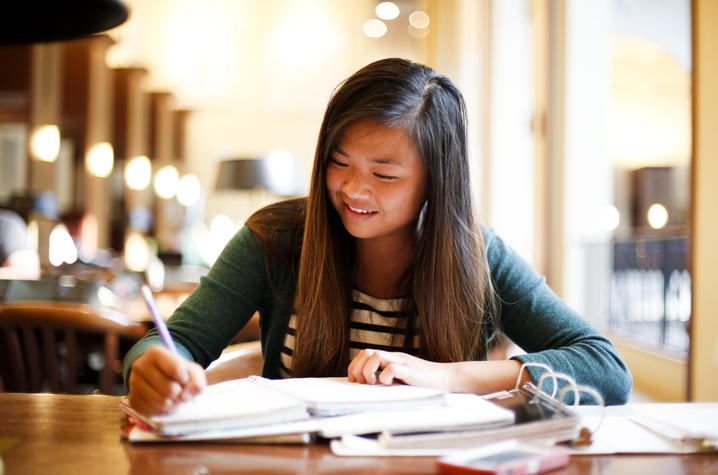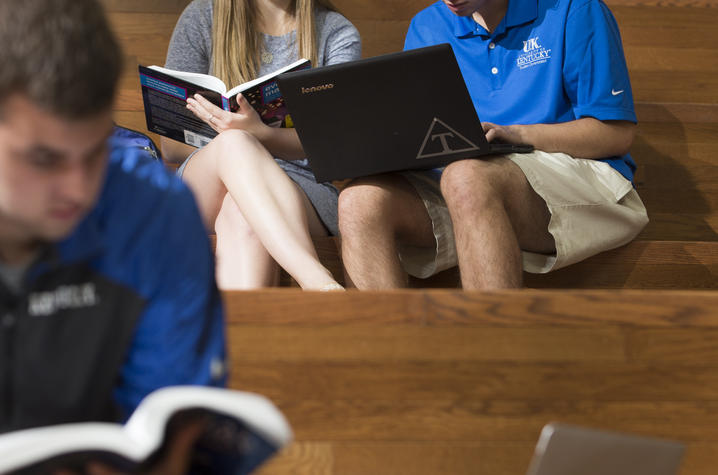 LEXINGTON, Ky. (Jan 28, 2016) — Top students from across the Commonwealth and the region will make their way to Lexington for the University of Kentucky's Merit weekends March 4-5, March 11-12 and March 18-19.
These two-day events, hosted by the University Registrar and the Office of Undergraduate Admission, allow top potential students early registration for classes and one last look at campus before they make their final decision about where to attend college.  
"Merit Weekend is always an exciting time when we can congratulate students on their academic success and showcase everything that UK has to offer these exceptional students," said Stephen Barnett, senior associate director of admissions and senior associate registrar.
Merit Weekends are available by invitation to admitted students who have excelled academically in high school.
"From academic to extracurricular, we are able to demonstrate how UK stands out as an excellent choice for top student scholars," said Don Witt, associate provost for enrollment management. "The success of Merit Weekend is the result of collaborations from across the campus. It's exciting to see the enthusiasm of students admitted for fall 2016 and to be a part of their academic journey."
Students not only meet with individual advisors to register for Fall 2016 classes, but they have the opportunity to talk to current students about what it's like to be a Wildcat.  Current Wildcats will offer special insider information to prospective students through a peer and more personal level.
These special weekends are not entirely about academics though. Students who attend a Merit Weekend gain a wide perspective of the opportunities and involvements that await them at UK through a variety of information sessions.  UK provides countless opportunities to become involved on campus, offering a diverse array of more than 550 student organizations.
Students who have not registered for Merit Weekend can do so through the myUK system by going to newstudent.uky.edu and using the UK student ID number and temporary pass code provided in their admission letter. 
For more information about Merit Weekends, send an email or call 859-257-3256 to speak with an advising representative.
Students can learn more about what it's like to be a Wildcat at the University of Kentucky by visiting http://www.youtube.com/user/UKseeblue or by clicking the YouTube playlist below.
MEDIA CONTACT: Katy Bennett or Rebecca Stratton, katy.bennett@uky.edu or rebecca.stratton@uky.edu, (859) 257-1909/(859) 323-2395