Touch-A-Truck Event Lets Children See, Touch and Climb Aboard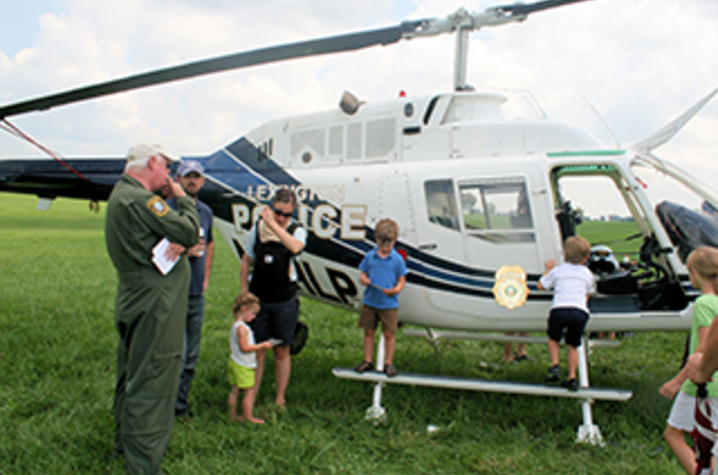 LEXINGTON, Ky. (Sept. 23, 2016) — Give a child a toy truck, and get a smile. Let a child see and touch a big truck, and create a lasting memory.
The Child Development Center of the Bluegrass (CDCB) at the University of Kentucky will host the seventh annual Touch-a-Truck event at Keeneland Racecourse from 1 to 5 p.m. on Sunday, Sept. 25.
The event gives children of all ages the opportunity to see, touch and climb aboard different types of vehicles, including an excavator, a fire truck, a solar car, a police helicopter, a John Deere tractor and more. Children can also learn about the jobs associated with each type of truck and talk to the workers who drive the vehicles and operate the machinery. Other festivities on site include a bounce house, a brick building, face paintings, a silent auction and food trucks.
Admission to Touch-a-Truck is $20 dollars per carload, with a maximum of seven people per car. The event will take place at the Keene Barn. Proceeds support CDCB, which provides early learning services and therapy to children with and without special needs. For more information, visit www.cdcbg.org/cdcbtouchatruck. 
MEDIA CONTACT: Elizabeth Adams, elizabethadams@uky.edu