UK Art Museum Exhibitions Highlight Sculpture, Works of Koestenbaum, Katchadourian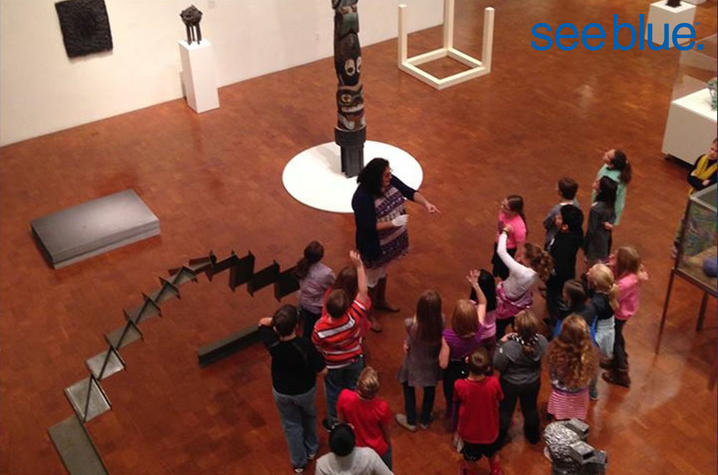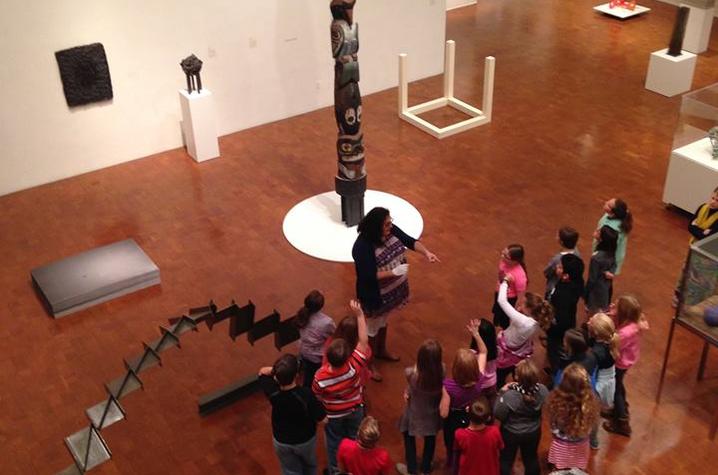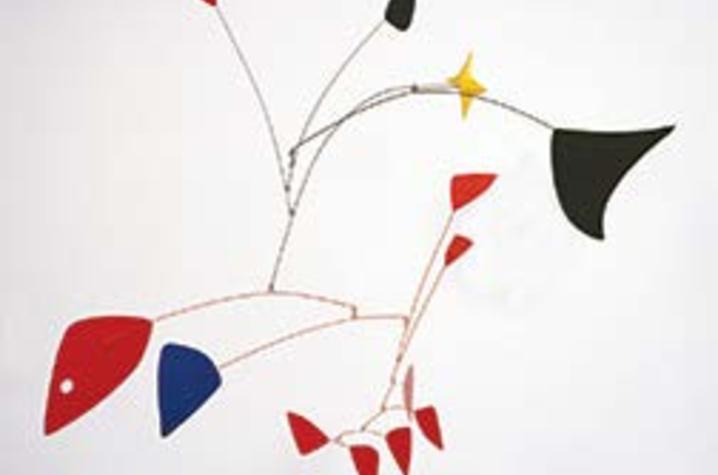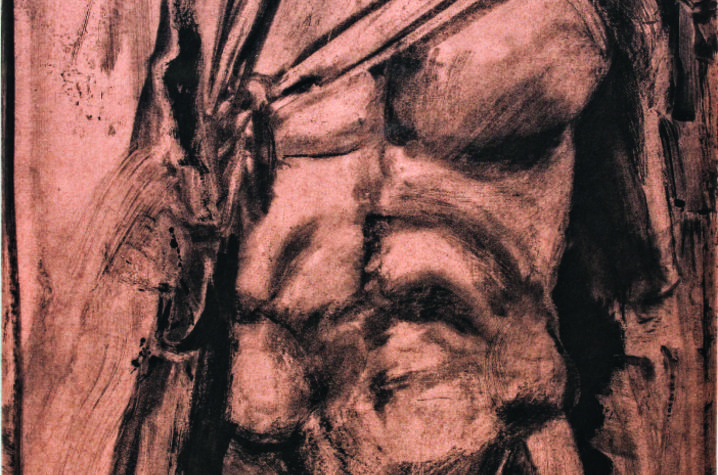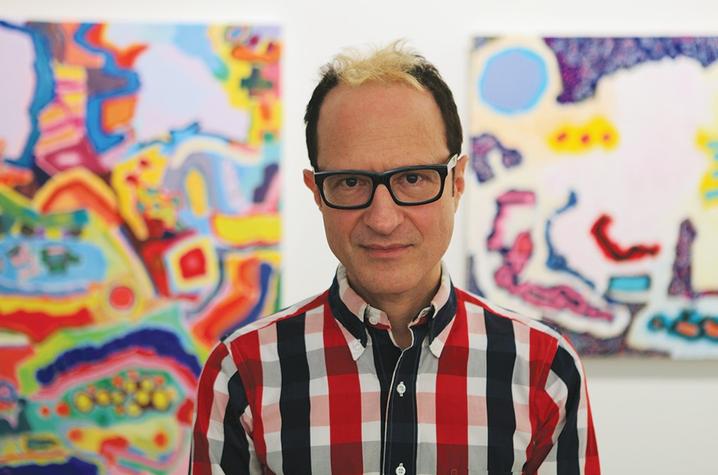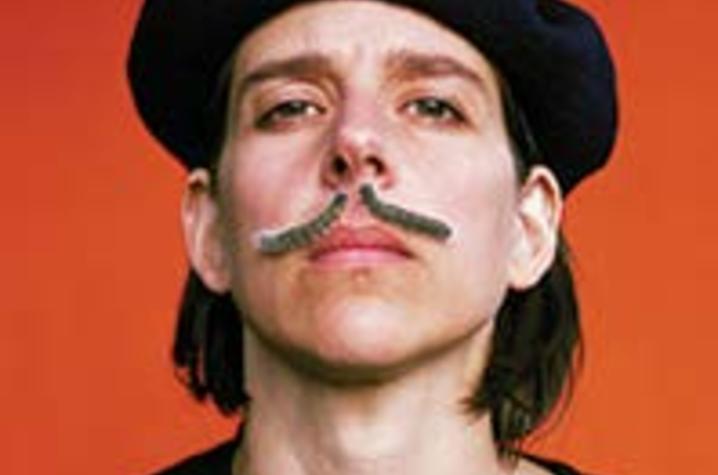 ... var cpo = []; cpo["_object"] ="cp_widget_2197985f-c4b1-4846-87f4-6365417503a7"; cpo["_fid"] = "AgAAwHNvO9b-"; var _cpmp = _cpmp || []; _cpmp.push(cpo); (function() { var cp = document.createElement("script"); cp.type = "text/javascript"; cp.async = true; cp.src = "//
www.cincopa.com/media-platform/runtime/libasync.js
"; var c = document.getElementsByTagName("script")[0]; c.parentNode.insertBefore(cp, c); })(); Powered by Cincopa <a href='
http://www.cincopa.com/video-hosting
'>Video Hosting for Business</a> solution.<span>New Gallery 2015/11/18</span><span>Selections from current featured exhibitions at UK Art Museum on display through Dec. 18</span><span>originaldate</span><span> 1/1/0001 6:00:00 AM</span><span>width</span><span> 720</span><span>height</span><span> 960</span><span>"Bottoms Up: A Sculpture Survey" - "Weed" by Tony Matelli</span><span>originaldate</span><span> 1/1/0001 6:00:00 AM</span><span>width</span><span> 1280</span><span>height</span><span> 853</span><span>"Bottoms Up: A Sculpture Survey" - "Wheel of Fate" by Robert Morgan</span><span>originaldate</span><span> 1/1/0001 6:00:00 AM</span><span>width</span><span> 743</span><span>height</span><span> 959</span><span>"Bottoms Up: A Sculpture Survey" - "The Star" by Alexander Calder</span><span>originaldate</span><span> 1/1/0001 6:00:00 AM</span><span>width</span><span> 252</span><span>height</span><span> 217</span><span>"Bottoms Up: A Sculpture Survey" - "Visage" by Pablo Picasso</span><span>originaldate</span><span> 1/1/0001 6:00:00 AM</span><span>width</span><span> 960</span><span>height</span><span> 960</span><span>"Sculptors on Paper" - "Untitled" by Jim Dine</span><span>originaldate</span><span> 1/1/0001 6:00:00 AM</span><span>width</span><span> 198</span><span>height</span><span> 271</span><span>"Sculptors on Paper" - "Untitled" by Jim Dine</span><span>originaldate</span><span> 1/1/0001 6:00:00 AM</span><span>width</span><span> 656</span><span>height</span><span> 960</span><span>"Sculptors on Paper" - "Untitled" by Claes Oldenburg</span><span>originaldate</span><span> 1/1/0001 6:00:00 AM</span><span>width</span><span> 736</span><span>height</span><span> 960</span><span>"Wayne Koestenbaum: Unfamiliar Grammar, Paintings from 2010-2015" - "I Pose Problems"</span><span>originaldate</span><span> 1/1/0001 6:00:00 AM</span><span>width</span><span> 766</span><span>height</span><span> 960</span><span>"Wayne Koestenbaum: Unfamiliar Grammar, Paintings from 2010-2015" - "Everything is Nice"</span><span>originaldate</span><span> 1/1/0001 6:00:00 AM</span><span>width</span><span> 430</span><span>orientation</span><span> 1</span><span>height</span><span> 564</span><span>"Wayne Koestenbaum: Unfamiliar Grammar, Paintings from 2010-2015" - "More Speedy Fruit as Landscape"</span><span>originaldate</span><span> 1/1/0001 6:00:00 AM</span><span>width</span><span> 890</span><span>height</span><span> 960</span><span> "Nina Katchadourian: Collection Interventions" - "Pink Volcano"</span><span>originaldate</span><span> 1/1/0001 6:00:00 AM</span><span>width</span><span> 640</span><span>height</span><span> 480</span><span> "Nina Katchadourian: Collection Interventions" - "Lavatory Self-Portrait in the Flemish Style #12"</span><span>originaldate</span><span> 1/1/0001 6:00:00 AM</span><span>width</span><span> 324</span><span>height</span><span> 384</span><span> "Nina Katchadourian: Collection Interventions" - "Natural Crossdressing"</span><span>originaldate</span><span> 1/1/0001 6:00:00 AM</span><span>width</span><span> 198</span><span>height</span><span> 248</span>
Slideshow of selections from the current exhibitions at the UK Art Museum. 
LEXINGTON, Ky. (Nov. 19, 2015) — The world of sculpture and the work of Wayne Koestenbaum and Nina Katchadourian are currently sharing the spotlight at the University of Kentucky Art Museum. Less than a month remains to take in "Bottoms Up: A Sculpture Survey," "Wayne Koestenbaum: Unfamiliar Grammar, Paintings from 2010-2015," "Nina Katchadourian: Collection Interventions" and "Sculptors on Paper" on display at the museum through Dec. 18. All exhibitions are free and open to the public.
"The fall exhibitions were selected with a sense of attracting a wide range of audiences on campus and in the community. The 'Bottoms Up' and 'Sculptors on Paper' exhibits afforded a loose survey of three dimensional ideas in the 20th and 21st centuries — including work by legendary artists including Pablo Picasso, Alexander Calder, Sol LeWitt, Louise Bourgeois and Robert Rauschenberg; shown alongside emerging artists Melvin Edwards, Ebony Patterson and Bob Morgan," said UK Art Museum Director Stuart Horodner.
He added, "the first solo museum exhibit of paintings by acclaimed poet and cultural critic Wayne Koestenbaum continued our interest in hybrid practices, following up on the exhibit we did last year of silkscreens by Kurt Vonnegut. In all cases, these exhibits are meant to illuminate, provoke, and shed light on the ways that artists put their ideas into shareable forms."
Sculpture Goes Bottoms Up
"Bottoms Up: A Sculpture Survey" is a wide-ranging exhibition of numerous forms that have been carved, cast or assembled. In varying scales and materials, they are situated on the museum's floor or on pedestals, hung on the wall, or suspended from the ceiling.
Installed in the main gallery of the UK Art Museum with its soaring ceiling height, this exhibition revels in the dialogue between specific sculptural objects: a Native American totem pole (1880-1910) is seen with Peter Forakis' 1981 horizontal steel "Rainbow II"; Willie Cole's "Shoonufu Female Figure" cast from high-heeled shoes and Tony Matelli's insidious "Weed #294" offer representations of human and plant shapes; and a functioning race car made by Lexington artist Federico Pizzurro for his son Mike is seen alongside Joe Goode's "Coke Bottles and Carton," both produced in the 1960s and celebrating aspects of American desire.
The exhibition also includes work by John Ahearn, El Anatsui, Harry Bertoia, Alexander Calder, Jean Baptiste Carpeaux, Mark Di Suvero, Sol LeWitt, Tony Matelli, Pablo Picasso, Peter Reginato, George Rickey, Lucas Samaras and Rachel Whiteread, who all have helped to clarify and complicate the ways that sculpture can give viewers a complex physical encounter. Their works utilize weight, mass, gravity, color, gesture, movement and sound.
Funding for "Bottoms Up" was provided by the Breeders' Cup and the Albisetti Exhibition Fund.
From Paper to Form
Jim Dine fell in love with a collection of Greek and Roman sculpture he visited in 1987. The antique figures come to life in the etchings they inspired. Robert Rauschenberg found a stuffed angora goat in a second-hand store, famously put a tire around its middle, and stood it on a painting. "Monogram," as he called it, became his first "combine." It revolutionized the art world in 1959, but not before he worked out the composition in a series of sketches over several years. Claes Oldenburg found his muse in Mickey Mouse, creating huge sculptures and installations based on America's favorite rodent.
The work of these and other artists celebrated for their three-dimensional work are featured in "Sculptors on Paper," which illuminates the ways that drawings and prints serve as preliminary or parallel means for sculptural inquiry. Ranging from a watercolor attributed to Auguste Rodin to works by Lee Bontecou, Mark di Suvero, Alberto Giacometti, Richard Hunt, Seymour Lipto, and Richard Serra, this exhibition serves as a two-dimensional companion to "Bottoms Up: A Sculpture Survey."
Koestenbaum Goes Solo
Acclaimed essayist, poet, cultural critic and artist Wayne Koestenbaum has examined subjects including Andy Warhol, Jackie Onassis, Harpo Marx, opera, fashion, desire and humiliation. In 2010, he took up the paintbrush, and, since then, has produced hundreds of canvases of male portraits and nudes, landscapes and dense abstractions rife with meandering lines, riotous colors and suggestive iconography. One work features a male head looking straight at the viewer with the phrase "I pose problems" written above. This may be true of Koestenbaum's creative output in art and literature, but it must also be said that he offers outrageously complex and candid revelations about the self and society.
Without any formal training but spurred by his numerous friendships with visual artists and years as a contributing critic to many magazines, Koestenbaum's painting investigations continue those of modernist forebears like André Derain, Henri Matisse and Alice Neel.
"Wayne Koestenbaum: Unfamiliar Grammar, Paintings from 2010-2015" is Koestenbaum's first solo museum exhibition.
Intervening Artistic Expression
Nina Katchadourian pays attention to what most of us miss, improvising with materials she finds close at hand to generate numerous representational acts. When held captive on a long flight, she ducks into the lavatory with her iPhone, fashions a headdress out of a toilet seat cover or paper towels and creates a self-portrait in the Flemish style. Have you ever thought a wooly caterpillar resembles a moustache? Katchadourian does, and adds a black beret to become a classic Parisian artiste in "Natural Crossdressing."
In 2015, Katchadourian has shown video work at the Venice Biennale; installed houses for imaginary birds in the middle of "Manhattan for Drifting in Daylight: Art in Central Park"; discussed the 15th-century painter Hans Memling for the Metropolitan Museum of Art's online series "The Artist Project"; and created an audio tour inspired by a pile of dust as part of the Museum of Modern Art's "Artists Experiment" series.
Katchadourian's photographs appear within UK Art Museum's permanent collection reinstallation for fall 2015.
In addition to the seeing the new exhibitions, visitors are now taking advantage of new museum hours. The facility is now open 10 a.m. to 5 p.m. Tuesday through Thursday, 10 a.m. to 8 p.m. on Friday, and noon to 5 p.m. on Saturday and Sunday.
The mission of the UK Art Museum, part of the UK College of Fine Arts, is to promote the understanding and appreciation of art to enhance the quality of life for people of Kentucky through collecting, exhibiting, preserving and interpreting outstanding works of visual art from all cultures. Home to a collection of more than 4,800 objects including American and European paintings, drawings, photographs, prints and sculpture, the Art Museum at UK presents both special exhibitions and shows of work from its permanent collection. 
The UK Art Museum is located in the Singletary Center for the Arts at Rose Street and Euclid Avenue. Admission is free but donations are encouraged. For more information on membership, contact Lyndi VanDeursen at 859-257-8164 or lyndi.vandeursen@uky.edu. 
MEDIA CONTACT: Whitney Hale, 859-257-8716; whitney.hale@uky.edu