UK Board Approves Development and Naming of Honors College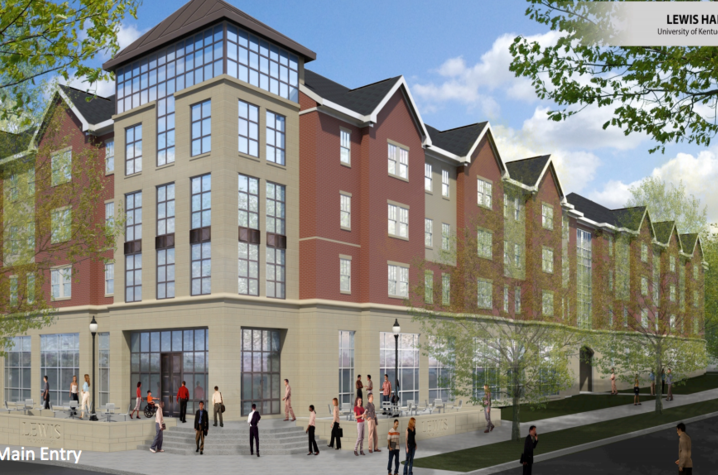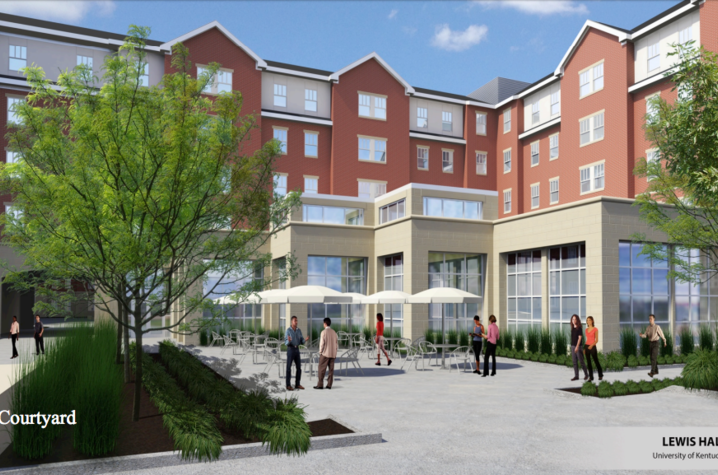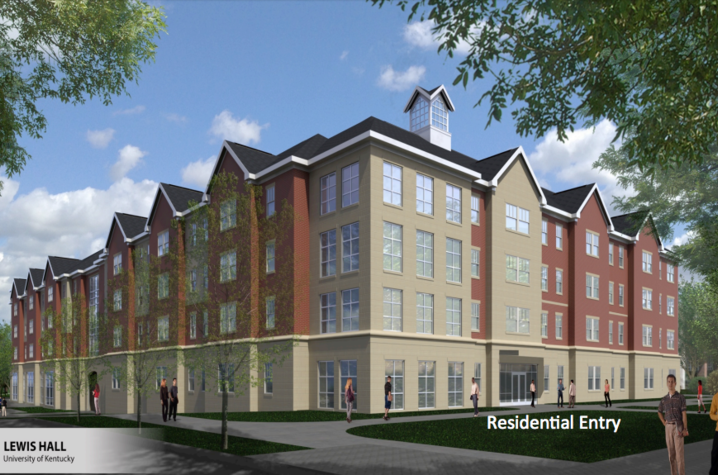 LEXINGTON, Ky. (Feb. 19, 2016) — Emphasizing a commitment to students and their academic success, the University of Kentucky Board of Trustees today approved the development and naming of a new UK Honors student housing facility that will also serve as UK's Honors College.
Last fall, UK alumnus Thomas W. Lewis and his family, of Paradise Valley, Arizona, committed to the single-largest gift in UK's history — $23,500,000 to create one of the country's leading Honors programs. For this reason, the board has approved the facility to be named in honor of the Lewis family. Lewis Hall is expected to be online by August 2017. 
See more about the Lewis Hall development project. 
Video Produced by UK Public Relations & Marketing. To view captions for this video, push play and click on the CC icon in the bottom right hand corner of the screen.  If using a mobile device, click on the "thought bubble" in the same area.
"Across the University of Kentucky campus are profound examples of people's faith in our institution, the work we do and the lives we shape," said President Eli Capilouto. "The Lewis family is investing in the University, and their investment will yield an extraordinary academic experience for students in the new Lewis Honors College. We place our students first; so, too, do our donors and alumni who believe those students represent a bright future for Kentucky and the communities they touch."
Located at the corner of University and Hilltop Drives, Lewis Hall will be a five-story, 346-bed and LEED-silver certified student housing facility constructed and managed by Education Realty Trust, Inc. (EdR). EdR will invest nearly $27 million toward the total estimated scope of $37 million for project. The T.W. Lewis Foundation and the university will fund the remaining amount for 20,050 square feet of space dedicated to the future Lewis Honors College, which will be subject to faculty review and endorsement through the University Senate later this year.
"I have a strong belief in the value of education and helping young people become the best they can be," Lewis said during his gift announcement last fall. "This gift is our way of helping University of Kentucky honors students reach their full potential as leaders who will create, shape and influence people, ideas and discoveries for this and generations yet to come."
In the last five years, at the direction of Capilouto and the Board of Trustees, participation in the university's Honors Program has nearly doubled, growing from 750 students to 1,400, part of an effort to enhance the undergraduate educational experience, while also improving retention and graduation rates.
About T. W. Lewis
Lewis, a native of Lexington and 1971 engineering graduate of UK, is a seventh generation Kentuckian, tracing his direct ancestry back to Squire Boone, the father of legendary frontiersman Daniel Boone. After UK, Lewis attended the University of North Carolina at Chapel Hill where he earned an MBA.
Lewis entered the home building business after graduate school and over the next 18 years was employed by a series of large firms where he gained practical experience at all work levels. In 1991, he began his own business, T.W. Lewis Company, in Phoenix, Arizona, which became one of the nation's most successful home building enterprises, receiving numerous awards including America's Best Builder, the National Housing Quality Silver and Gold Awards and America's Best Design Center Award.
In other action Friday, the Board of Trustees approved a plan for the fit-up of the fifth floor in UK Albert B. Chandler Hospital's Pavilion A at a cost of $37 million to be funded through agency funds. Once this project is completed, only one shelled floor will remain in Pavilion A.  Also approved was an increase in the scope of the Patient Care Facility capital project to $651.1 million - up from $614.1 million.
UK HealthCare has continued to experience strong inpatient admissions growth and the additional floor is needed to alleviate capacity constraints. The fit-out of three other patient care floors is under way, in addition to three patient care floors that have opened since May 2011. Each floor has 64 beds. 
MEDIA CONTACT: Jenny Wells, 859-257-5343; jenny.wells@uky.edu