UK Leaders in Research and Rural Health Appointed Fellows of American Academy of Nursing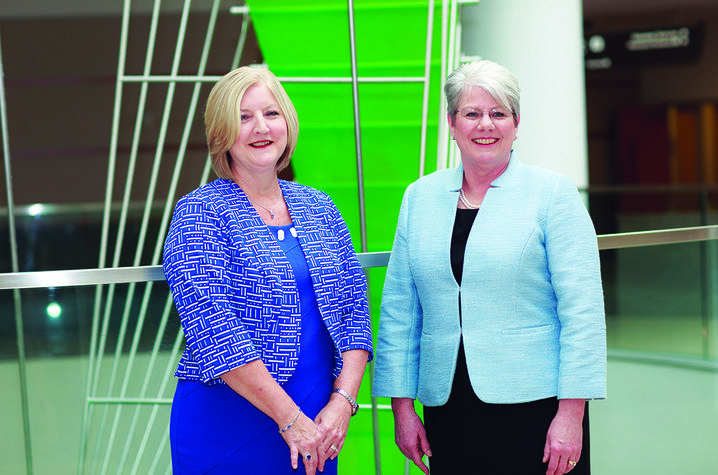 LEXINGTON, Ky. (Oct. 28, 2016) — Two University of Kentucky nursing leaders whose work has enhanced nursing practice and uplifted rural health were recently inducted as fellows of the American Academy of Nursing.
Nora Warshawsky, an associate professor in the UK College of Nursing, and Frances Feltner, the director of the Center of Excellence in Rural Health in Hazard, Kentucky, were named 2016 inductees to the AAN. Warshawsky and Feltner join 26 current and emeriti faculty members from the UK College of Nursing to receive the honor.
Previously a hospital and family practice nurse, Feltner now focuses on community health education. She coordinates the center's community health worker program, training community health workers and patient navigators to serve in rural communities. In addition, she has led the Kentucky Homeplace initiative, which is a community health model that addresses chronic diseases and disparities in rural areas. Warshawsky developed the Nurse Manager Practice Environment Scale, a contextual tool for assessing support for nursing managers and guiding organizational development in health care. She has also conducted novel studies on job satisfaction and turnover in nursing managers.
The American Academy of Nursing's 2,400 fellows are nursing leaders in education, management, practice and research and include association executives, university presidents, deans, political appointees, hospital executives and vice presidents for nursing, nurse consultants, researchers and entrepreneurs.
MEDIA CONTACT: Elizabeth Adams, elizabethadams@uky.edu